Please note the offices of the Joan Mitchell Foundation and Joan Mitchell Center will be closed November 22-26.
Close
About Louise Mouton Johnson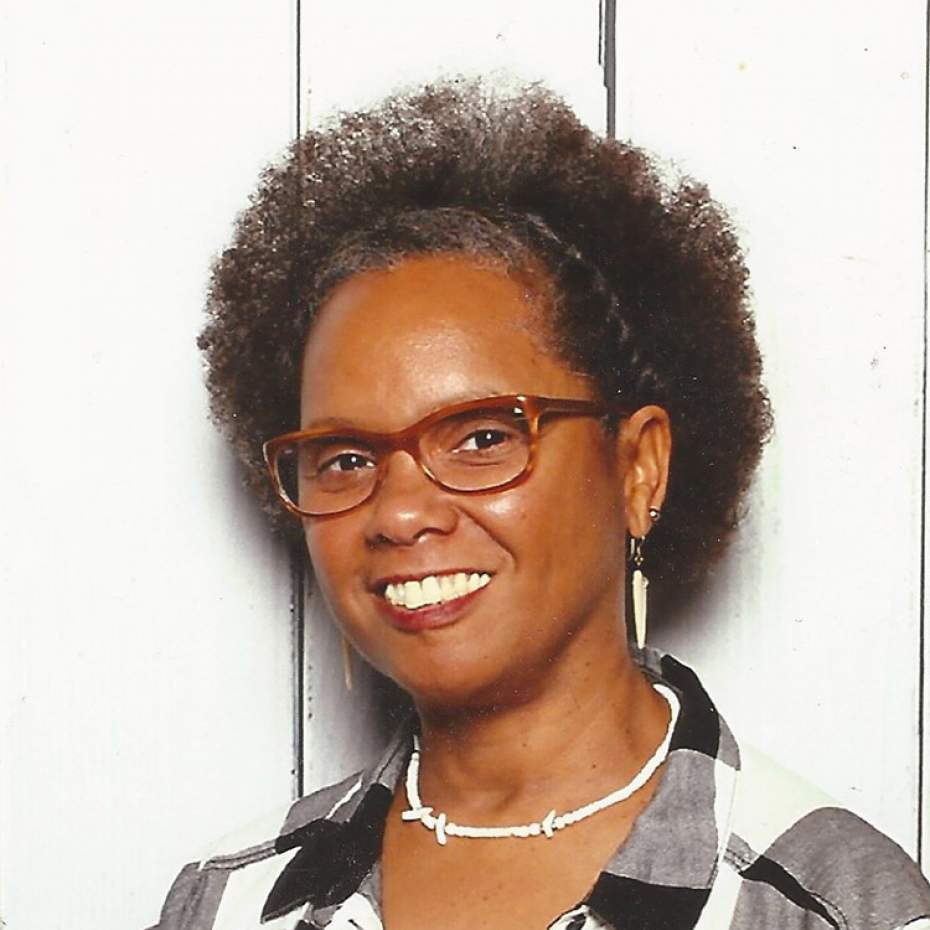 Louise Mouton Johnson is a visual artist and arts instructor who was born and educated in New Orleans, Louisiana. She studied Fine Arts at Tulane University before transferring to Xavier University, where she graduated cum laude from Xavier in 1976 with a Bachelor of Fine Arts degree. She earned her Master of Fine Arts degree in 1980 from Cranbrook Academy of Art in Bloomfield Hills, Michigan. She taught visual arts in the New Orleans public schools system for 33 years, 14 of which were spent at New Orleans Center for Creative Arts, Audubon Charter School, and Eleanor McMain Secondary School, from which she retired in May 2016. In addition to her teaching career, Louise Mouton Johnson continues to practice professionally, exhibit, and sell her work. Her prints, drawings, and quilts are in the permanent collections of The City of New Orleans through commissions from the Arts Council of New Orleans (City Hall, New Orleans Public Library Main Branch, Milne Boys Home, and Martin Luther King, Jr. School), Ashé Cultural Arts Center, the New Orleans Museum of Art, Amistad Research Center, private collections, and others. Her work also appears on albums covers with Rounder Records, on book covers by New Orleans authors, and on the official 1990 New Orleans Jazz and Heritage Poster.
Program Participation
Joan Mitchell Center Residency, 2018
Printmaking lends itself very well to visual narrative and quiltmaking contains symbols that represent concepts all humans relate to, and are always translated orally. There are many stories in my own family in particular, and in my culture in general. By gathering these stories, I hope to create a body of prints, quilts, and 'quilted prints' that create these visual images that are personal, cultural, and universal in meaning."