Exhibitions & Public Collections
Seeing Joan Mitchell's artwork in person is the best way to fully appreciate the scale and emotional power of her paintings. Her work can be seen in public collections and exhibitions around the world.
Current & Upcoming Exhibitions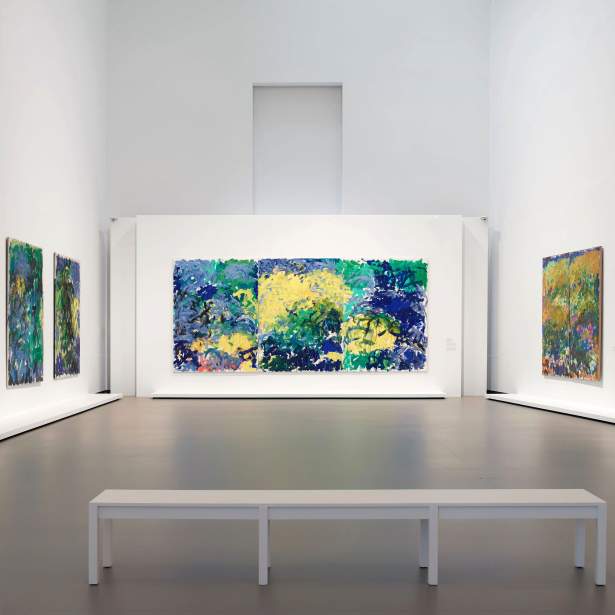 CV & Recent Exhibitions
View Mitchell's exhibition history in her CV, an extensive listing of her education, awards, and exhibition record, and view recent installation photos and details from the most recent Mitchell exhibition.
Public Collections
We've compiled a listing of public collections that own artwork by Joan Mitchell. Please note that work may be in storage; visit the institution's website or contact them directly to confirm if work by Joan Mitchell is currently on view.