Widening Circles: Louise Mouton Johnson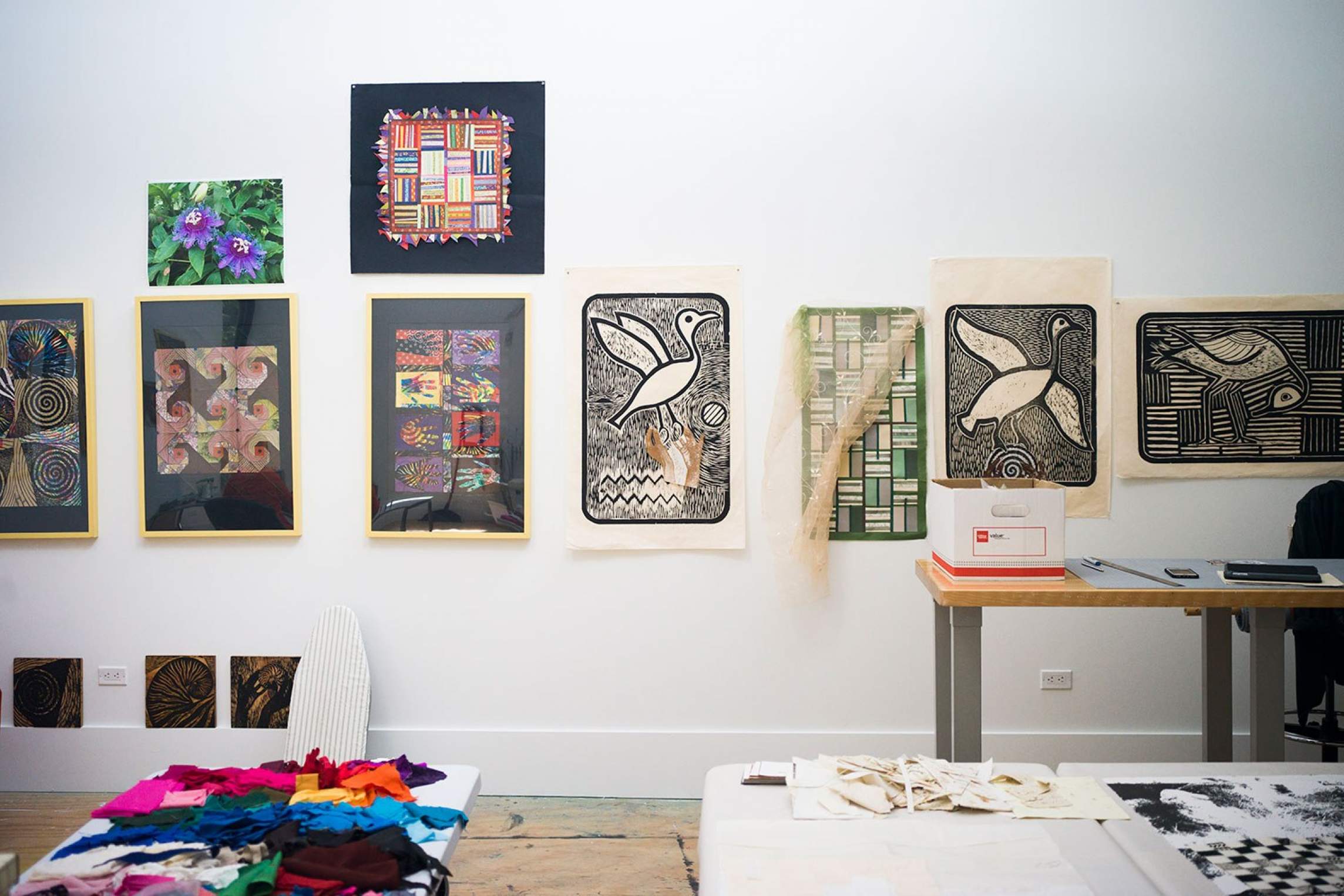 To celebrate the Joan Mitchell Foundation's 25th anniversary, we invited 25 artists to reflect on the impact of receiving support from the Foundation over the years, and to share how they activated the resources provided by the Foundation. We collected their stories, along with studio portraits of the artists by photographer Reginald Eldridge, Jr., into an exhibition and book entitled Widening Circles: Portraits from the Joan Mitchell Foundation Artist Community at 25 Years. Here is the 24th story in our series, from Louise Mouton Johnson:
---
The Joan Mitchell Foundation supported my practice in a variety of ways in 2018 while I was in residence at the Joan Mitchell Center in New Orleans. As an artist, I was allowed the time and space both physically and mentally to think, recharge, and engage in inspiring conversation with my fellow resident artists. The atmosphere and surroundings provided the motivation and encouragement to relax and unplug, which is crucial to inspiring creativity.
I came to my residency at the Center as a retired art educator more than 33 years in the New Orleans public school system. This was a career that I truly enjoyed, and the focus was on teaching and the students. But it was a career that did not always allow the time necessary to focus on my professional career as an artist. A year and a half into retirement, I decided to apply for the Center's NOLA Artist-in-Residence program with the body of work I had completed within the last two years of my teaching career. I felt humbled and grateful to find out I was accepted out of the vast pool of artists who submitted applications. So, the timing for me was ideal. I describe my renewed dedication of time devoted to my professional art career as a "resurgence."
The connections and reconnections that I formed during my residency were numerous. My time there overlapped with the residency of one of my former art students—an inspiration in itself. Other former students who had previously been residents came to visit during many of the social activities coordinated by the Center. These same events attracted other community and cultural leaders with whom I exchanged contact information and have been in touch with since, even leading to my involvement in a major event in January 2019. The residency was an experience that exceeded my expectations on many levels.
Louise Mouton Johnson is a visual artist and arts instructor from New Orleans, LA. She draws on family and cultural history to create imagery for her prints and quilts.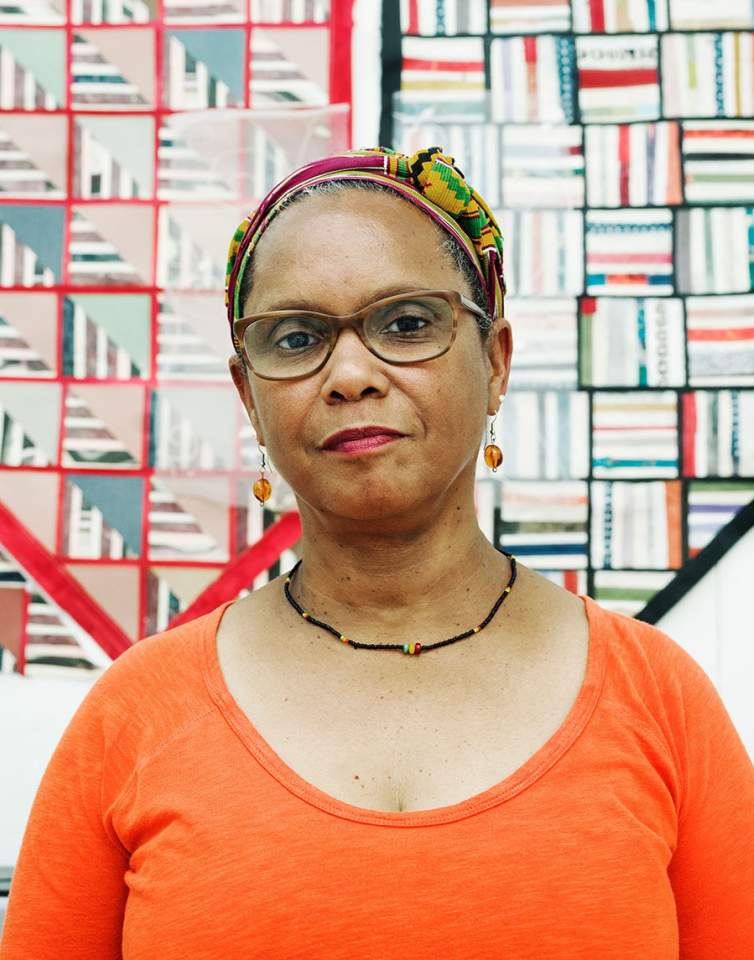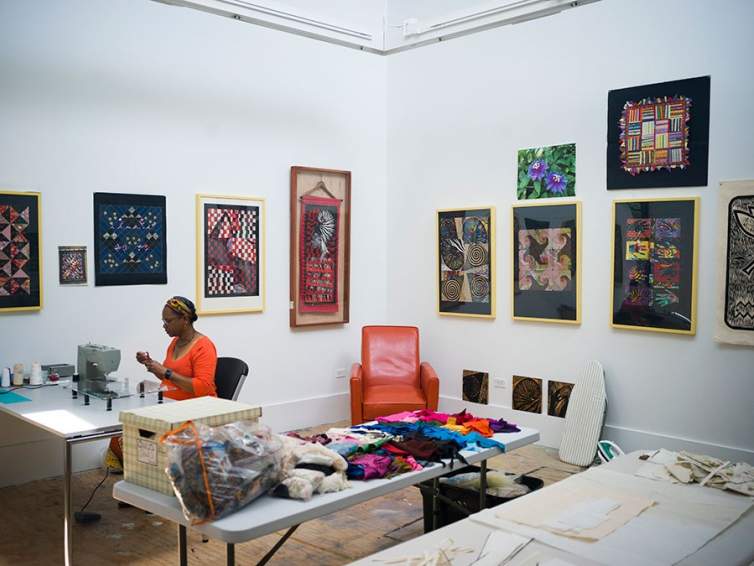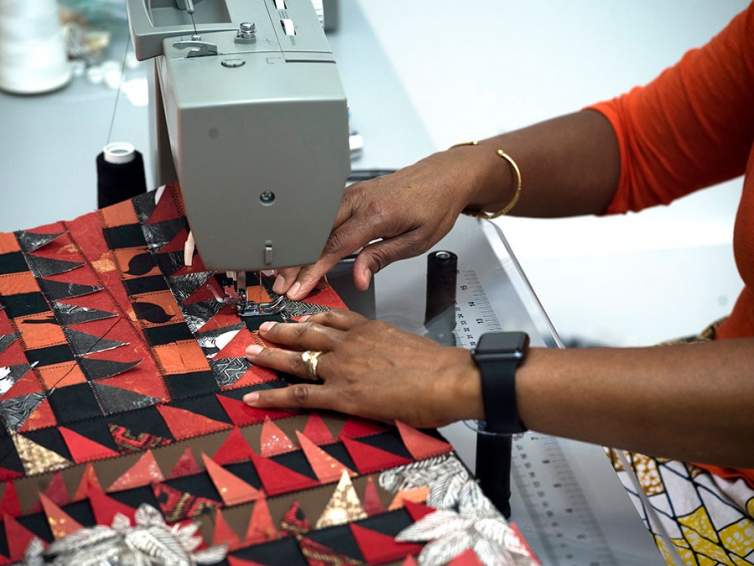 ---
Read more about Widening Circles and download the full book here.
All photos © 2018 Reginald Eldridge, Jr.
See other Journal entries filed under:
Explore More Journal Entries