The Artists' Archive: A Case Study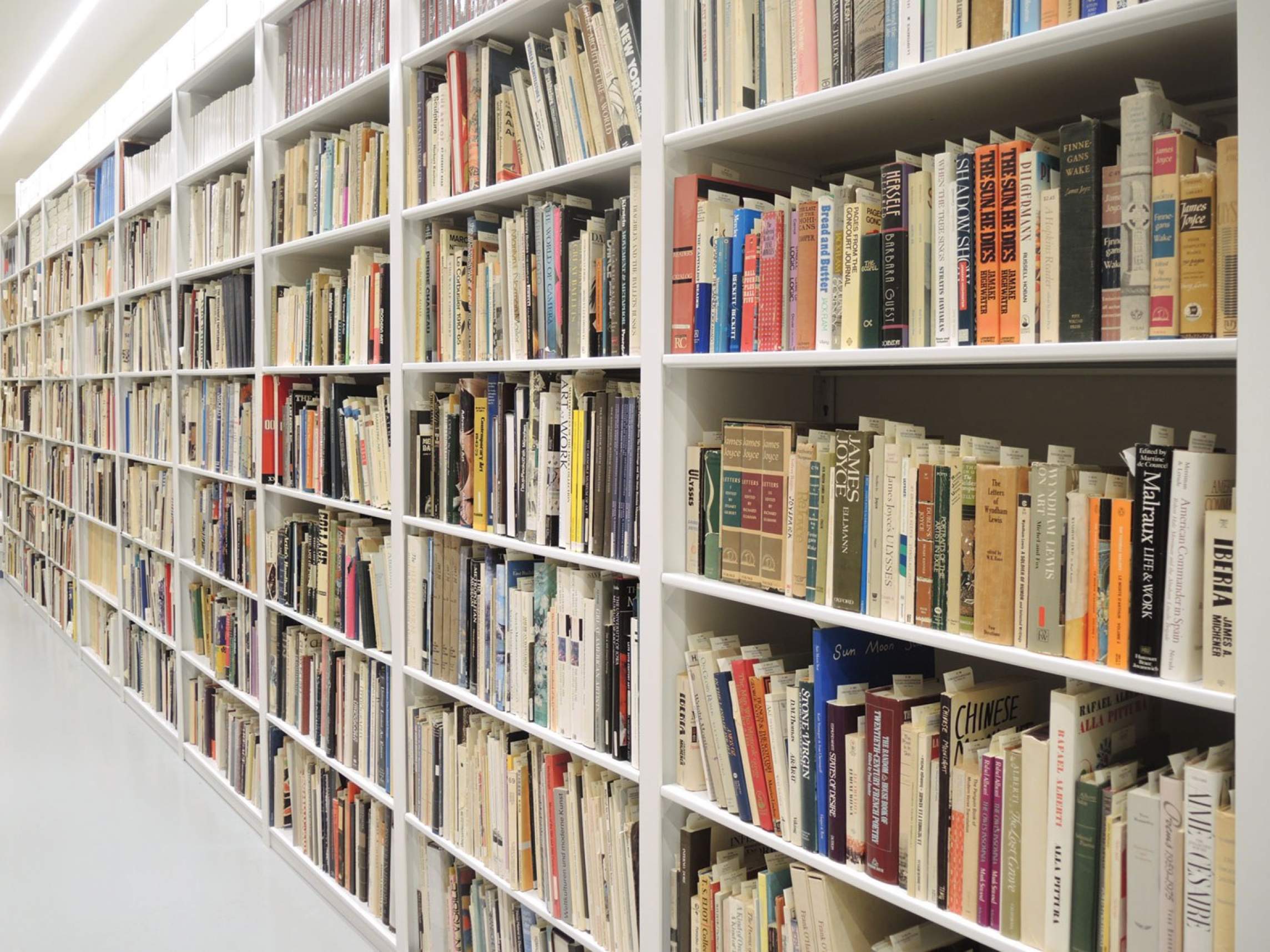 For artists and those charged with managing an artist's legacy, it can be a daunting and costly task to organize, conserve, house, and provide access to archival materials. In this excerpt from our recent publication, Estate Planning for Visual Artists: A Workbook for Attorneys & Executors, Katy Rogers, Programs Director and Director of the Robert Motherwell Catalogue Raisonné project at the Dedalus Foundation, offers insight from nearly 15 years working on a single artist: Robert Motherwell.

There is no one perfect way to create an archive or lay the foundation for future research. These systems are very much informed by the way the artist worked and maintained records over a career. A professional archivist will contribute a great deal to this process in being able to provide varied and well-informed options for the estate.
Robert Motherwell left his foundation tens of thousands of documents and photographs that included studio records, childhood photographs, images of early states of paintings, collage materials, and so much more. Each of those items has influenced my own research and helped me to present a more holistic picture of Motherwell as an artist and to keep his legacy alive. The materials have also helped me encourage scholars, curators, and students to find new ways to appreciate his art and his writings. He didn't catalogue any of his ephemera, but the estate and foundation made sure that these materials were preserved and that a system was put into place so that people could access them.

Robert Motherwell working on collages in his Greenwich studio, 1976. Courtesy of the Dedalus Foundation, New York
A clear internal consistency is key to the success of these systems. In developing an archival system it is primarily important to consider the needs of future users and make sure that the systems are not so idiosyncratic as to be undecipherable later. Investment upfront in a good archival system, adequate storage, and conservation can make a huge difference in exposure for the artist by encouraging interested parties like curators, dealers, scholars, and students to research the artist. Hiring an archives or collections professional can save time and money in the end because they will focus on implementing universal best practices and a good specialist can set up a system that can be used by laypeople. If the budget is small, an estate may be able to work with graduate students in local archives or art history programs. Money invested in resolving these questions will be well spent, and will leave only maintenance costs down the line. The alternative, retroactively documenting or reconstituting support materials and works of art, is extremely difficult if not impossible. Sometimes executors will distribute a library or correspondence or work by other artists without taking the time to review those materials and record them. They might not track where or when artworks were sold or take photographs of the fronts and backs of the pieces for future reference. It will be more expensive to track where or when artworks were sold without good records. It is best to slow down and be thorough, regardless of whether the assessment and recording of materials takes place during the artist's life or posthumously.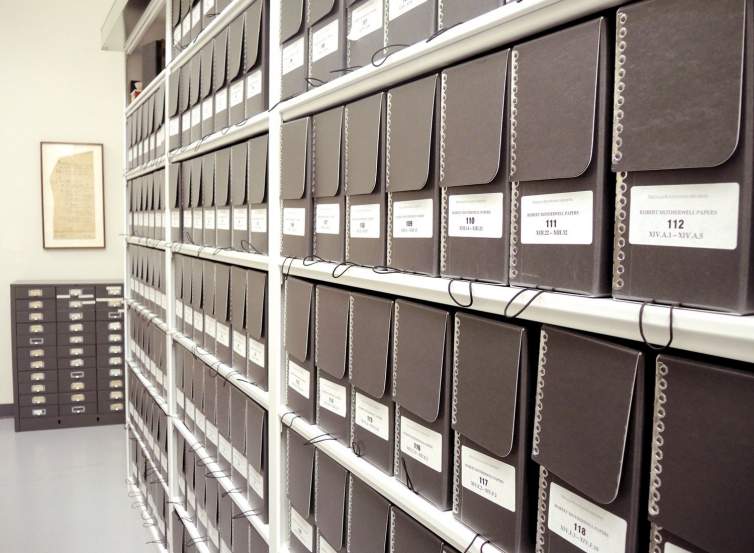 View of Robert Motherwell's personal and professional archives housed at the Dedalus Foundation, New York. Courtesy of the Dedalus Foundation, New York
An artist or artist's representative can benefit from the experiences of others. Don't hesitate to reach out to or join professional organizations like the College Art Association, Volunteer Lawyers for the Arts, the Art Libraries Society, or the Catalogue Raisonné Scholars Association. Reach out to foundations, estates, or archives you may know of or admire and see if they might be able to give you specific advice. For questions regarding conservation of materials, the Northeast Document Conservation Center may be of assistance.
Why is it so important to diligently preserve support materials? Many young scholars are eager to identify underexposed research topics for theses, dissertations, articles, and public presentations. A conservator may be interested in scientifically testing paints used by the artist in order to form an understanding of materials used by particular groups of artists during particular eras. A curator may wish to put together an exhibition and need assistance tracking down sold works. Additionally, many exhibitions now display archival and personal materials in tandem with artworks. A gallery may create a thematic exhibition (like husbands and wives or artists of a certain region) and need contextual information gleaned from archival correspondence. If an estate can efficiently provide information, the artist will have a much better chance of being included in all of these opportunities.
It is impossible to anticipate what materials might be of most interest to future scholars and curators. Research is a creative endeavor. Much the same as a painter before a canvas, a researcher explores (archival) materials and is inspired by them. Research is based nearly as much on interpretation and expression as it is on fact. That said, an artist and their family can prioritize the organization and preservation of certain materials that make sense for that particular artist's narrative. An example of this might be letters related to an important social group the artist belonged to. If materials are sensitive, they can be restricted until a certain period after the artist's death.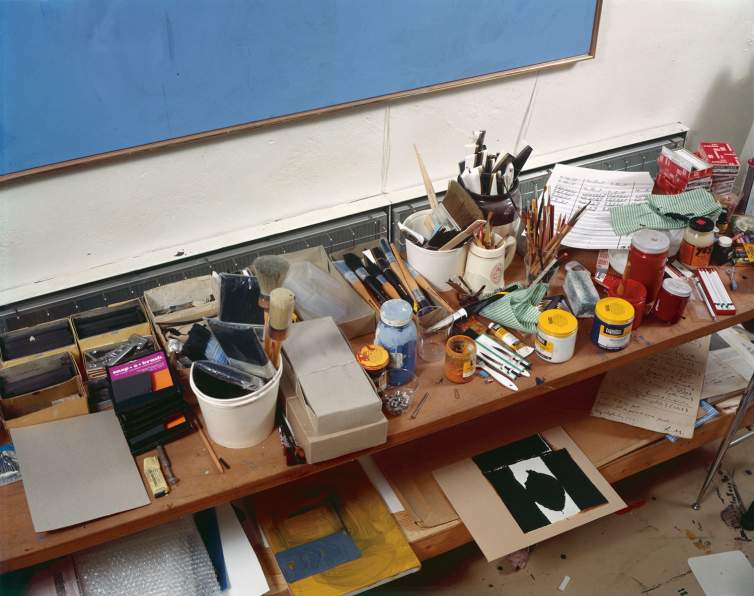 Painting materials in Robert Motherwell's Greenwich studio, 1974. Courtesy of the Dedalus Foundation, New York
The estate itself can also benefit from these resources. Knowing where a work is located both within the estate's collection and out in the world will enable the estate to pull together exhibitions that may lead to sales. Having adequate photography will allow the estate to publish artworks or to put good quality images on social media, which may help expose new audiences to the artist. Finally, preserving these materials will make it easier for the estate to pursue more intensive projects such as a catalogue raisonné, which aims to fully document all works by an individual artist and serves as both a way to establish the authentic oeuvre and as a springboard for future scholarship.
It is most important to remember that these are the things that live on after an artist is gone. Archival and related materials are not static; they can inspire and activate the same way an artwork can.

[Excerpted from our free publication, Estate Planning for Visual Artists: A Workbook for Attorneys & Executors. Download the workbook and other free estate and legacy planning tools here.]
---
See other Journal entries filed under: