Joan Mitchell Retrospective: Celebrating a Landmark Exhibition
Co-organized by San Francisco Museum of Modern Art (SFMOMA) and Baltimore Museum of Art (BMA), the Joan Mitchell Retrospective opened at SFMOMA in September 2021, moved to BMA in March 2022, and concludes at Fondation Louis Vuitton in Paris on February 27. The exhibition includes rarely seen early paintings and drawings that established Mitchell's career, along with large-scale multi-panel masterpieces from her later years that demonstrate her mastery of color. Suites of paintings, sketchbooks, and drawings, as well as an illuminating selection of the artist's letters and photographs, open a new window into the richness, range, and ambition of Mitchell's deeply influential and barrier-breaking creative practice.
As we enter the final weeks of the retrospective, we're looking back at each iteration of this landmark exhibition. We've gathered a full set of installation photos from each venue in the Exhibitions section of our site. Follow the links below to explore each presentation of the show and the accompanying catalogue.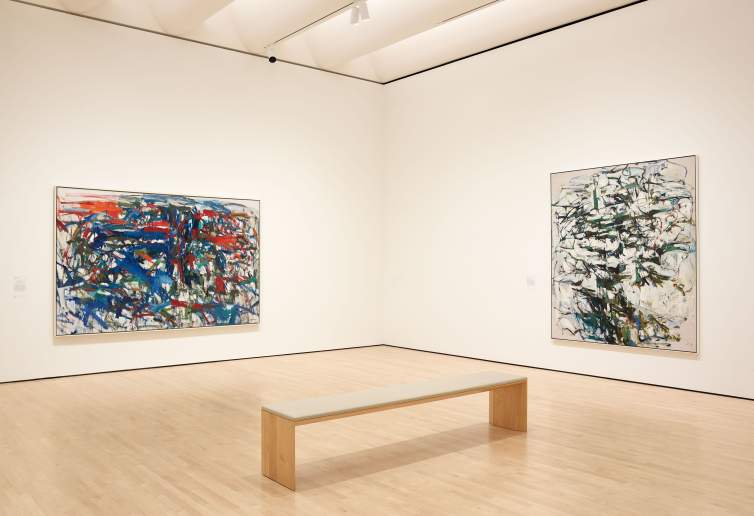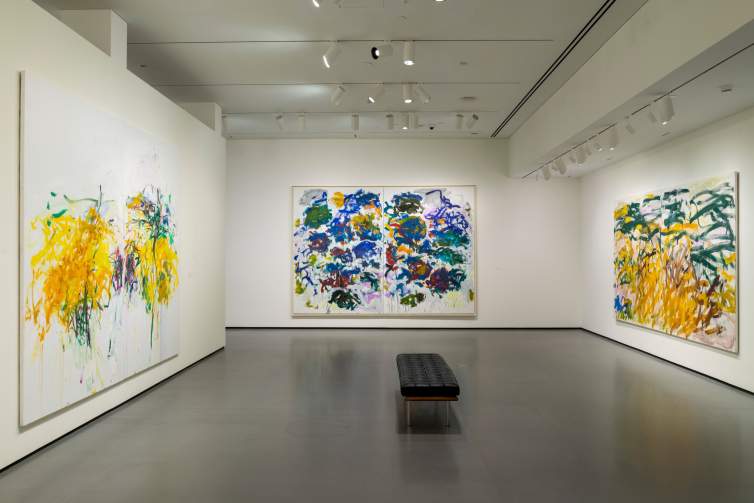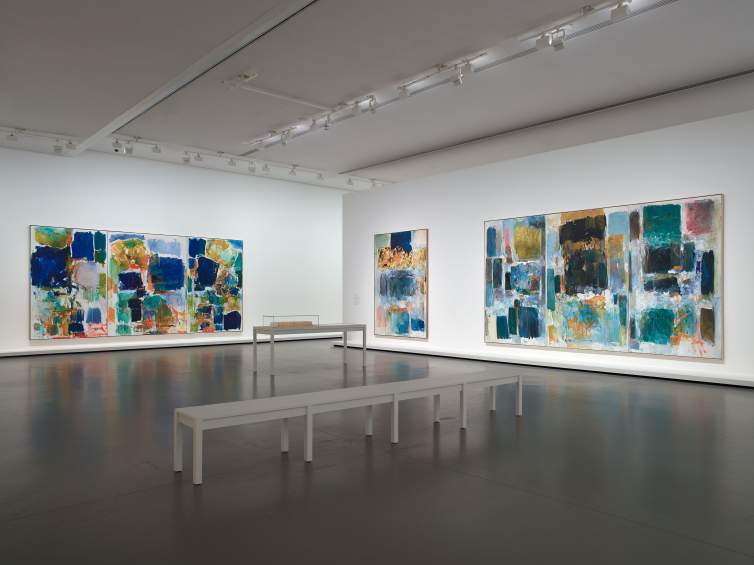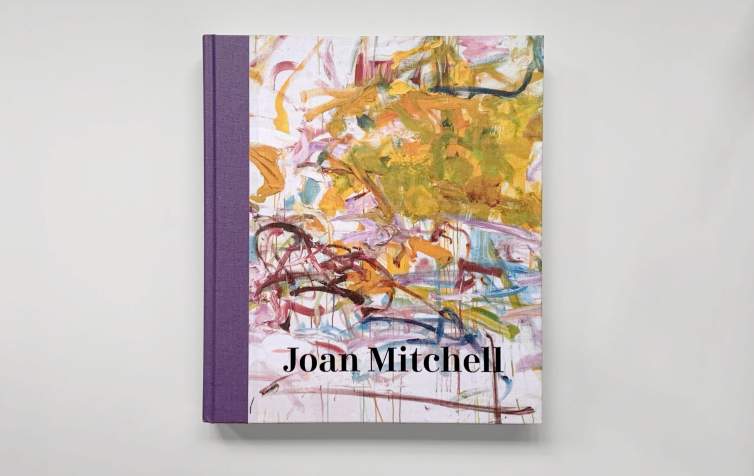 The Joan Mitchell Retrospective is accompanied by a richly illustrated catalogue, available in both English and French, including in-depth essays on Mitchell's life and work by retrospective co-curators Sarah Roberts and Katy Siegel, among many other contributors. See full details.
See other Journal entries filed under: