CALL Career Documentation Guide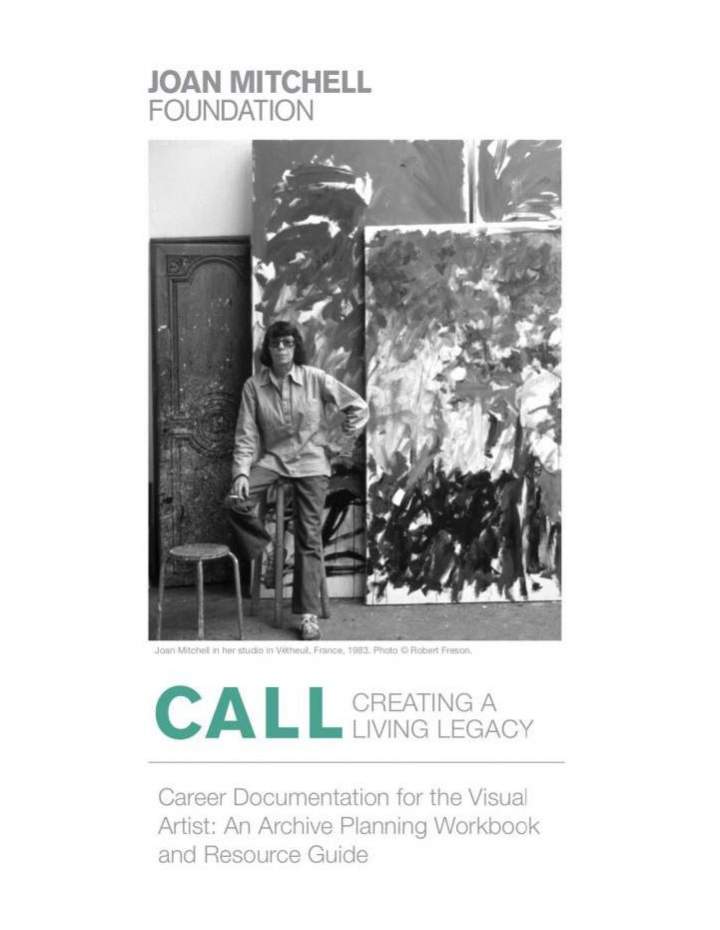 CALL Career Documentation Guide
About
This workbook and the accompanying audio guide were created to support the artists participating in the Creating a Living Legacy (CALL) program create their own archives. The Foundation publicly released the guide to help other artists and their supporters who are beginning the process of career documentation.
Topics covered in this archive planning and resource guide include:
Setting goals for your archive
Working with a Legacy Specialist
Creating an artwork inventory
Photographing your work
Protecting your work
This guide was originally published in 2012, and reprinted with minor edits in 2015.
Title
CALL Career Documentation Guide
Publisher
Joan Mitchell Foundation
Formats
Publication, Audio
Topics
Estate Planning, Studio Organization
Associated Program
Share This Resource
The process of career documentation is about valuing your artwork and your career. At any point in an artist's career, documenting and inventorying artwork can be an immensely personal and emotionally complex process... The process requires that you assign value to what can often seem intangible, and the task, in its enormity, can at times be overwhelming and anxiety producing. Keep in mind the purpose of archiving, which is to value your artwork. Ultimately, through creating a system of documentation, you will be closer to achieving your art career, life, and legacy goals."
Related Materials
An audio version of this guide is available.