About veronique d'entremont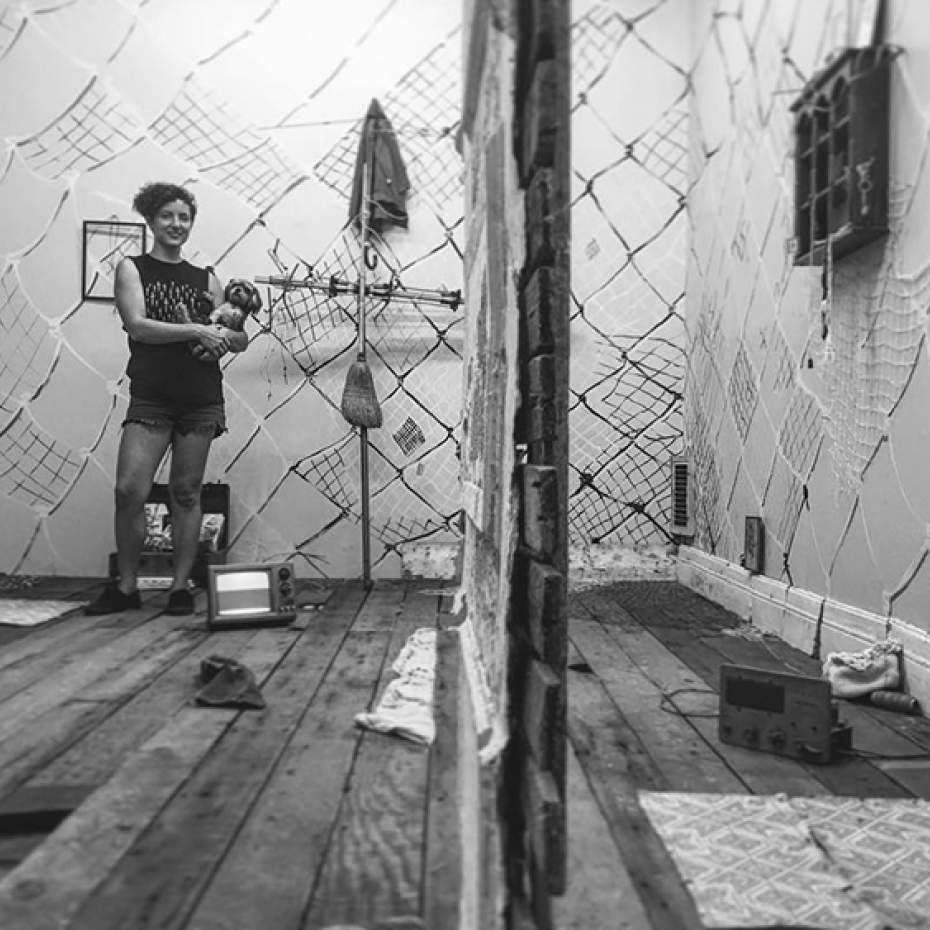 veronique d'entremont is a Los Angeles-based interdisciplinary artist invested in collaborative practice, critical pedagogy, and community organizing. Through reciprocal spiritual, pedagogical, and studio practices, veronique investigates art as a medium for healing individual and community experiences of trauma and mental illness. The artist uses found objects and processes of sculptural and photographic reproduction to explore how we are shaped by the social and institutional spaces we inhabit, and how we continue to reshape these shapes.
In 2014, veronique and their collaborator established Widgets Etc., a 5,000 square foot collective studio and exhibition space that provides studios to 15 artists and hosts programming for the larger community. In 2016, veronique co-founded The Liberated Arts Collective (LAC) with a group of men who were re-entering the community after serving partial term-to-life sentences in state prison.
veronique received an MFA in Sculpture from UCLA in 2012, and a BFA in Art Education from Massachusetts College of Art in 2005. They have exhibited their artwork in Los Angeles, New York, and Mexico City. veronique has given lectures about their art and pedagogy work at UCLA, CalArts, The Torrance Art Museum, Palomar College, and California Rehabilitation Center, a prison in Norco, CA. Their work has been recognized with a Joan Mitchell MFA Fellowship (2012), a Social Practice Art Grant (2016), a Los Angeles Department of Cultural Affairs AIR Grant (2018), and a California Arts Council Re-Entry Through The Arts Grant (2018).
.
veronique d'entremont was awarded an MFA Grant upon graduating from University of California, Los Angeles. In addition to the MFA Grant, veronique received a Career Opportunity Grant for $2,000 to assist with project "WHAT'S WORKING IS BROKEN/City of Lost Angels".
In my studio practice, I examine systems of cultural and biological inheritance by culling narrative content and raw materials from attics, basements, personal documents, and recorded conversations with family members. I consider my studio work to be primarily a personal pedagogical practice, but also a healing and spiritual practice. I am continually learning from and responding to the objects I create."