About Pamela Council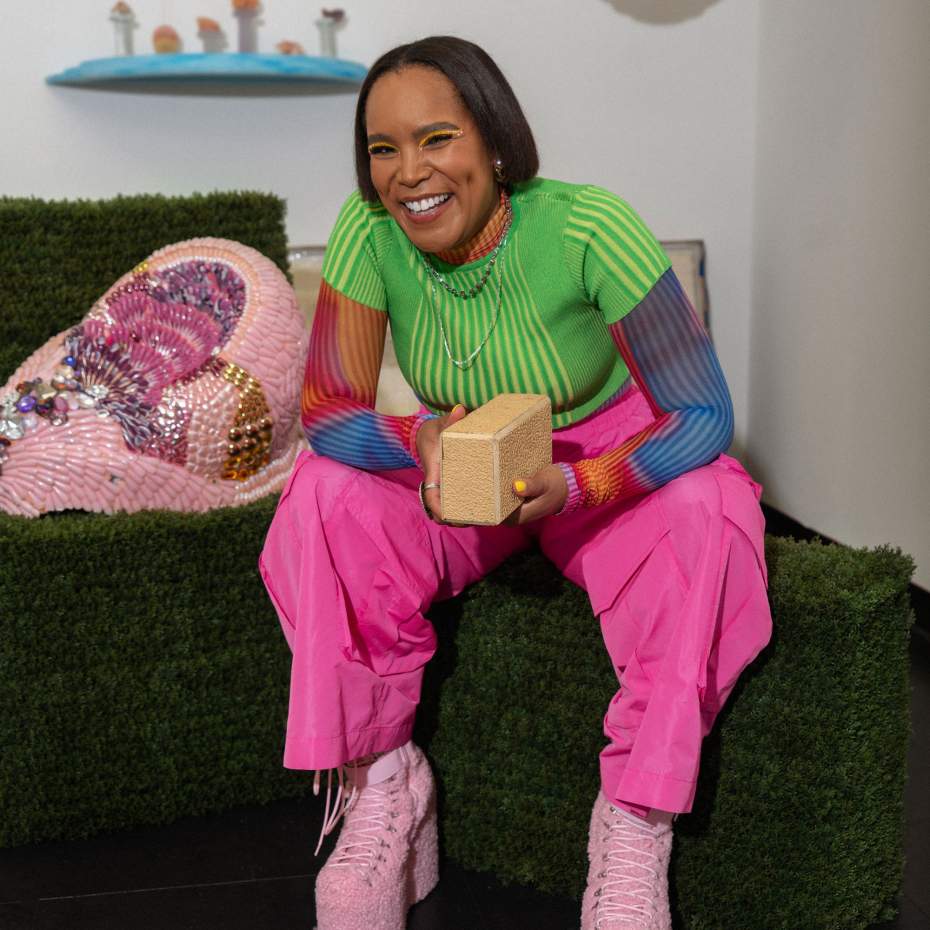 Pamela Council was born in Southampton in 1986. They are an interdisciplinary artist using sculpture, writing, and performance to create multisensory dedications. Unlike typical memorials, these dedications, including Council's series Fountains for Black Joy, mine history then use dark humor and bright color to critique hierarchies of power. Council's cathartic transformation of everyday materials and forms, like sneaker outsoles, fountains, and acrylic fingernails, offers new ways of seeing our relationship to the material world. Council coined the term BLAXIDERMY, a portmanteau of Blaxploitation and taxidermy, to describe their distinctive Afro-Americana camp aesthetic, which marries the absurdity and horror of the precarity of Black life in a colorful exploration of the material, cultural, and metaphysical.
Council has created commissions for The Studio Museum in Harlem, Times Square Alliance, and VOLTA NY. Council's exhibition history includes Aldrich Art Museum, Portland Institute for Contemporary Art, UTA Artists Space, New-York Historical Society, MoCADA, The Luminary, Williams College Museum of Art, and The New Museum for Contemporary Art as part of Simone Leigh's Black Women Artists for Black Lives Matter. Council has been awarded residencies at Joan Mitchell Center, MacDowell Colony, ISCP, Bemis, Mass MoCA, Red Bull, Wassaic Project, MANA Contemporary, and more.
They are a recipient of a 2023 Guggenheim Fellowship Award, 2017 Joan Mitchell Painters & Sculptors Grant, and 2020 Harpo Foundation Grant, and hold an MFA from Columbia University, and a BA from Williams College, which awarded Council the 2022 Bicentennial Medal as a distinguished alumna.
I make sculptures, prints, installations, and performances that transform materials. I'm interested in how we soothe, protect, fashion, and enhance ourselves. I freestyle with mass-produced products like sneaker rubber, beauty products, backscratchers, and crackpipes, combined with artist-produced objects made from materials such as clay and velvet—telling stories, making dedications, erecting structures, and leaving evidence."