About M. Florine Démosthène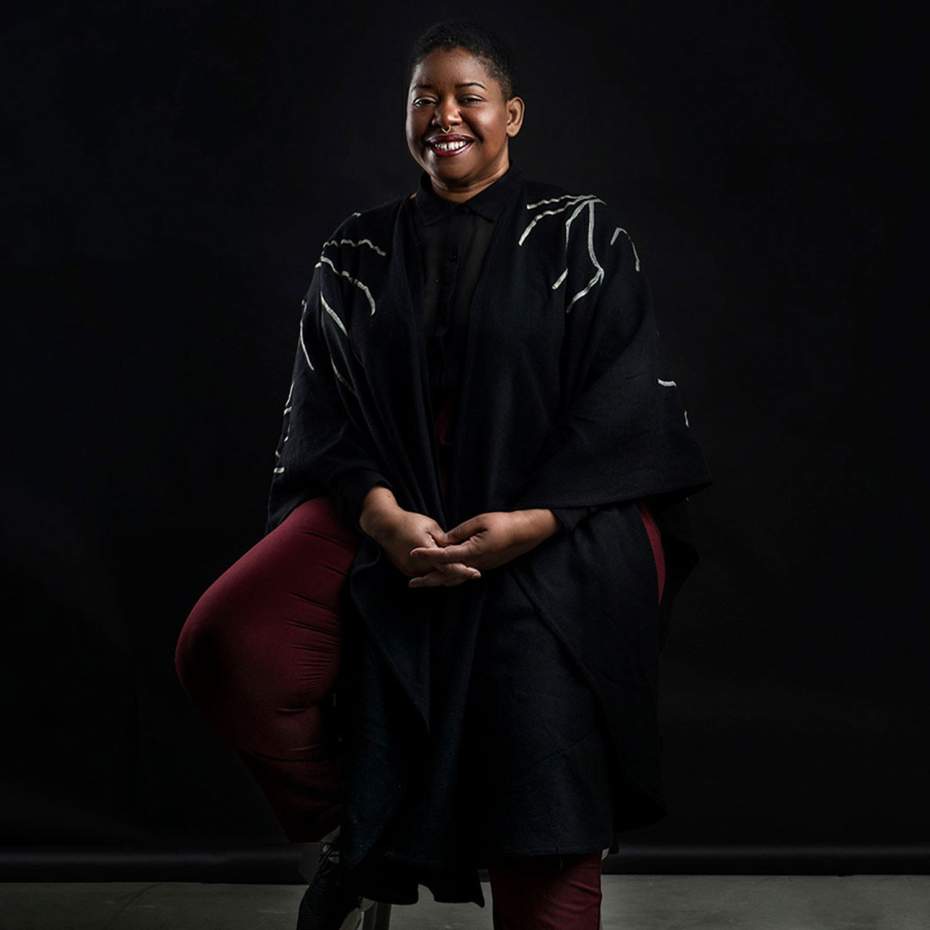 M. Florine Démosthène was born in the United States and raised between Port-au-Prince, Haiti, and New York. Démosthène earned her Bachelor of Fine Arts from Parsons School for Design in New York and her Master of Fine Arts from Hunter College of the City University of New York. She has exhibited extensively through group and solo exhibitions in the United States, Caribbean, UK, Europe, and Africa, with recent solo shows including Mastering the Dream at SCAD Museum of Art, In the Realm of Love at Mariane Ibrahim Gallery (Paris), a solo booth exhibition with Mariane Ibrahim Gallery at the New York Armory Fair, and The Stories I Tell Myself with Gallery 1957 in Accra, Ghana.
Démosthène is a recipient of a NYFA Artist Fellowship, Wachtmeister Award, Tulsa Artist Fellowship, Arts Moves Africa Grant, Black Star Award, and a Joan Mitchell Foundation Grant. She has participated in artist residencies in the United States, Caribbean, UK, Slovakia, Ghana and Tanzania. Her work can be seen at National Museum For African American History and Culture, Africa First Collection, University of South Africa (UNISA), Lowe Museum of Art, Hessler Museum of Art, PFF Collection of African American Art, and in various private collections worldwide.

I express the idea that we as human beings contain multitudes. Using ink, glitter, and pigment, I form figures that are at once earthly, yet suggestive of the cosmos. As my voluptuous figures meld and engage with one another, the familiar form of my own body becomes enveloped with multiple repeating bodies. The fluid and fleshy bodies shift and transform, never alone, they hold space, they wash over, they embrace, they give life, and they tear apart."