About Linda Infante Lyons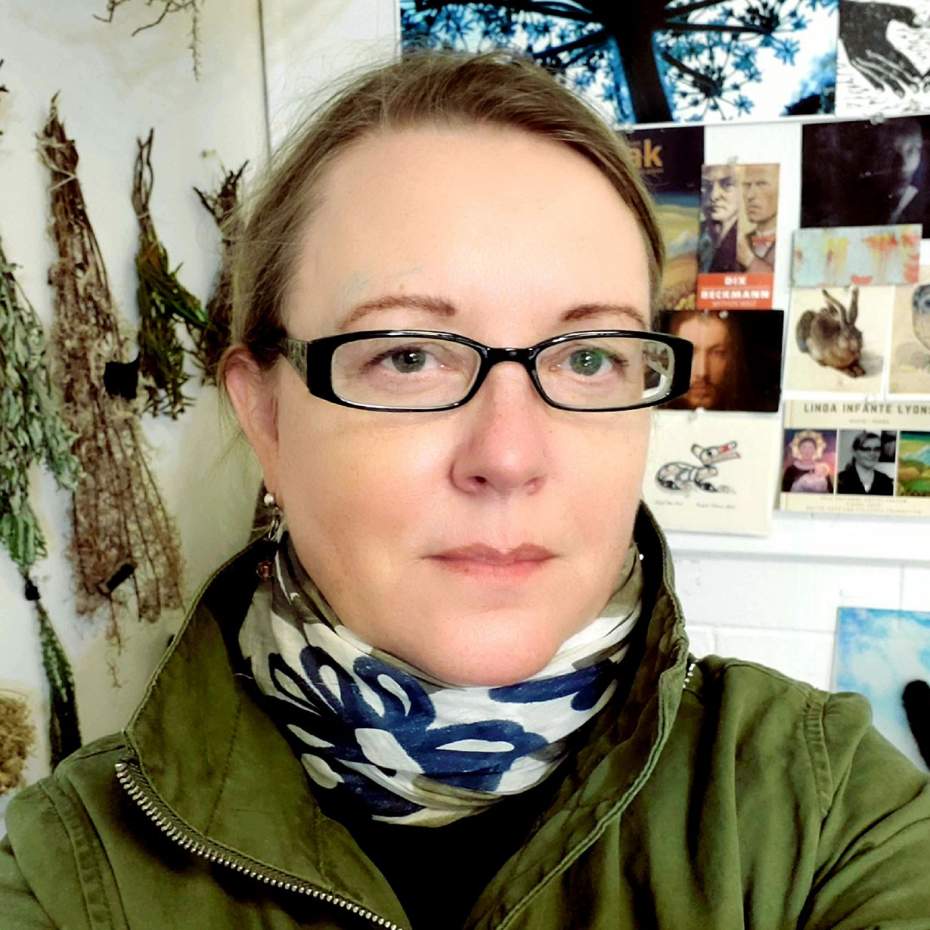 Linda Infante Lyons was raised in Anchorage, AK, and earned a BA from Whitman College in Walla Walla, WA. She lived in Chile for 18 years, where she studied painting at the Viña del Mar Fine Arts School. Infante Lyons's maternal family is from Kodiak, AK, and are of Alutiiq and Russian ancestry. The artist closely identifies with the Alutiiq culture, which has influenced her art and worldview.
Infante Lyons has received various grants and awards including fellowships from the Rasmuson Foundation, the Native Arts and Cultures Foundation, and the Santa Fe Arts Institute. Her work can be found in the permanent collections of the Anchorage Museum at Rasmuson Center, the Pratt Museum, the Alutiiq Museum, the Alaska State Museum, and the Museum of the North.
Infante Lyons often visits remote Alaska Native villages, creating collaborative art projects funded by the Alaska State Council on the Arts. She lives in Anchorage with her husband, British painter, Graham Dane. They work together on public art projects and enjoy an ongoing debate on the merits of oil versus acrylic paint.
In my work, I take a deeper look at the beliefs of my Alutiiq ancestors, finding an affinity in many ways to my own. Alutiiq cosmology is built on the belief that all things, living and inanimate, possess a soul, are infused with spiritual energy, and are interconnected. In my paintings—both landscape and icon- inspired Alaska Native portraits—it is my hope to reveal this spiritual energy through color and light, representing landscape, plant, animal, and human life as equals."