Widening Circles: Sonya Kelliher-Combs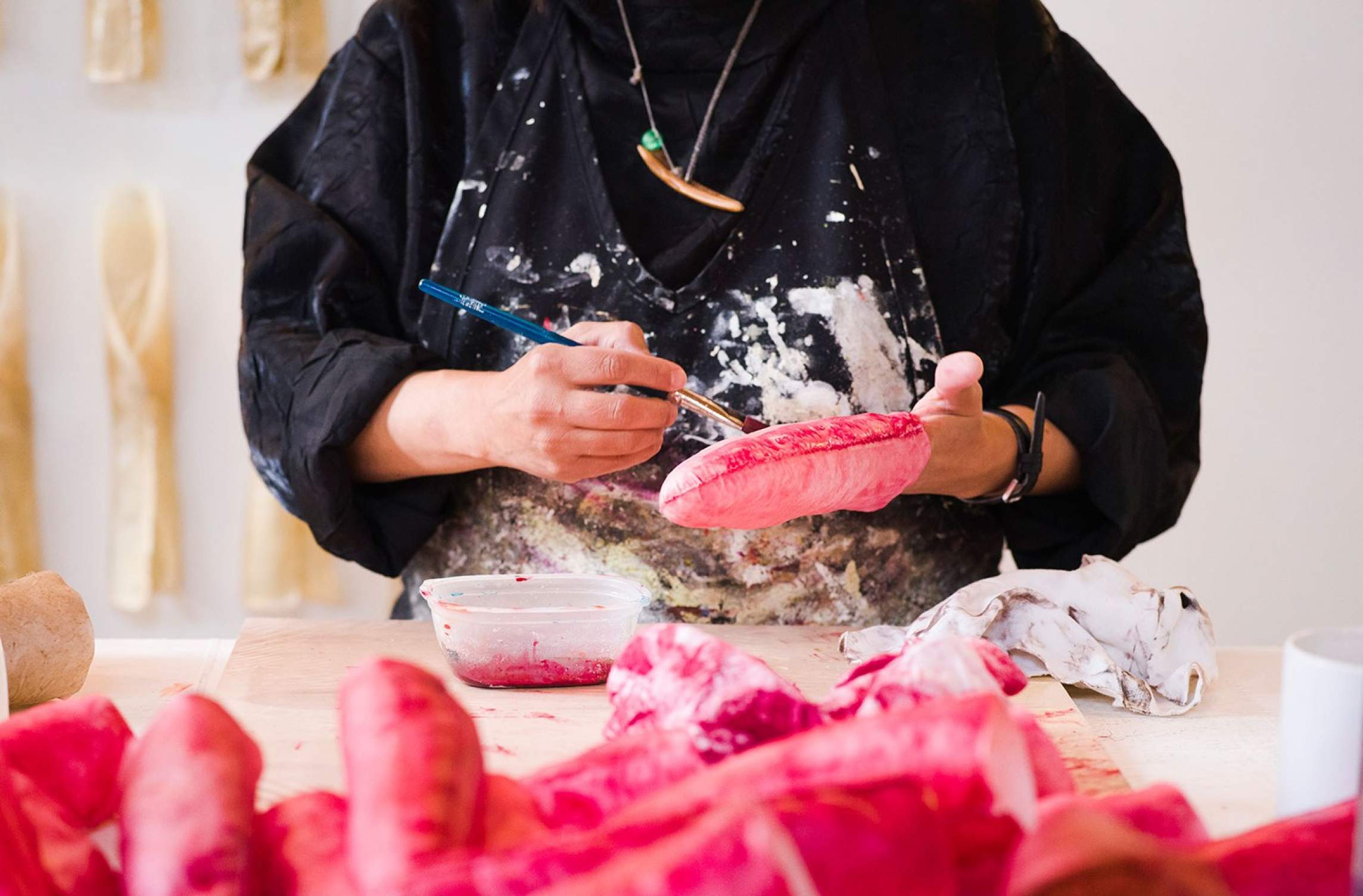 To celebrate the Joan Mitchell Foundation's 25th anniversary, we invited 25 artists to reflect on the impact of receiving support from the Foundation over the years, and to share how they activated the resources provided by the Foundation. We collected their stories, along with studio portraits of the artists by photographer Reginald Eldridge, Jr., into an exhibition and book entitled Widening Circles: Portraits from the Joan Mitchell Foundation Artist Community at 25 Years. Here is the 25th and final story in our series, from Sonya Kelliher-Combs:
---
Like many indigenous artists, I work to support programs that help pass on endangered arts and knowledge to the next generation and promote understanding. I live in a modern world, but still depend on the cultural traditions and values of our people: respect of land, animals, sea, and each other. The Joan Mitchell Foundation Painters & Sculptors Grant that I received in 2017 is allowing me freedom to research, experiment, and grow my work unencumbered by financial constraints.
With the Foundation's support, I have been fortunate to work on several projects that have brought me abroad to foster dialogue by curating public lectures and panel discussions. These conversations give voice to First Peoples' concerns in the Arctic, voices that historically have been stifled. In addition to speaking about my own concerns, I strive to elevate the work of other indigenous artists, activists, and culture bearers by inviting them to exhibit, share their projects, and take part in conversations related to social justice, the commodification of indigenous cultures, global warming, and other current debates. The award from the Foundation is allowing me to advance this discourse on a larger global and national scale. It has also provided me with resources to professionally document and catalogue over twenty years of work as an artist and to comprehensively redesign my website.
The Joan Mitchell Foundation grant allowed me to pursue time-consuming, large-scale projects and provided resources to share these among a broad range of Northern communities, many of which are among the most remote in the world.
Sonya Kelliher-Combs employs mixed-media painting and sculpture to offer a chronicle of the ongoing struggle for self-definition and identity in the Alaskan context. She lives in Anchorage, AK.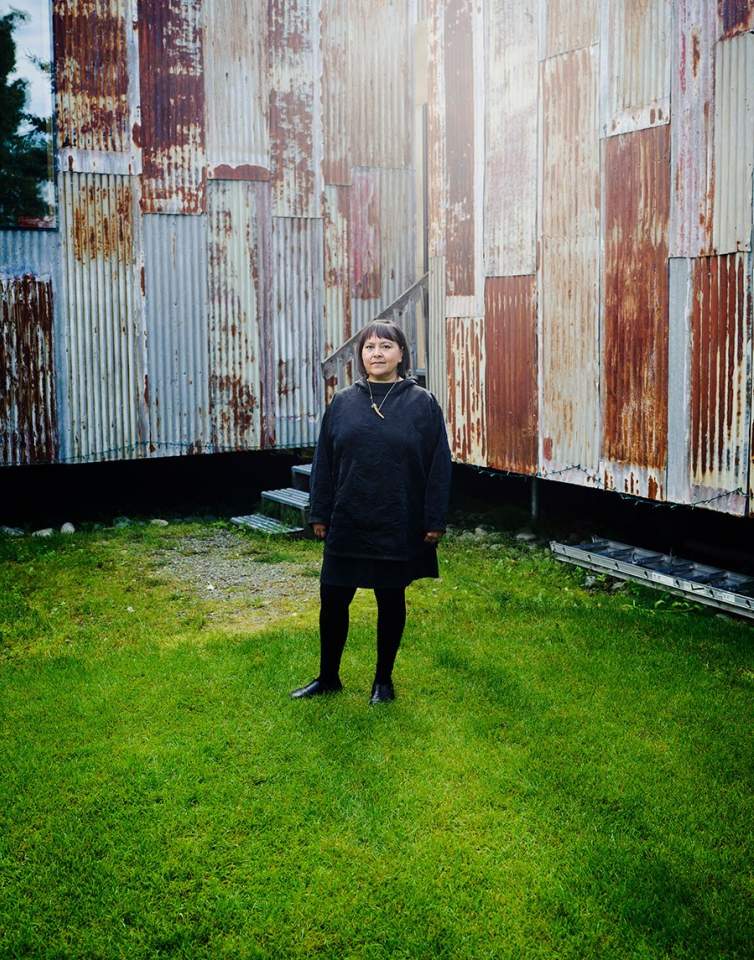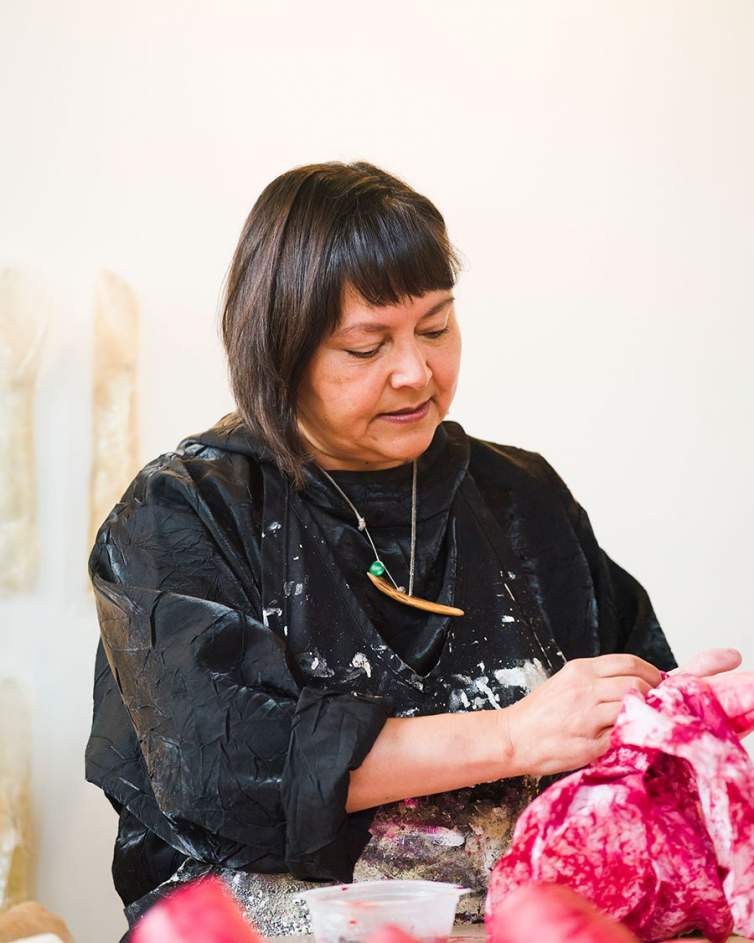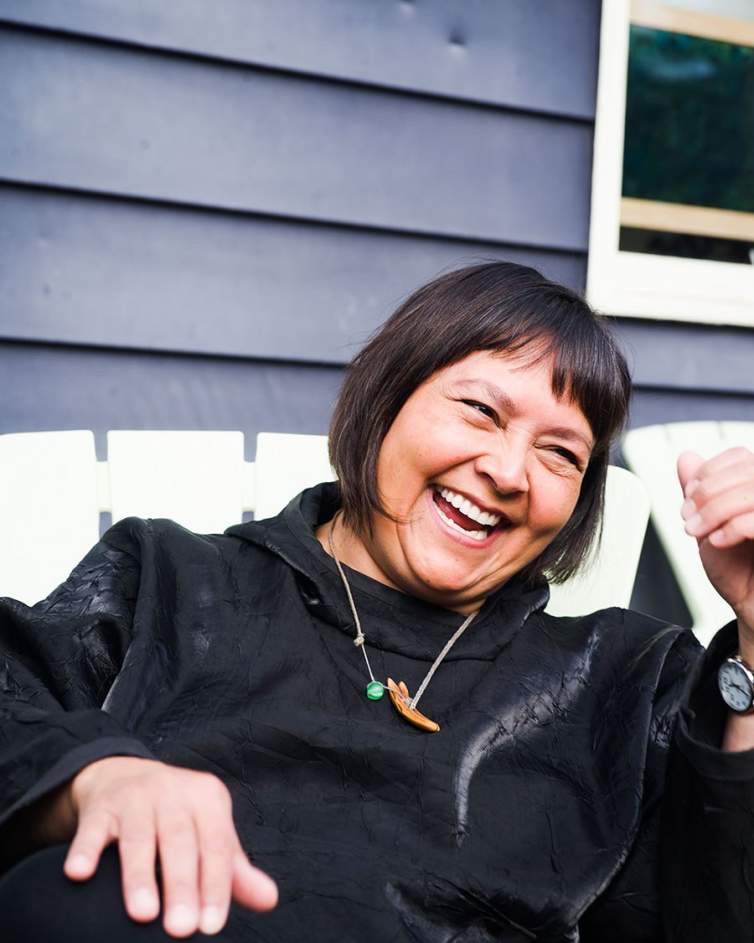 ---
Read more about Widening Circles and download the full book here.
All photos © 2018 Reginald Eldridge, Jr.
See other Journal entries filed under:
Explore More Journal Entries