Widening Circles: Shervone Neckles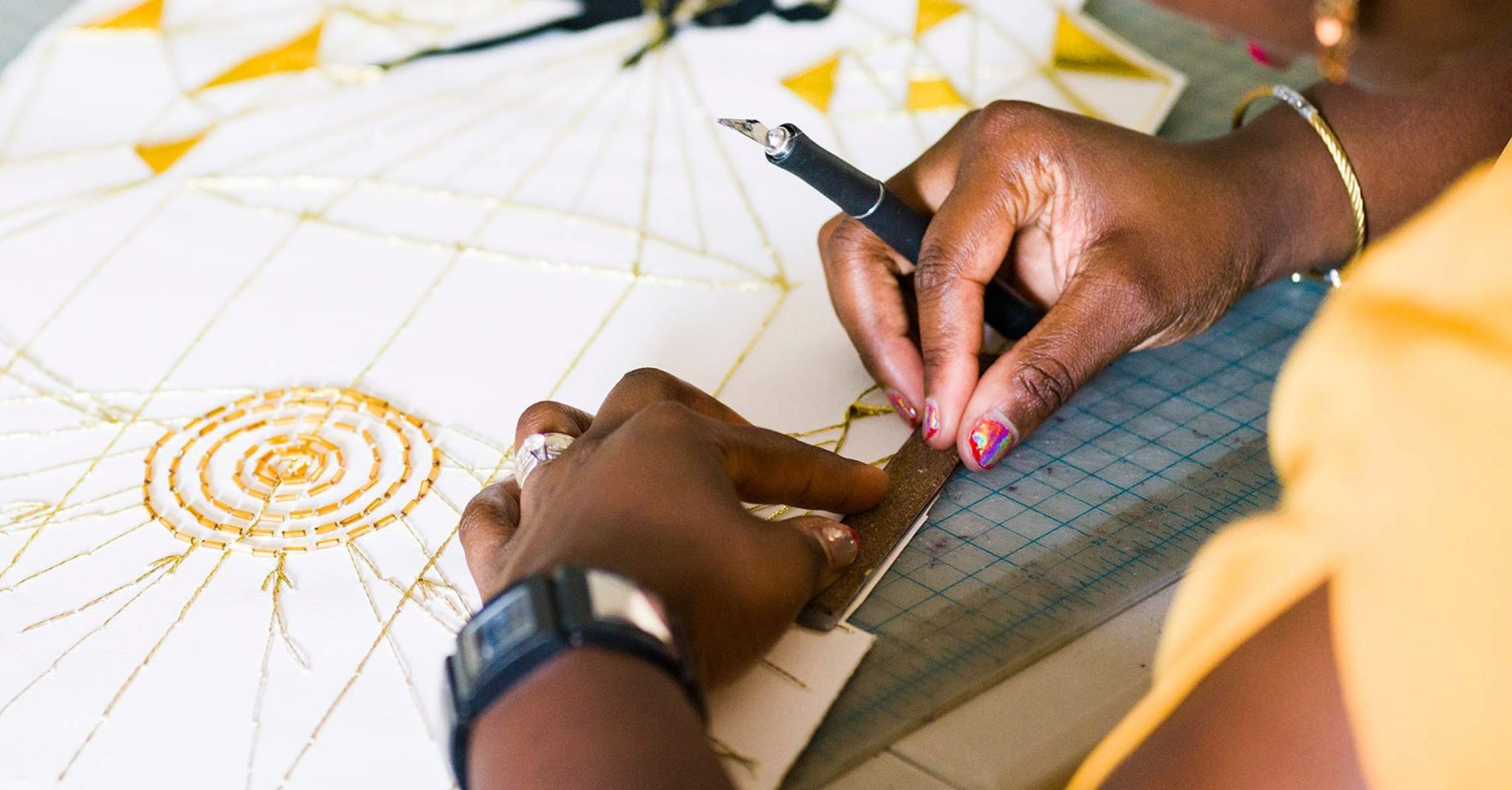 To celebrate the Joan Mitchell Foundation's 25th anniversary, we invited 25 artists to reflect on the impact of receiving support from the Foundation over the years, and to share how they activated the resources provided by the Foundation. We collected their stories, along with studio portraits of the artists by photographer Reginald Eldridge, Jr., into an exhibition and book entitled Widening Circles: Portraits from the Joan Mitchell Foundation Artist Community at 25 Years. Here is the 5th story in our series, from Shervone Neckles:
---
My 13-year relationship with the Joan Mitchell Foundation began in 2005 as an MFA Grant recipient. After receiving the grant, I had the opportunity to teach with the Art Education Program, and in 2013 I was invited to join the Foundation's staff full time. This evolving relationship has shaped my perspective and understanding of my position in the art scene and market. Years of research findings have shown and my own lived experiences have confirmed the disjointed ladder I'm fated to climb. The challenges of building and maintaining a thriving art career as a woman of color, parent, and first-generation American with full-time employment are in fact real.
Even in the midst of my weariness, I've witnessed firsthand selfless gestures and acts of generosity between artists both within the Joan Mitchell Foundation and the extended community that challenge my leanings toward disenchantment. I owe my renewed civic engagement to a number of artists who are doing culture-shifting work, day-to-day, on the ground and in boardrooms. These artists are stretching and broadening the perspective of the field by integrating concepts and practices related to art, academic research, policy analysis, and social entrepreneurship.
For me, Joan Mitchell's request to create a foundation in her name that would be both a steward of her legacy and support the advancement of other visual artists punctuates how one lives beyond the physical realm. In my role as the Foundation's Artist Programs Manager, I am able to develop programs with the intention of connecting our artist community to the resources and tools essential to cultivating a sustainable art career.
Despite our differences (socioeconomic, generational, and even geographical), Joan Mitchell and I share a conviction as artists to make work according to the way we see the world, along with an unwavering commitment to a critical and rigorous studio practice. Knowing we share these artistic values has shifted the dynamic of "funder and grantee" to a "gesture of generosity" between artists. I feel compelled to be a responsible steward of this legacy of generosity through my own studio/community practice and my work at the Foundation.
Shervone Neckles was raised in Brooklyn, NY, and lives in Queens, NY. Her interdisciplinary art practice draws inspiration from the duality and transitional nature of her Caribbean-American identity.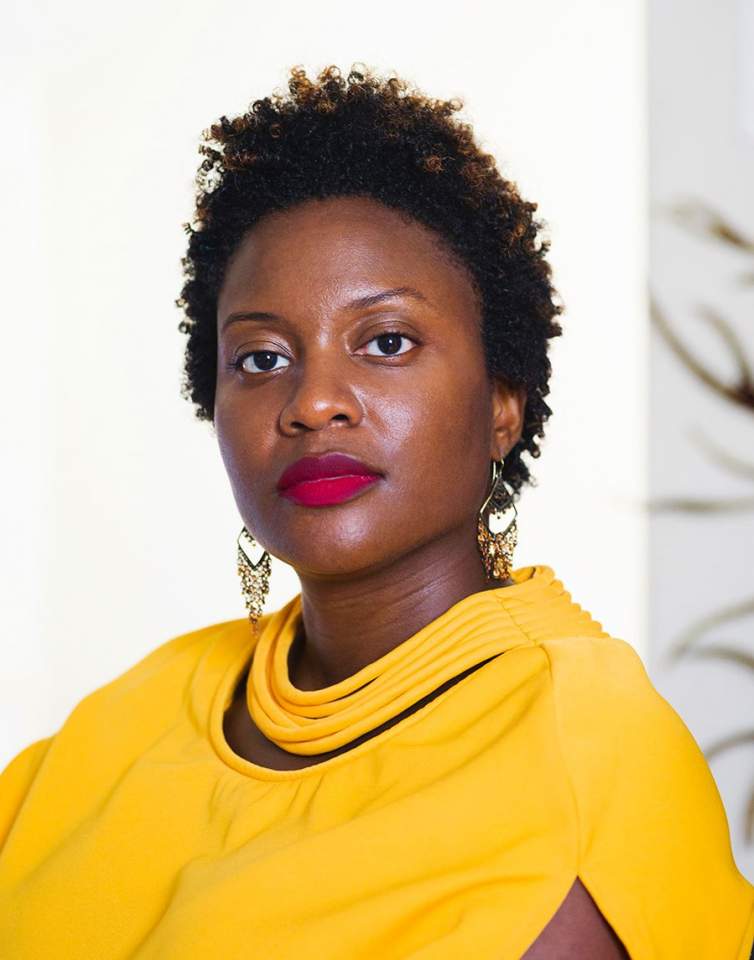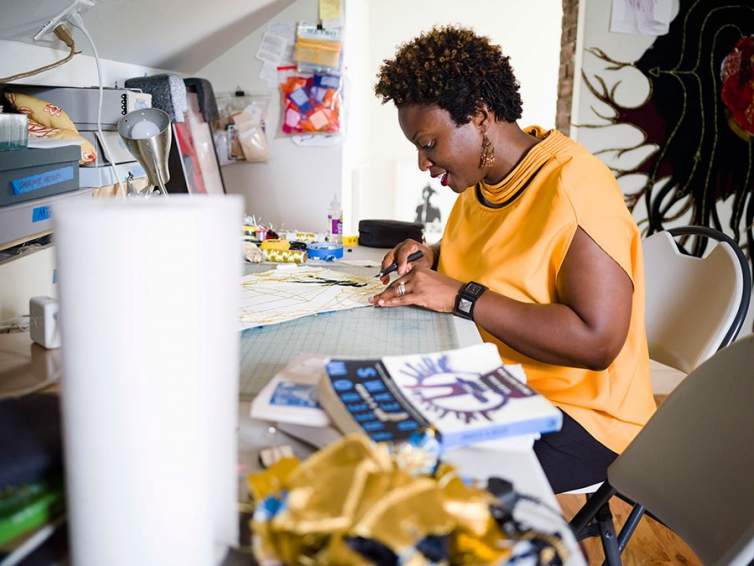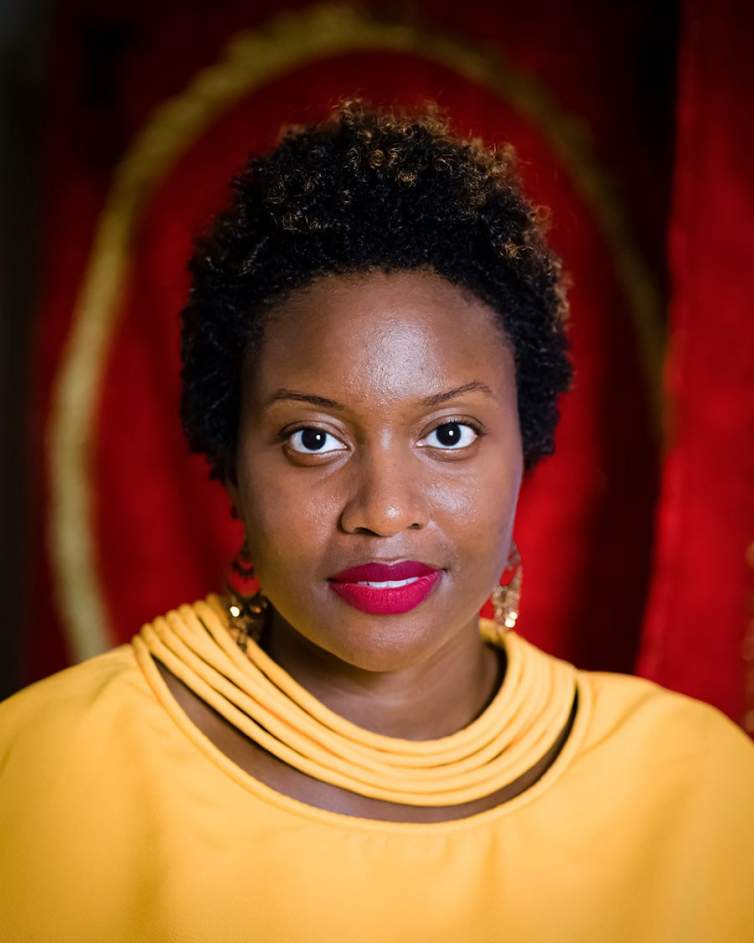 ---
Read more about Widening Circles and download the full book here.
All photos © 2018 Reginald Eldridge, Jr.
See other Journal entries filed under:
Explore More Journal Entries