Widening Circles: Mario Martinez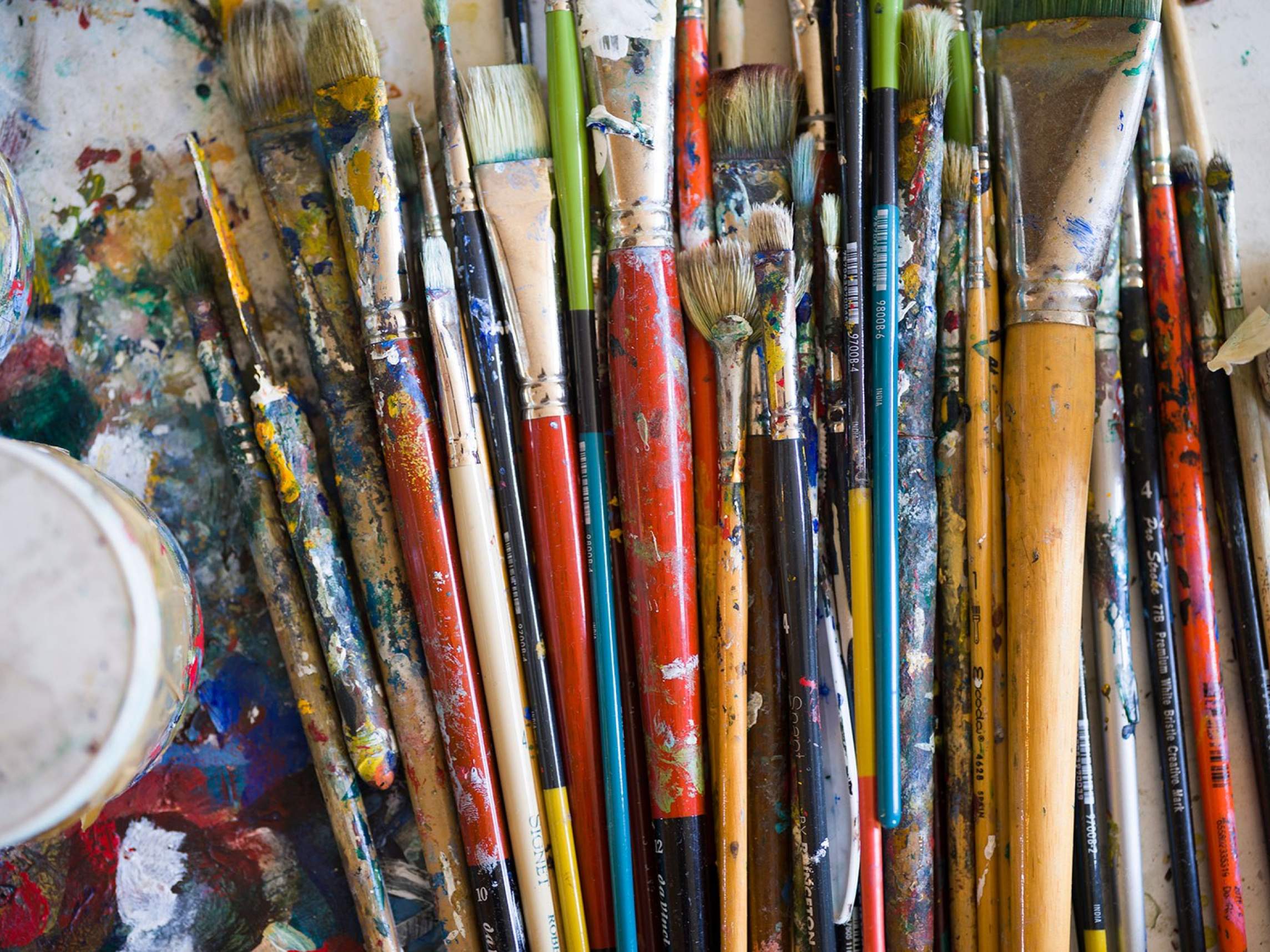 To celebrate the Joan Mitchell Foundation's 25th anniversary, we invited 25 artists to reflect on the impact of receiving support from the Foundation over the years, and to share how they activated the resources provided by the Foundation. We collected their stories, along with studio portraits of the artists by photographer Reginald Eldridge, Jr., into an exhibition and book entitled Widening Circles: Portraits from the Joan Mitchell Foundation Artist Community at 25 Years. Here is the 19th story in our series, from Mario Martinez:
---
The Joan Mitchell Foundation's Creating a Living Legacy (CALL) Award began the process of my becoming more confident in myself and my art. The program helped me look beyond what is—the conditions and realities of most artists' lives—and focus on what can be. I started letting go of thoughts such as, One artist in millions gets taken seriously by contemporary culture and the art market, or It's so hard to be an artist/Native artist in the current modern context. Now I truly believe it's a new age and that something as special and powerful as Yaqui Indian cultural concepts should be used in my abstract vision. That's the most rewarding aspect of the CALL program—seeing oneself as an important artist/creator that matters in one's time or history.
The CALL program also showed me that the painter's studio door shouldn't be closed all the time. Working with the Foundation staff and my Legacy Specialists weekly, I learned organizational skills and broadened my computer skills. The experience taught me that collaboration with arts professionals and other artists can be of utmost importance. This affirmation has greatly improved my life.
On a practical level, the CALL experience organized my artistic life and workspace and documented my life's work in a database for posterity. In an esoteric way, it opened the floodgates to the most success I've ever had in my life. In two short years, I received gallery representation, two major museum shows, and a Rauschenberg Residency. I realized that an artist could create their own artistic and professional reality. Now that's empowerment!
Since New York artists of the mid-twentieth century are some of my biggest influences, I feel especially honored to have received the CALL Award, for Joan Mitchell was one of the most important members of the New York School. Thanks for having my back, Joan—you're a saint to me.
Mario Martinez is a Yaqui Indian from Penjamo, AZ, who lives in Brooklyn, NY. He is an abstract painter who draws inspiration and imagery from his cultural traditions.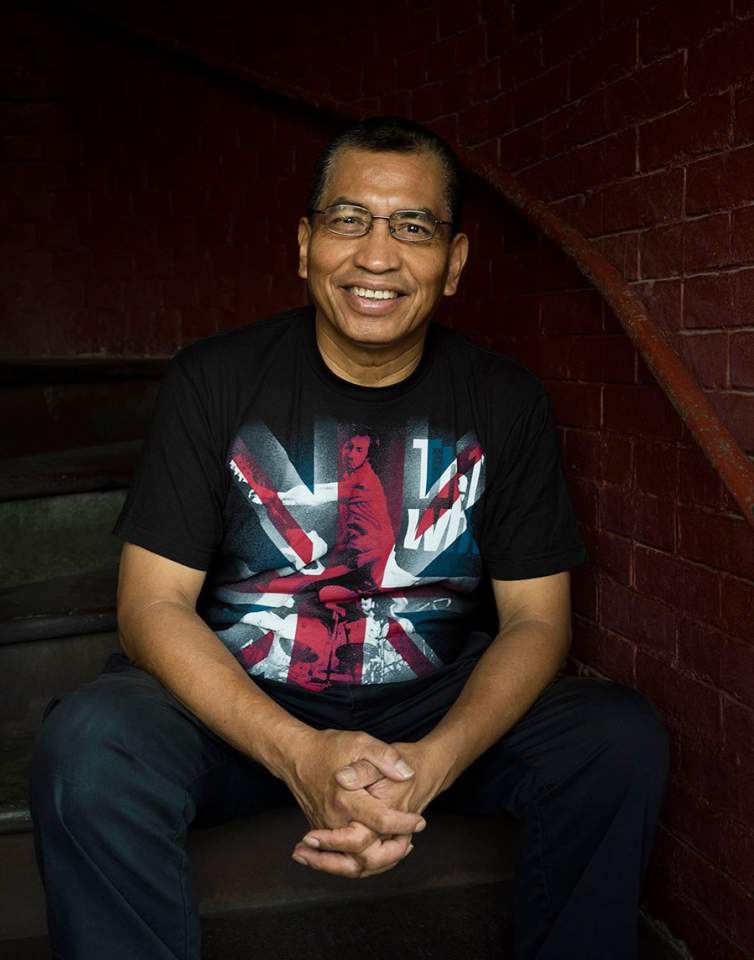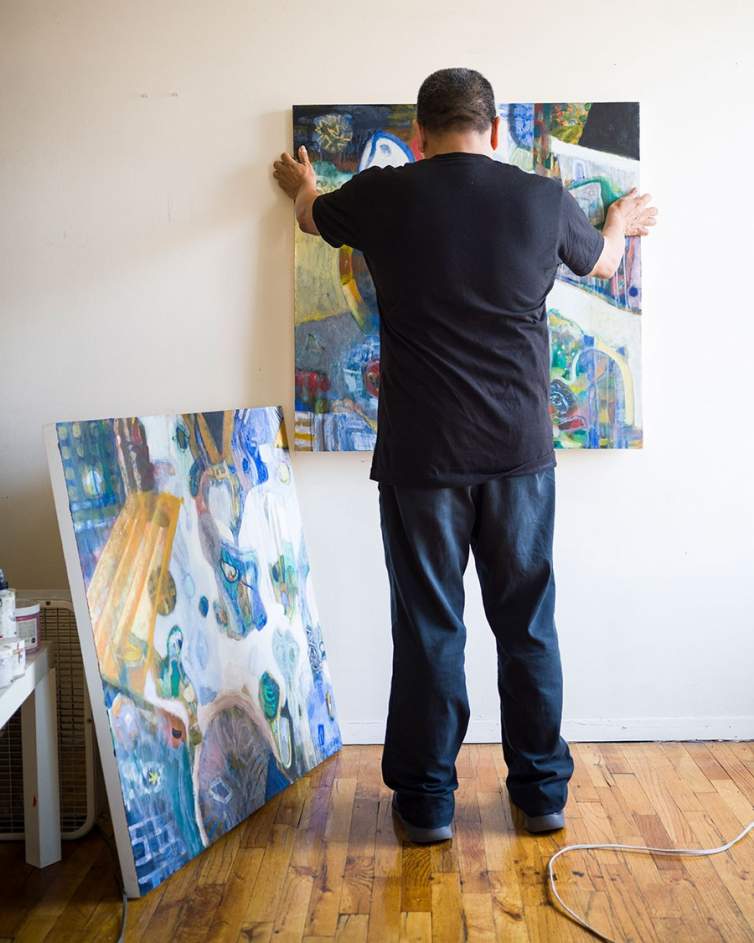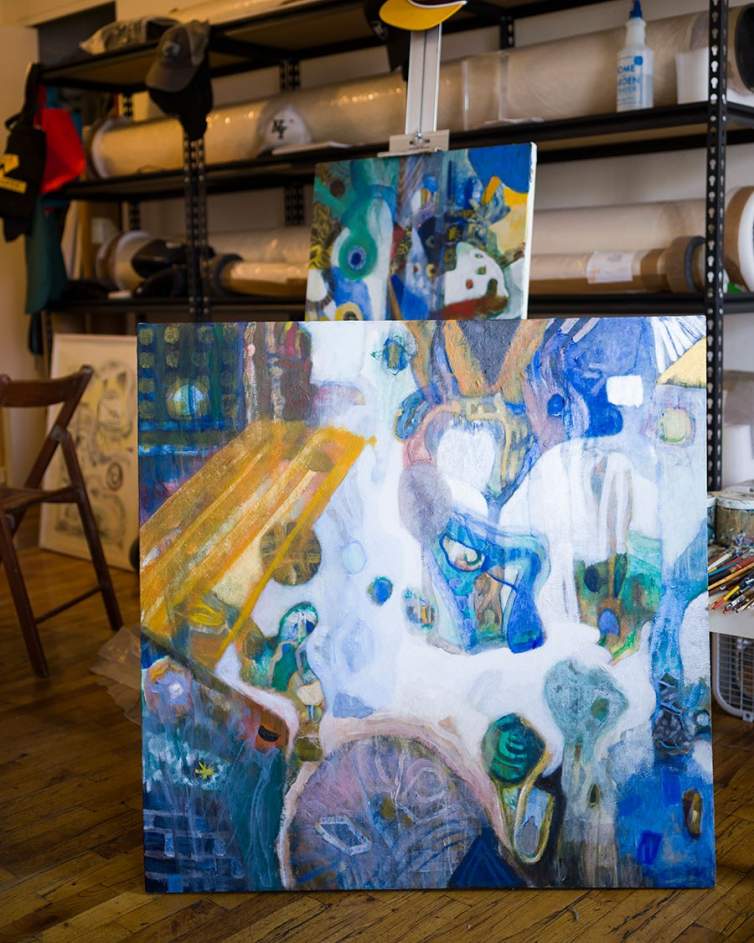 ---
Read more about Widening Circles and download the full book here.
All photos © 2018 Reginald Eldridge, Jr.
See other Journal entries filed under:
Explore More Journal Entries