Widening Circles: Maia Cruz Palileo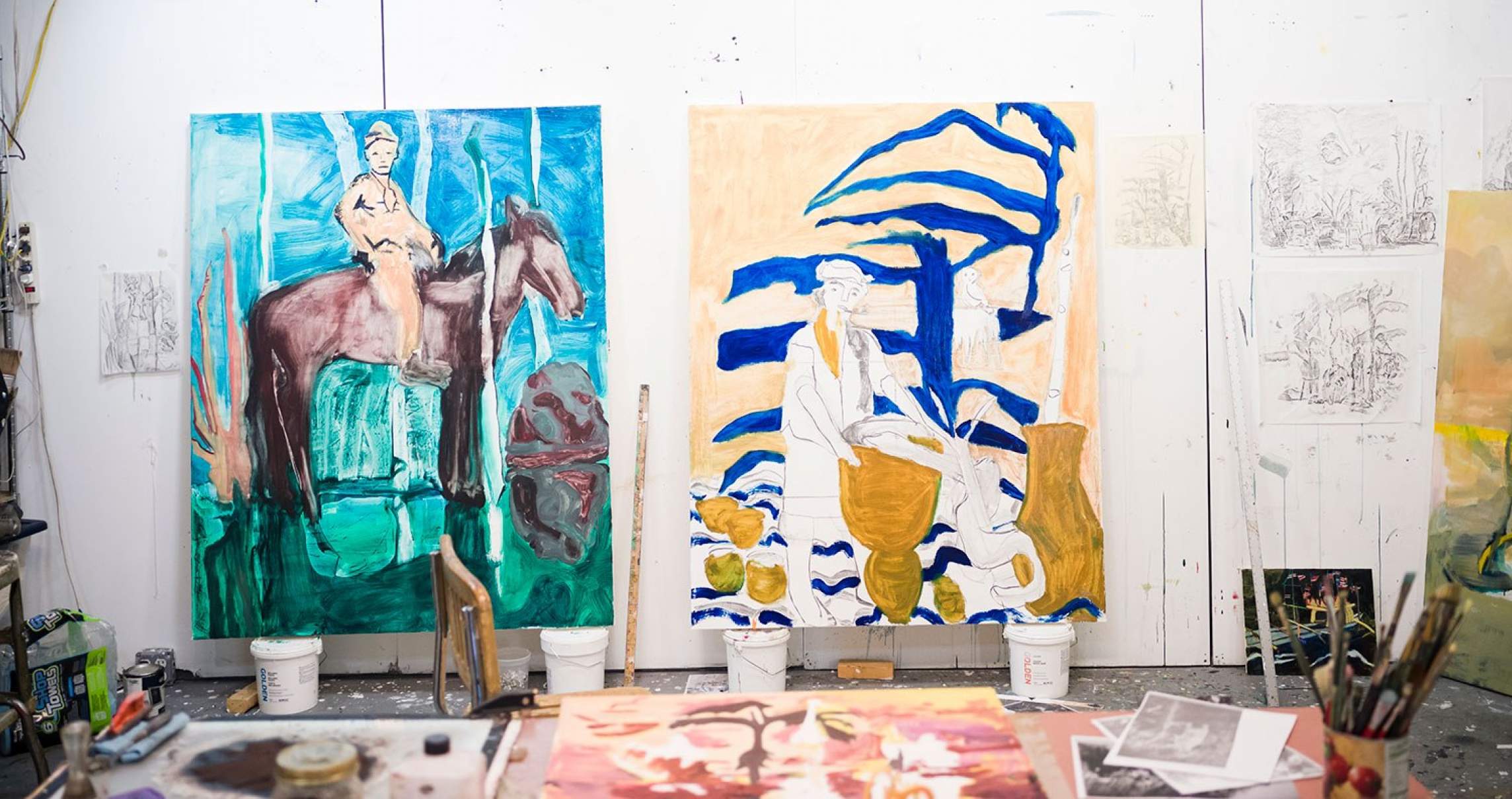 To celebrate the Joan Mitchell Foundation's 25th anniversary, we invited 25 artists to reflect on the impact of receiving support from the Foundation over the years, and to share how they activated the resources provided by the Foundation. We collected their stories, along with studio portraits of the artists by photographer Reginald Eldridge, Jr., into an exhibition and book entitled Widening Circles: Portraits from the Joan Mitchell Foundation Artist Community at 25 Years. Here is the 10th story in our series, from Maia Cruz Palileo:
---
I received the Joan Mitchell Foundation's MFA Grant in 2008, just as I was graduating from Brooklyn College. Being nominated was a big deal and receiving it was even bigger. It was not only financially supportive, but the validation that came along with it is the hidden gift. At that time, I had no idea how the Foundation was going to impact my life beyond the grant, which I used to rent a studio and buy supplies.
Around the time of my award, the Foundation was expanding its Art Education program and looking to hire artists to work as teaching assistants. I applied. I interviewed in the same conference room where I envisioned my images had been projected to the MFA Grant jury. For the next eight years, that conference room became my second home as an Artist-Teacher for the Foundation. Working as an educator supplemented my income enough so that I could work part time and be in the studio.
The Foundation connected me to an incredible intergenerational community of artists, both through teaching and through the Creating a Living Legacy (CALL) Program, through which I was trained as a Legacy Specialist. The collective energy and ideas that came out of the Art Education team have informed my values as an artist and as an educator.
The Foundation has continued to support my work over the years through a residency at the Joan Mitchell Center in New Orleans and professional development opportunities. I am very grateful to be a part of the Joan Mitchell Foundation community.
Maia Cruz Palileo is a multidisciplinary, Brooklyn–based artist whose work explores migration and the permeable concept of home.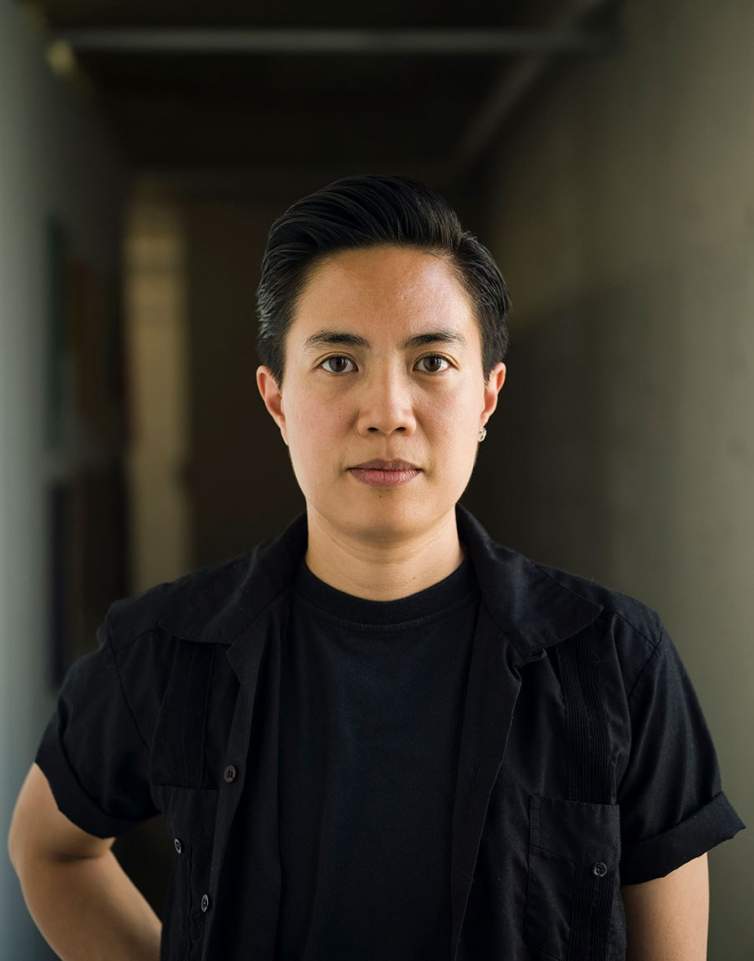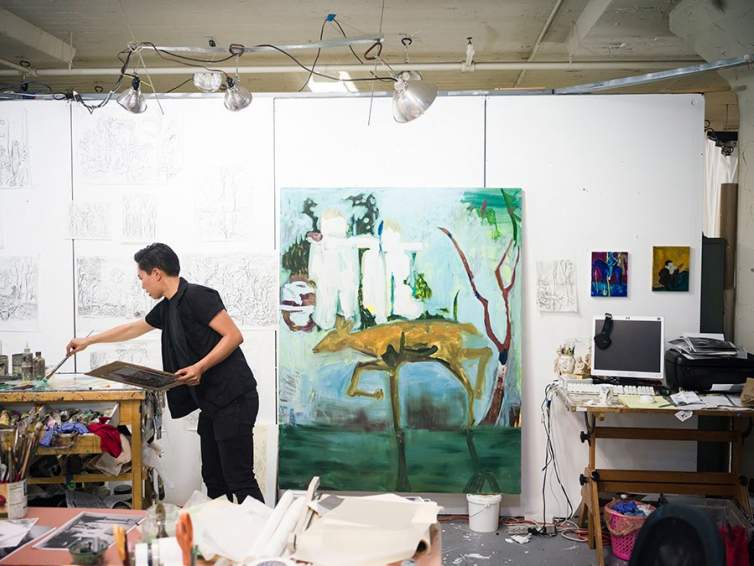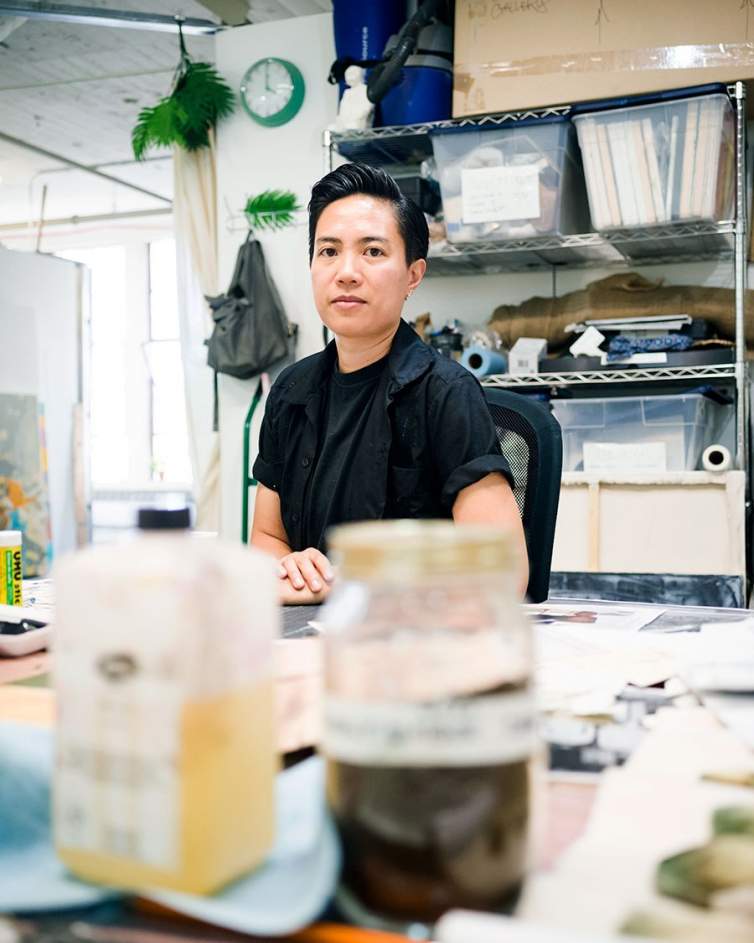 ---
Read more about Widening Circles and download the full book here.
All photos © 2018 Reginald Eldridge, Jr.
See other Journal entries filed under:
Explore More Journal Entries