Widening Circles: Anne Buckwalter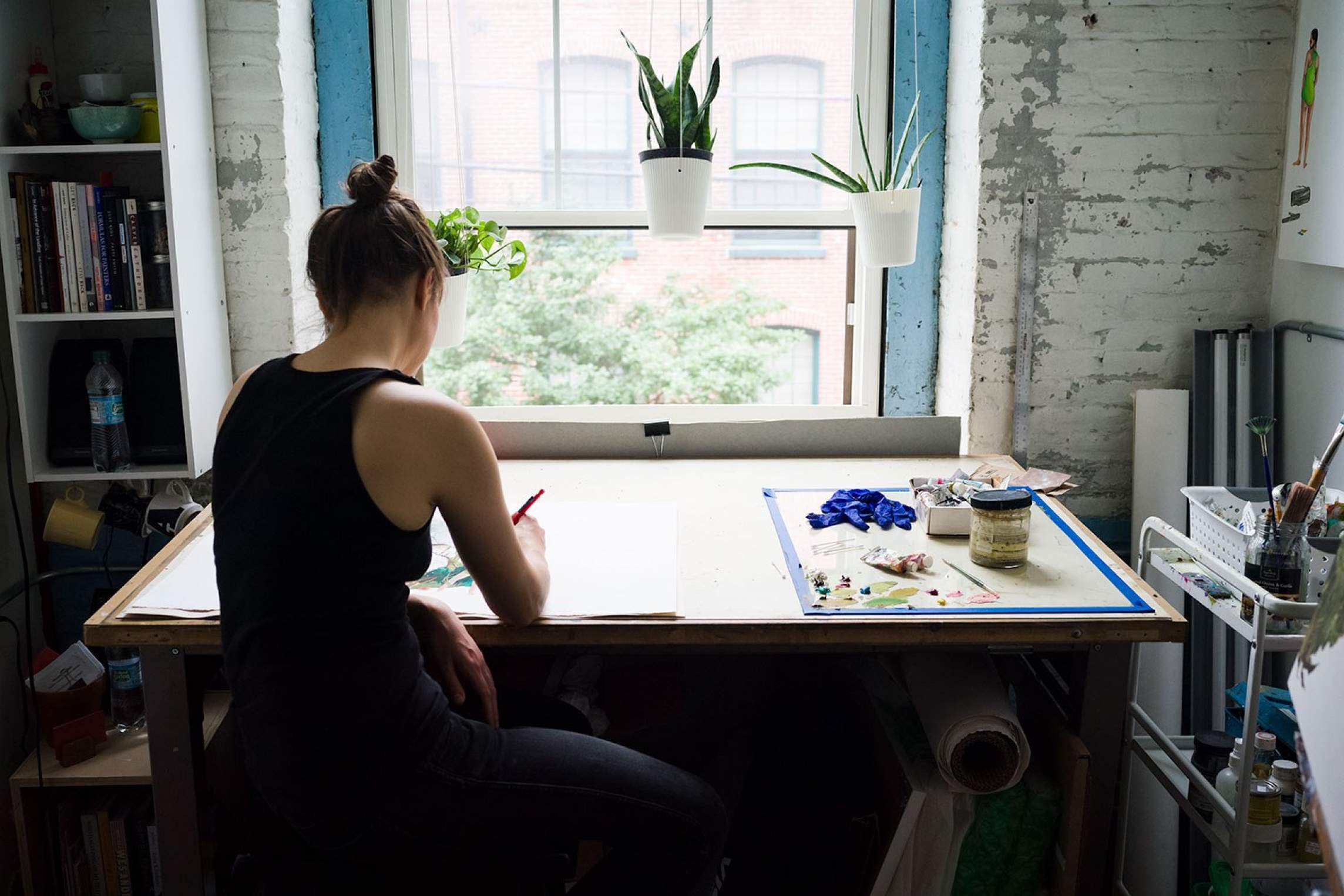 To celebrate the Joan Mitchell Foundation's 25th anniversary, we invited 25 artists to reflect on the impact of receiving support from the Foundation over the years, and to share how they activated the resources provided by the Foundation. We collected their stories, along with studio portraits of the artists by photographer Reginald Eldridge, Jr., into an exhibition and book entitled Widening Circles: Portraits from the Joan Mitchell Foundation Artist Community at 25 Years. Here is the 23rd story in our series, from Anne Buckwalter:
---
As someone who tends to shy away from hyperbole, I don't often use signifiers like "life changing." However, there isn't a more accurate way to describe the impact of receiving the Emerging Artist Grant from the Joan Mitchell Foundation in 2016. This grant has been so much more than generous financial assistance. Being connected to a community of dedicated artists and arts workers has radically altered my sense of purpose as an artist working in the world.
I have always struggled to balance a full-time job with a full-time studio practice. Being unwilling to make sacrifices in terms of my commitment to painting, I continually make an exhausting schedule work out of simple financial necessity. When asked the dreaded question by a new acquaintance—What do you do?—I'm often torn between giving an answer that explains how I pay my bills or how I hope to manifest social change through my creative practice. I usually fumble around with a response that hybridizes the two activities, but feel a faint haze of self-betrayal set in afterwards. Why isn't it enough to say the four declarative words: I am an artist? After all, that's how I think of myself first and foremost.
In August 2016, the Foundation's Emerging Artist Grant cohort gathered at the Joan Mitchell Center in New Orleans. It was an incredible gift to be surrounded by such an inspirational group of artists sharing their work. During one of our group sessions, I spoke of my internal conflict in terms of self-definition, and realized aloud that I had the agency to name myself as an artist to others with the same conviction that I name myself an artist every morning when I walk into my studio and get to work. Only I could give myself that permission. In the New Orleans airport the following day, I was chatting with a fellow passenger who asked me, What do you do for work? So I gave him the same answer I give myself every day: I work as an artist. And more than anything else, I love to work.
I am forever grateful to the Foundation for giving me the confidence, courage, and affirmation to own my creative practice as my job. I know what my work is.
Anne Buckwalter is a painter whose work explores how gender-related expectations are defined and disrupted. She lives and works in Philadelphia, PA.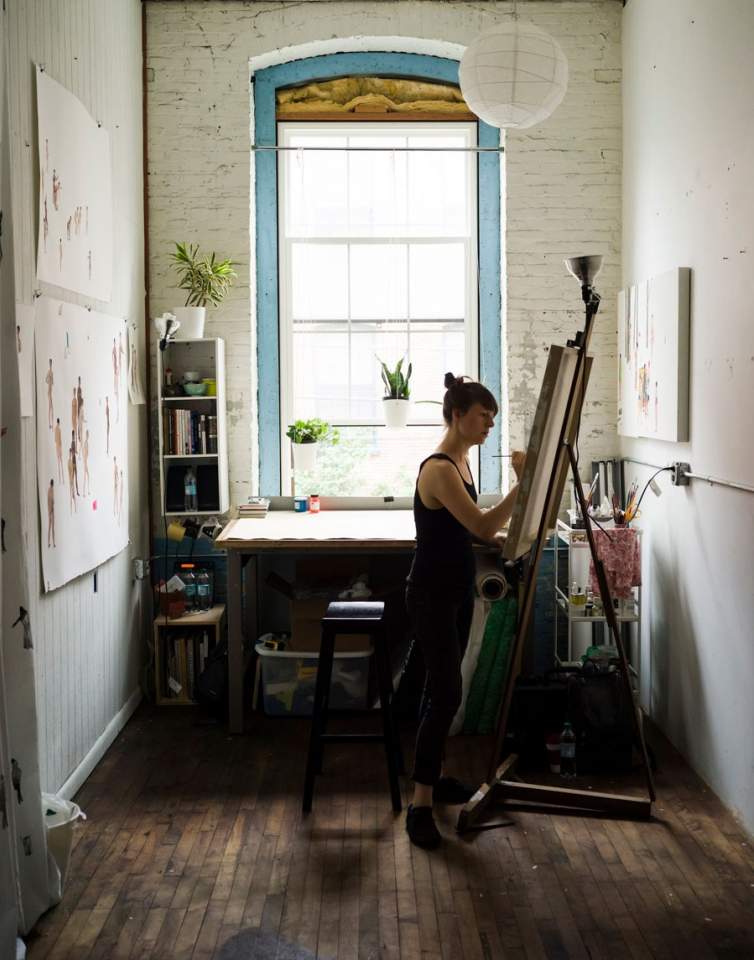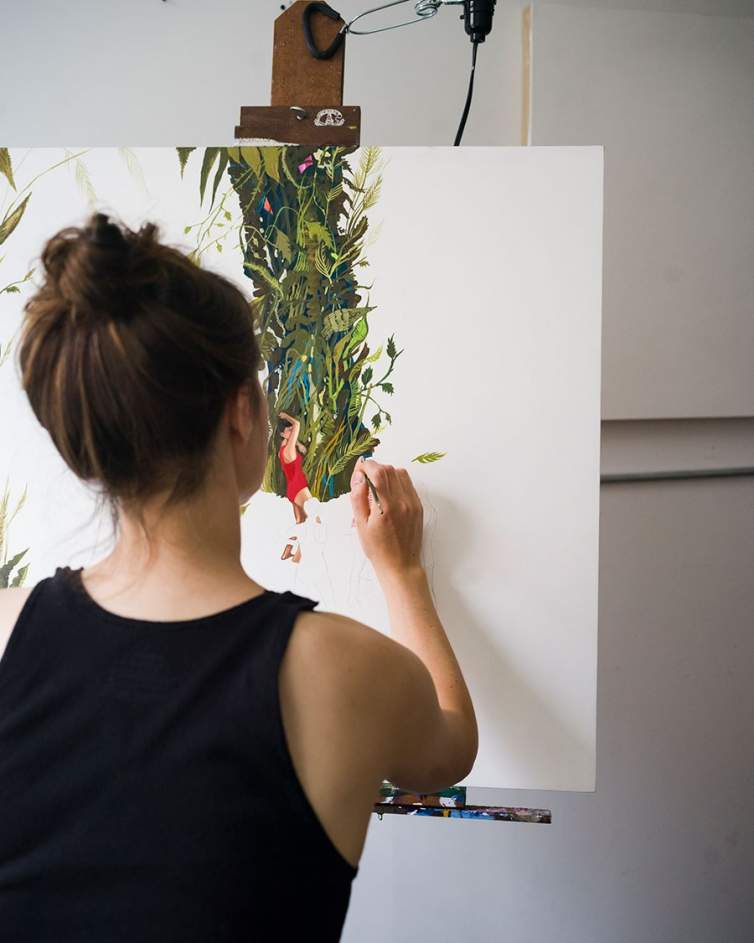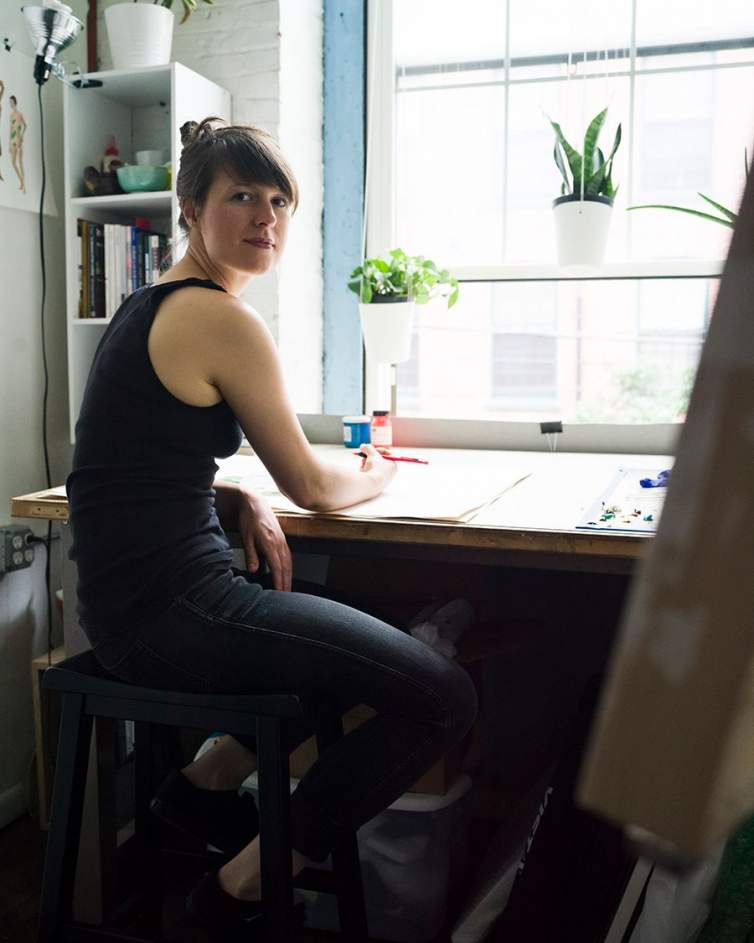 ---
Read more about Widening Circles and download the full book here.
All photos © 2018 Reginald Eldridge, Jr.
See other Journal entries filed under:
Explore More Journal Entries