Widening Circles: Amy Sherald
To celebrate the Joan Mitchell Foundation's 25th anniversary, we invited 25 artists to reflect on the impact of receiving support from the Foundation over the years, and to share how they activated the resources provided by the Foundation. We collected their stories, along with studio portraits of the artists by photographer Reginald Eldridge, Jr., into an exhibition and book entitled Widening Circles: Portraits from the Joan Mitchell Foundation Artist Community at 25 Years. Here is the 17th story in our series, from Amy Sherald:
---
I am grateful to the Joan Mitchell Foundation for its support and guidance at critical junctures in my creative practice. My 2014 Painters & Sculptors Grant and 2017 residency in New Orleans nurtured the development of my paintings, enabling me to sustain and centralize my artistic projects.
The grant gave me the financial freedom required to focus on art production towards an upcoming exhibition at a point when I was a couple months short of not being able to pay my rent. Later, during my residency at the Joan Mitchell Center, I benefited from a similarly crucial opportunity, with the chance to take a breather from the routines of my studio and seek out models for my paintings in a city new to me, yet still inherently connected to my Southern culture and history. While in New Orleans, I revisited and engaged with a familiar, complex past.
The resources I received from the Foundation as an emerging artist provided the time and space integral to expanding my ideas into the body of work that continues to grow with me today.
Born in Columbus, GA, and now based in Baltimore, MD, Amy Sherald paints portraits that document contemporary African-American experience in the US.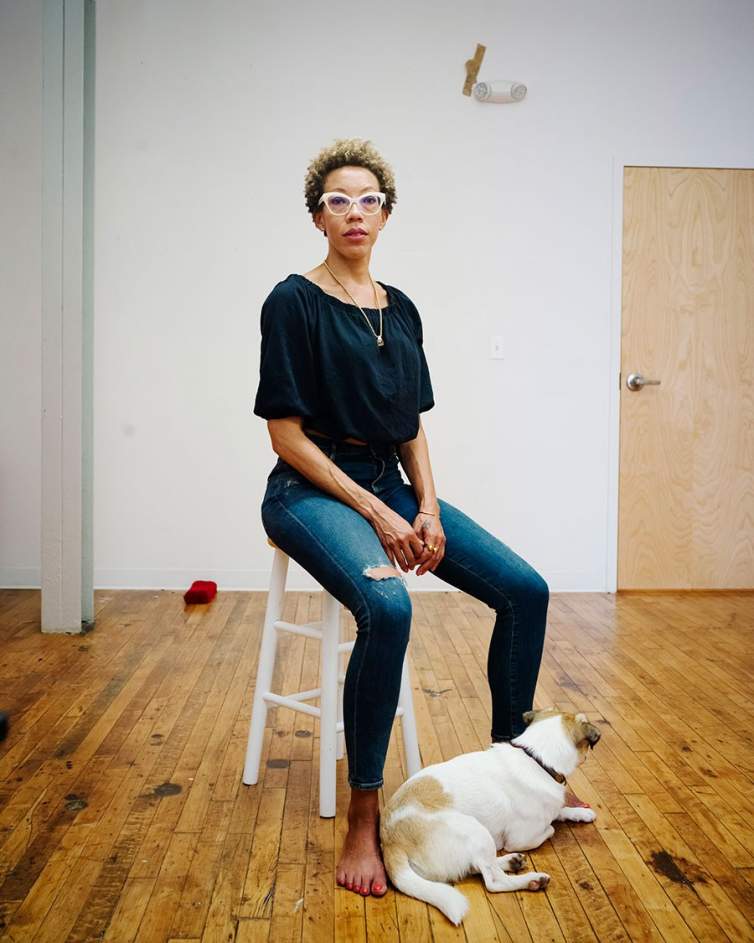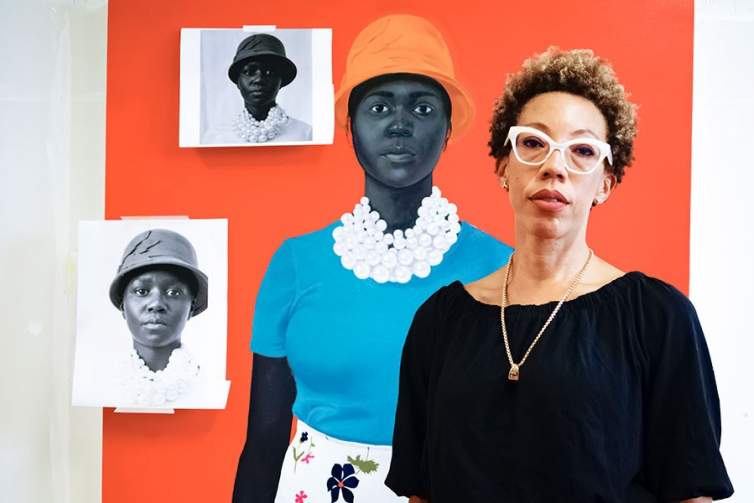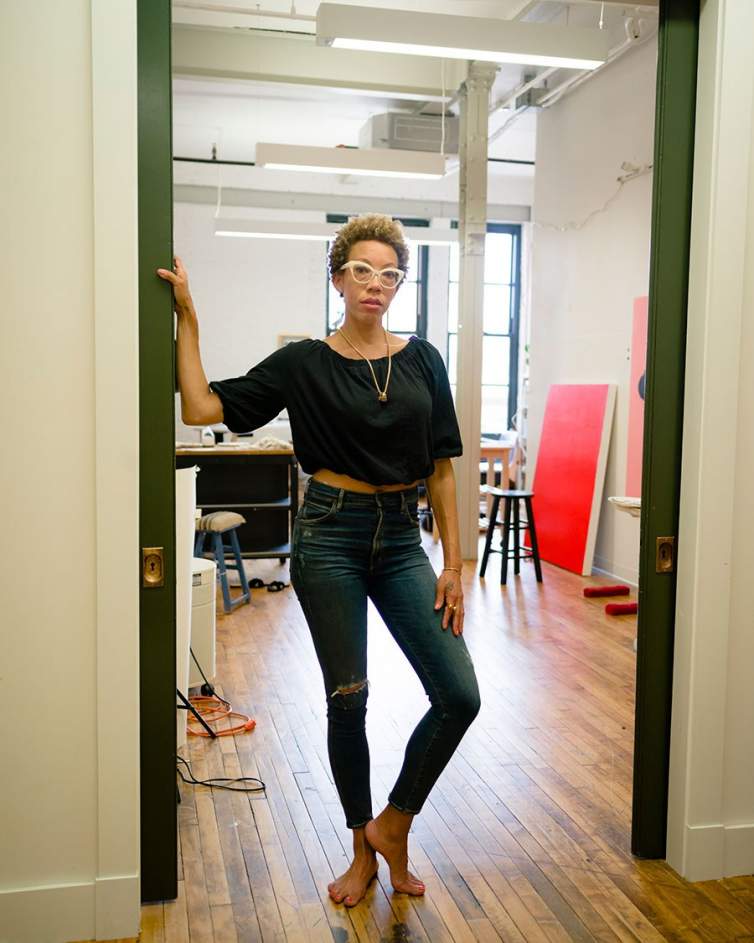 ---
Read more about Widening Circles and download the full book here.
All photos © 2018 Reginald Eldridge, Jr.
See other Journal entries filed under:
Explore More Journal Entries