Widening Circles: Adejoke Tugbiyele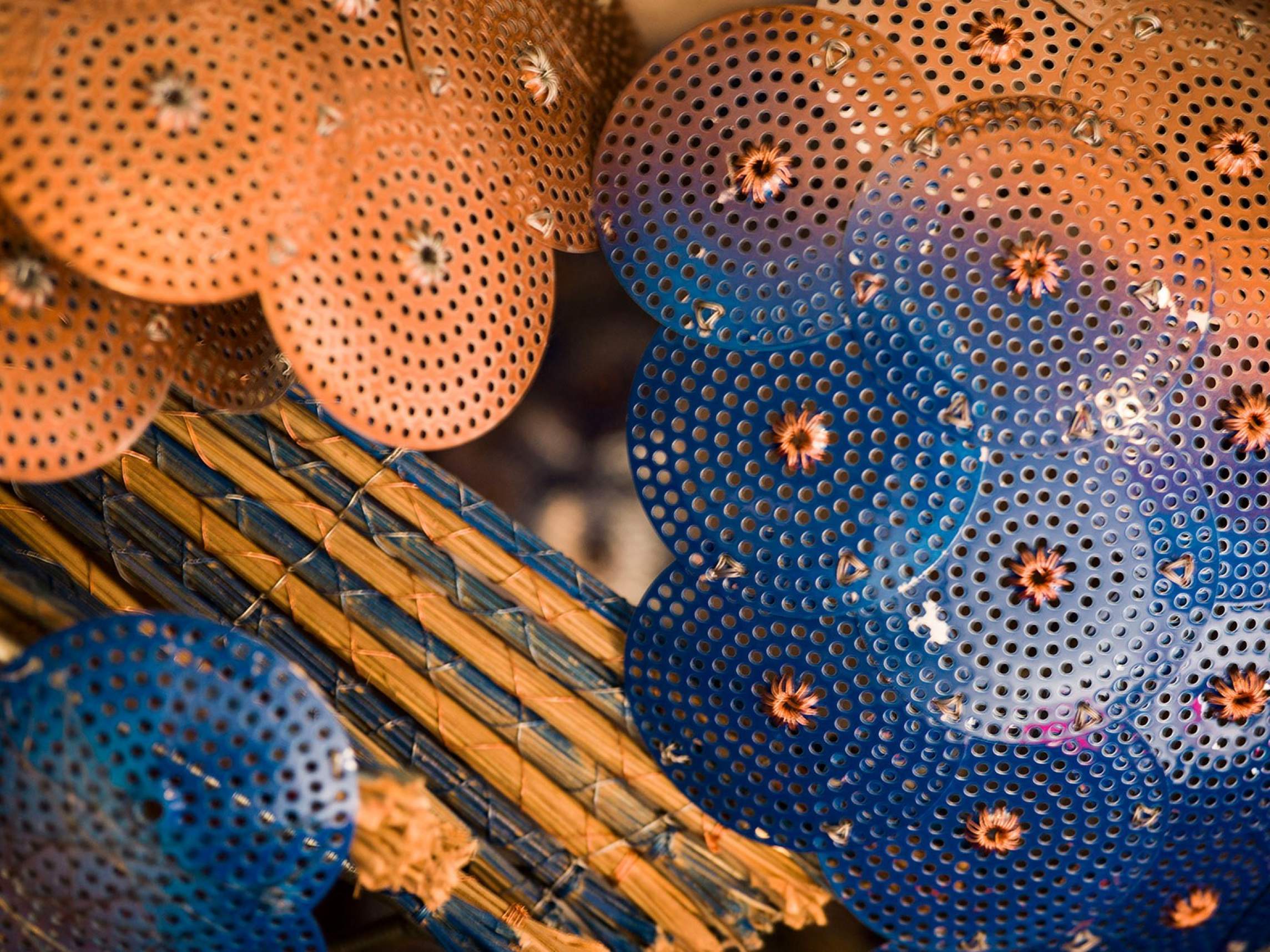 To celebrate the Joan Mitchell Foundation's 25th anniversary, we invited 25 artists to reflect on the impact of receiving support from the Foundation over the years, and to share how they activated the resources provided by the Foundation. We collected their stories, along with studio portraits of the artists by photographer Reginald Eldridge, Jr., into an exhibition and book entitled Widening Circles: Portraits from the Joan Mitchell Foundation Artist Community at 25 Years. Here is the 22nd story in our series, from Adejoke Tugbiyele:
---
The 2016 Joan Mitchell Foundation Painters & Sculptors Grant has had a tremendous impact on my art and career, one that can be viewed from three different perspectives: emotional space, head space, and physical space. Emotionally, I have felt safe to produce art as an openly queer Black woman. I have been blessed with the headspace to better articulate my artistic vision and come to a deeper understanding of the symbolic strength of my materials. While doing so, my physical live/work space has literally held space for an entirely new body of work comprised of drawings, painting, sculpture, mixed media, and video.
I am proud to share that I saw increased recognition of my work within weeks of receiving the Painters & Sculptors Grant, in the form of museum acquisitions, exhibition opportunities, residency invitations, and speaking engagements. The impact of the grant has thus been transformative within a relatively short period of time.
Being supported by the pioneering feminist and artistic legacy of Joan Mitchell has been particularly significant during this time in our nation's history, when the rights of women, as well as Black people, LGBTQ individuals, and immigrants, are virtually under attack. I believe we are currently living at a crossroads, where the question of "past and future" is ever so crucial. What do we do now? The creative spirit is called to respond! As an artist, I hope my work reveals my sense of responsibility in speaking to the contemporary issues of our time. The Joan Mitchell Foundation Painters & Sculptors Grant has been a critical resource and investment towards this shared goal.
Adejoke Tugbiyele is a New York artist who creates intricate mixed-media sculptures charged with symbolic meanings that bridge and layer ideas around race, gender, sexuality, and religion.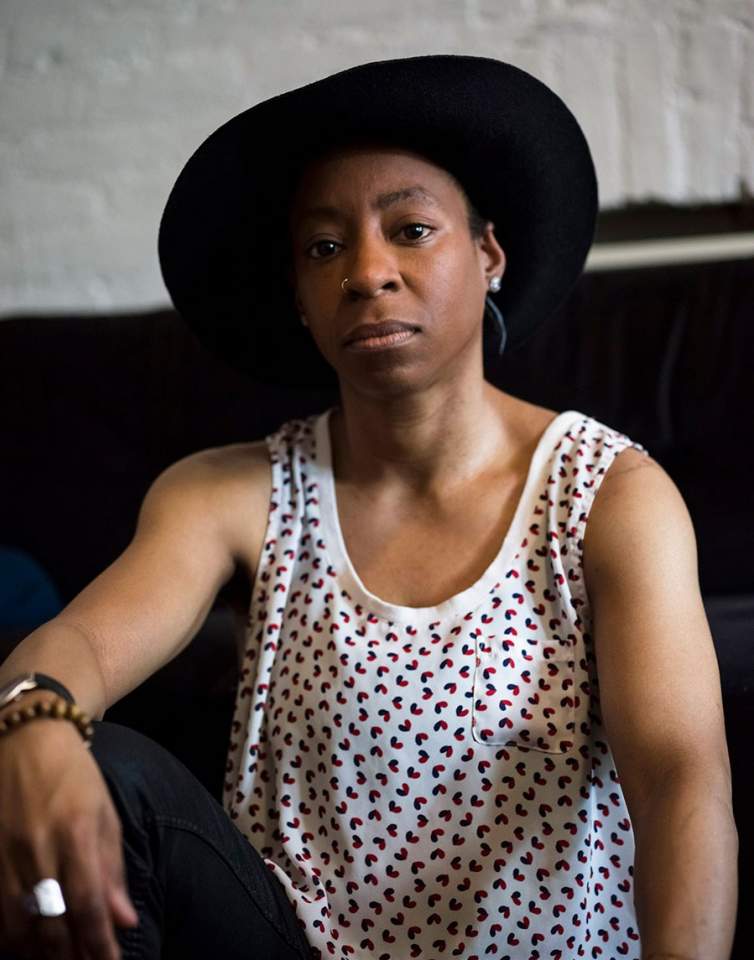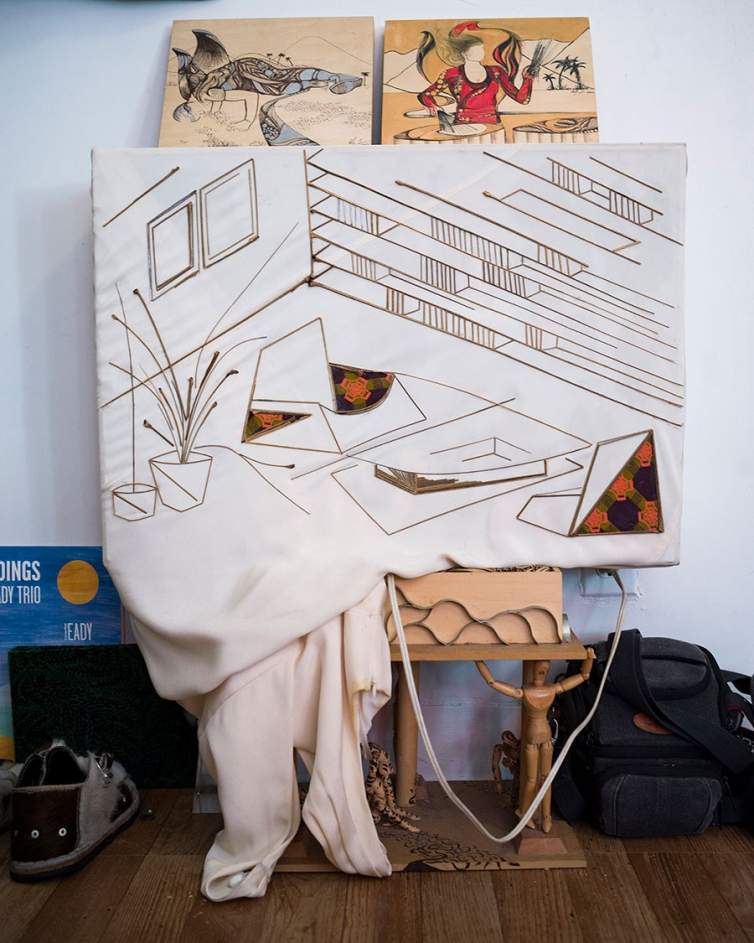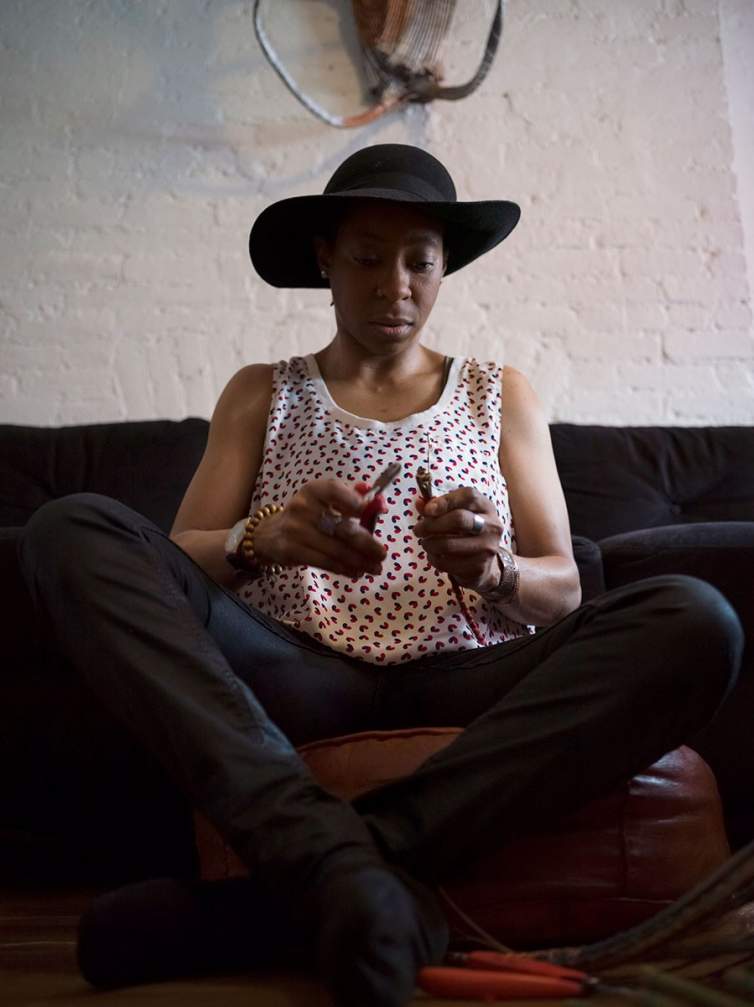 ---
Read more about Widening Circles and download the full book here.
All photos © 2018 Reginald Eldridge, Jr.
See other Journal entries filed under:
Explore More Journal Entries