Upcoming Artist Talks Explore Artistic Legacy and Preservation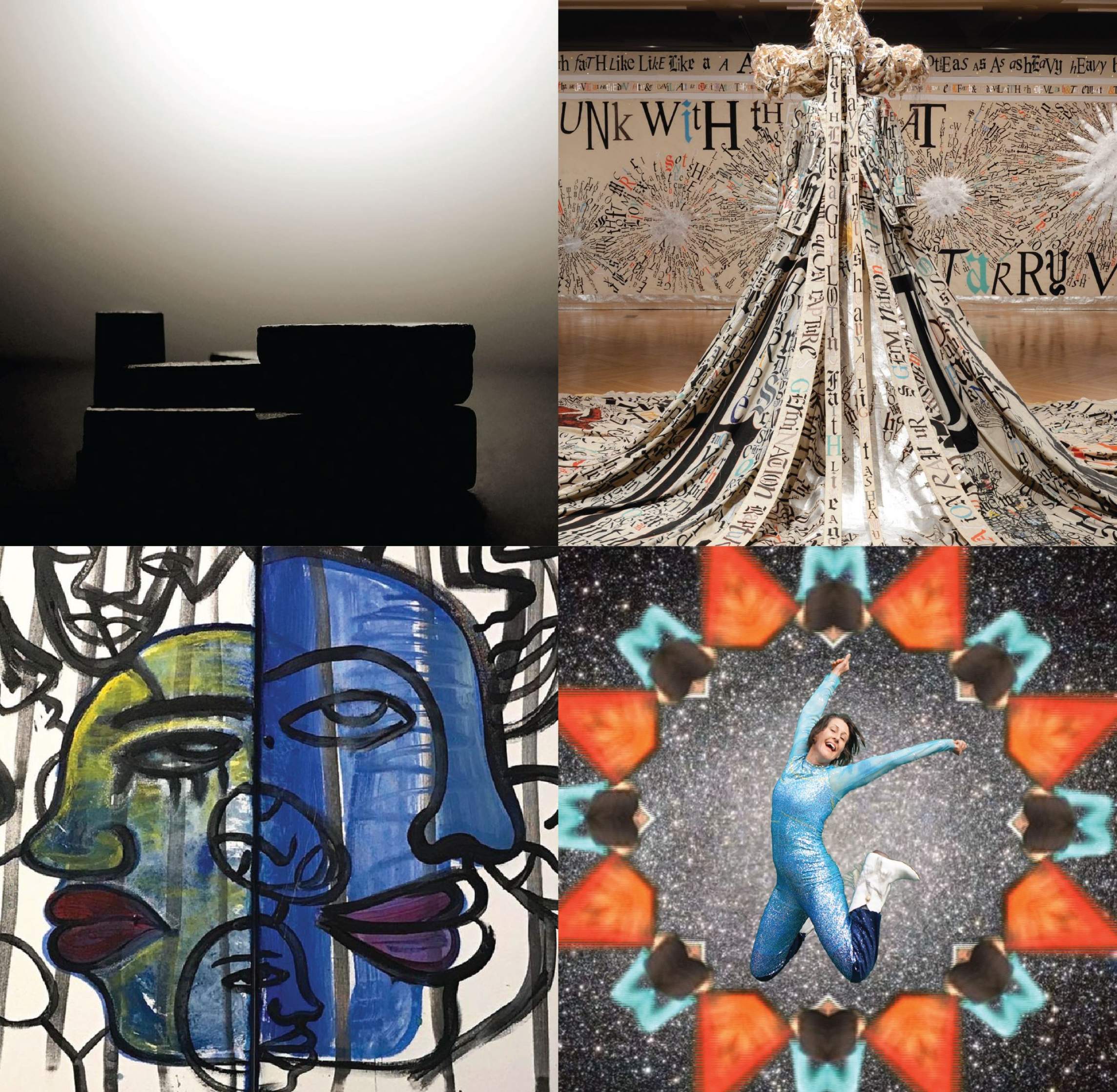 In partnership with VoCA (Voices in Contemporary Art), we are pleased to announce the CALL / VoCA Talks, an upcoming series of free, public artist talks that will explore topics relating to artistic legacy and the long-term preservation of creative work. This series was first established five years ago as an extension of the Foundation's Creating a Living Legacy (CALL) initiative, which provides artists with resources and instruction in the areas of studio organization, archiving, and inventory management.
---
Lesley Dill, in conversation with Robin Clark
November 14, 2019 at 6:00 PM
Pen + Brush
29 East 22nd Street, New York
Lesley Dill will share how her journey of looking back on her career paved the way for the future, leading to new collaborations in video projections and animation as well as the re-staging of performances with composers. Dill will be interviewed by Robin Clark, Scholar-in-Residence, Beatrice Bain Research Group at the University of California, Berkeley.
Discussion with Legacy Specialists Lehna Huie and Beth Krebs, moderated by Christie Mitchell
December 6, 2019 at 6:30 PM
Pratt Institute, Student Union
200 Willoughby Avenue, Brooklyn NY
Artists Lehna Huie and Beth Krebs were trained by the Joan Mitchell Foundation as Legacy Specialists to assist artists participating in the CALL initiative. They will reflect on how this intergenerational collaboration continues to produce new approaches to the creation and preservation of contemporary art, including outcomes in their own artistic practices. Moderated by Christie Mitchell, Senior Curatorial Assistant, Whitney Museum of American Art.
Gladys Triana, in conversation with Dr. Ruth del Fresno-Guillem
January 15, 2020 at 6:30 PM
Julia De Burgos Performance and Art Center
1680 Lexington Ave, New York
Artist Gladys Triana will discuss the cultural and historical significance of intentionally documenting her own life's work and career, from Camaguey, Cuba, to New York City. Triana will be interviewed by Dr. Ruth del Fresno-Guillem, a contemporary art conservator.

About the CALL / VoCA Talks
The CALL / VoCA Talks feature artists who participated in the Foundation's Creating a Living Legacy (CALL) initiative between 2010 and 2016 in dialogue with arts professionals from VoCA's community who volunteer to spend a year meeting with the artists to develop an intimate understanding of their work and needs for documentation and preservation. The Talks provide a platform to make the behind-the-scenes discoveries of this process public, offering insights to artists and others in the field and dovetailing with VoCA's longstanding mission of highlighting the artist's voice as a primary resource in the production, presentation, and preservation of their own work.
"Through the CALL program, we provide artists with the tools to examine the trajectory of their careers and develop systems for cataloguing and broadening understanding of the depth and richness of their practices," said Shervone Neckles-Ortiz, Artist Programs Manager for Professional Development at the Joan Mitchell Foundation. "By partnering with an organization like VoCA, which has for so long shone a light on the work of artists, the challenges in conservation, and the need for these dialogues, we've created another opportunity for these artists to connect with a wider public through the legacy planning process. The CALL / VoCA Talks are a means for them to reflect on their life's work, share what they've learned and discovered with other artists and the public, and preserve these insights in their own voice, so that it might support future research, experimentation, and innovation."
"The CALL / VoCA Talks so beautifully exemplify VoCA's work and thinking about interdisciplinary relationships. There is, of course, the voice of the artist, but we also want and need to consider how conservators, curators, educators, arts administors, and the public can engage with that perspective," said Lauren Shadford, Executive Director of VoCA. "The partnership with the Joan Mitchell Foundation offered an ideal opportunity, because it added another much needed layer—legacy planning—to the conversation. And at the same time, the collaboration has helped us put forward artists that the public may be less familiar with, but who have such a wealth of knowledge and experience to share. It's important to widen that circle of voices."
Since its inception, the CALL / VoCA Talks series has included 15 conversations with artists and legacy specialists who were trained by the Foundation. The live Talks are recorded to be widely released on video and then archived, along with interview transcripts and documentation, at NYU's Fales Library.
Read the full press release, including artist bios (PDF)
WATCH PAST CALL / VOCA TALKS
Learn more about VoCA

See other Journal entries filed under: