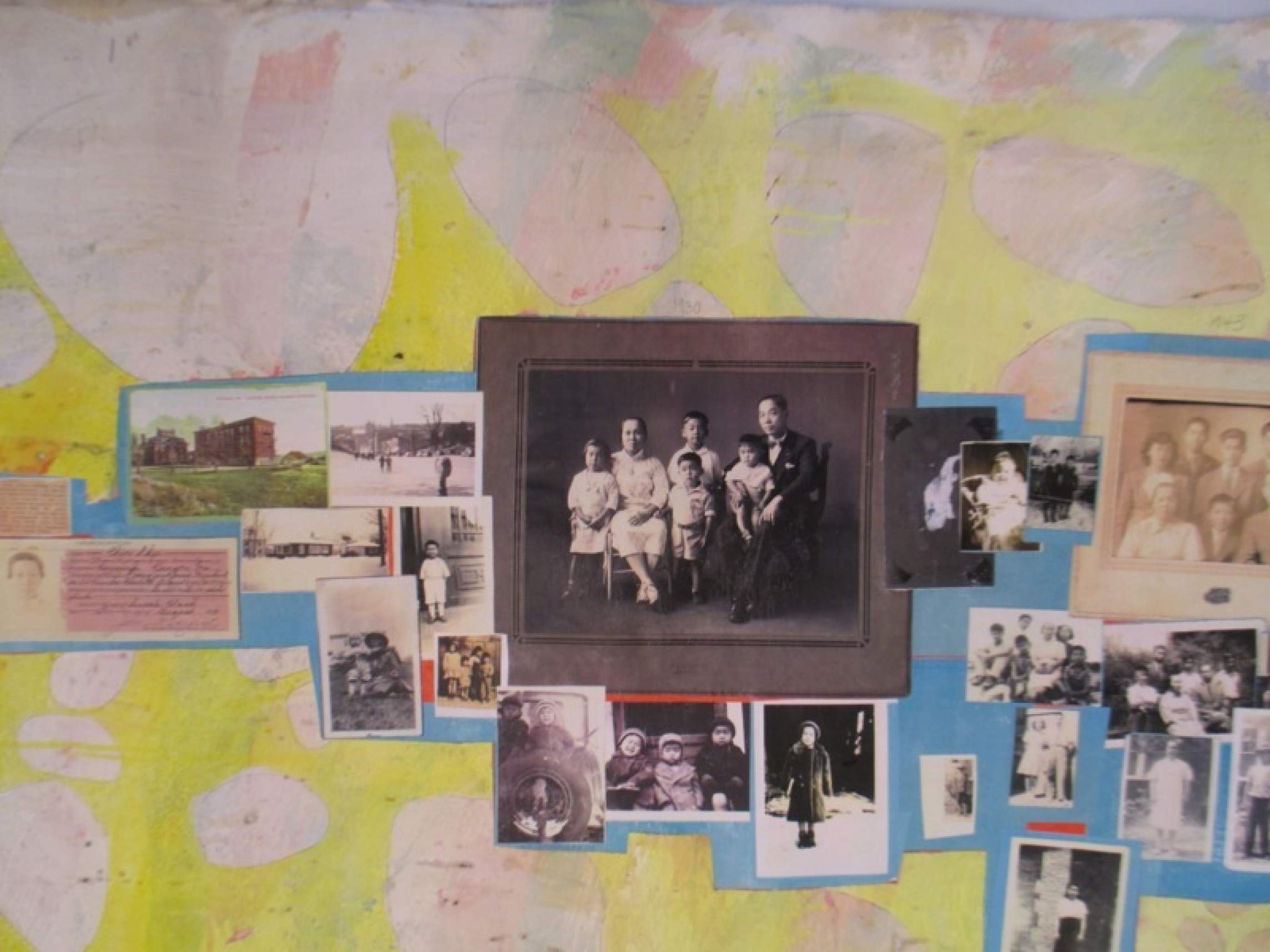 The Creating a Living Legacy (CALL) initiative provides artists with resources and instruction in the areas of career documentation, inventory management, and legacy planning.
This is one in a series of DIY Archive Toolkit resources, providing practical tips in organizing and preserving your body of work.
---
Here we've gathered some ideas and examples of real-life storage solutions in various artist's studios.
Large canvas storage solution in studio of Mario Martinez
Rolling a canvas around a rigid tube lined with plastic can protect and stabilize a canvas without a space-consuming stretcher. Foam blocks further protect by cushioning the canvas where the weight is resting.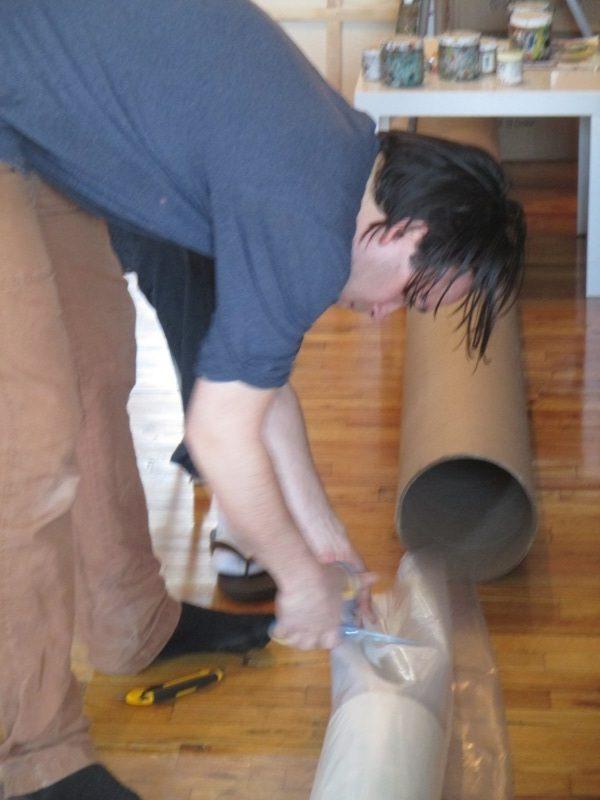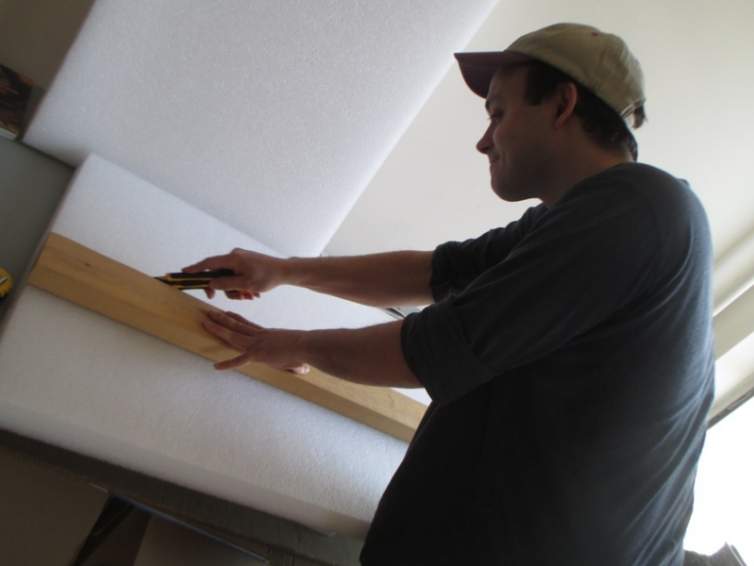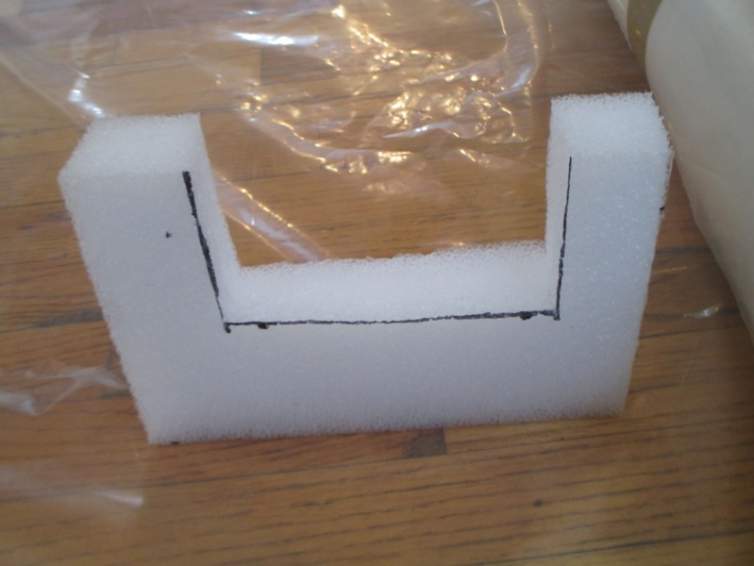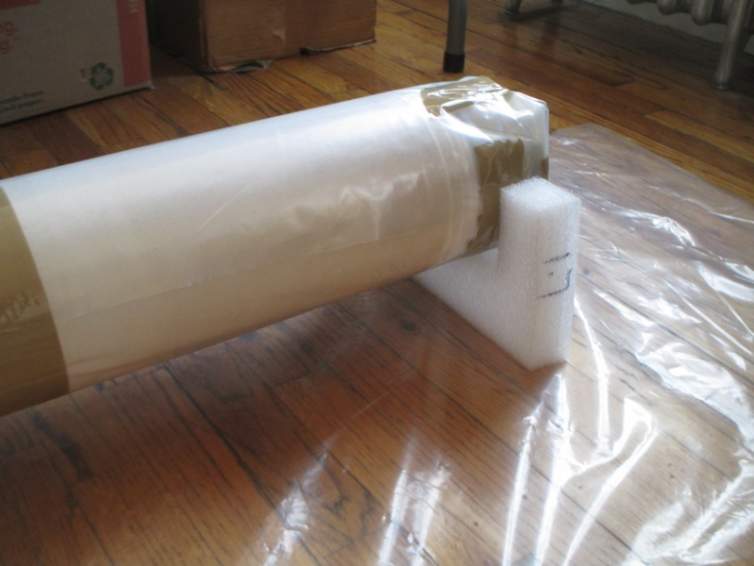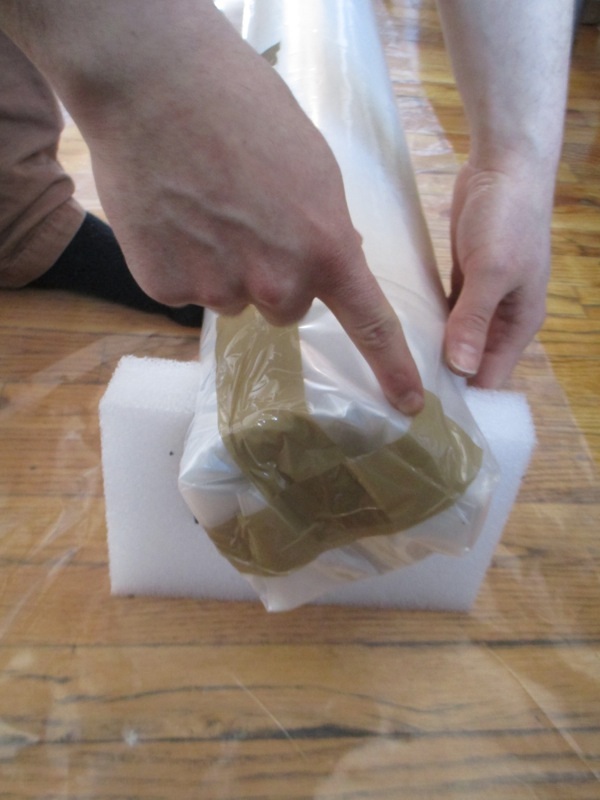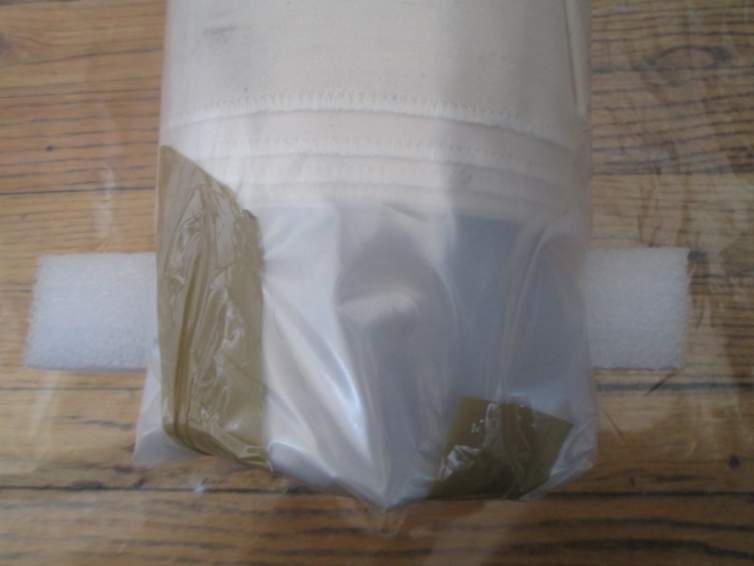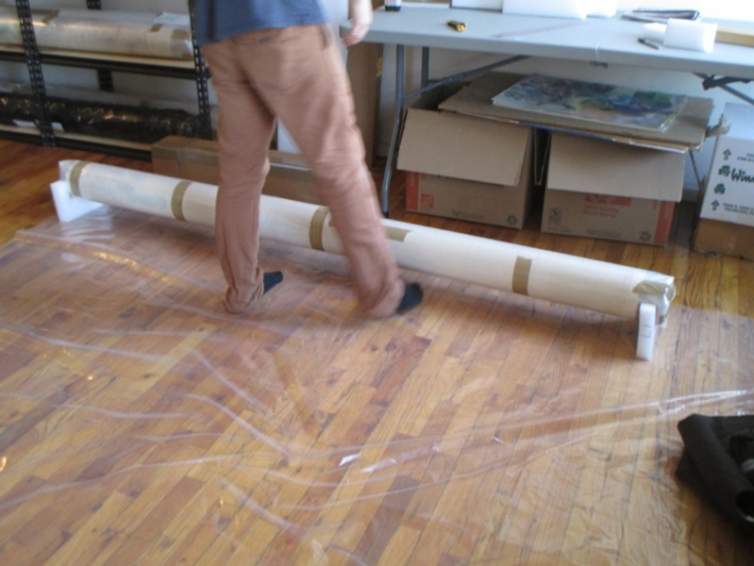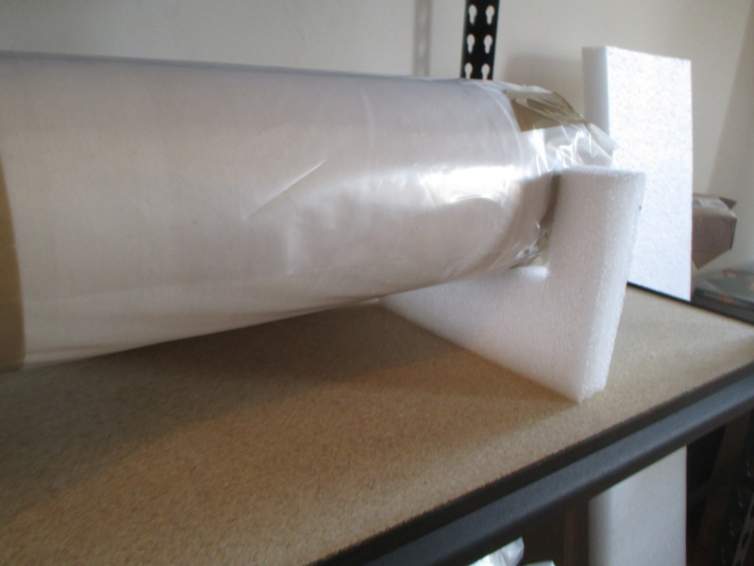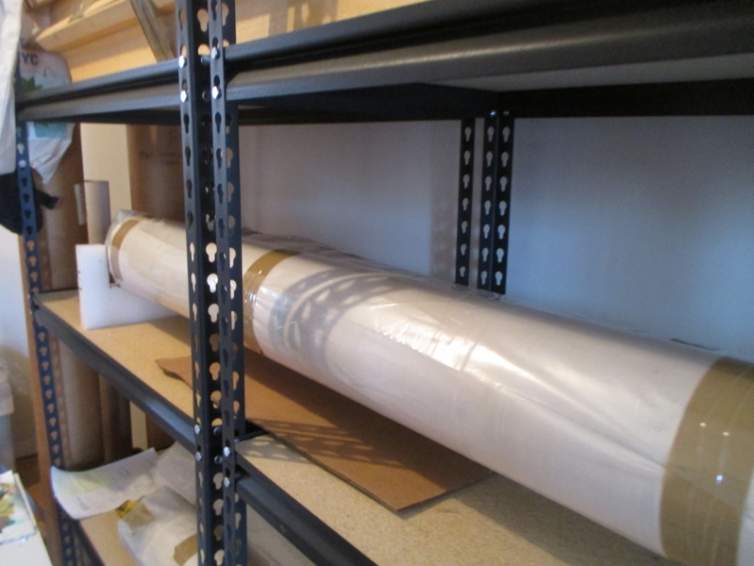 ---
Shelf for works in progress in the studio of Gladys Triana
Dedicating a shelf and boxes for works-in-progress is another strategy for maintaining an organized work space.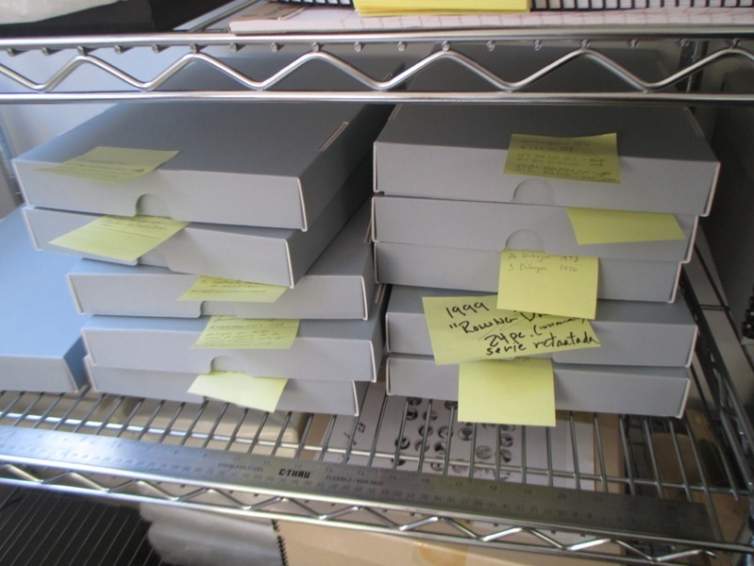 ---
Storing framed work without crates in the studio of Otto Neals
Shelving small and medium sized framed work between pieces of cardboard can be a practical solution to handling large quantities of framed works.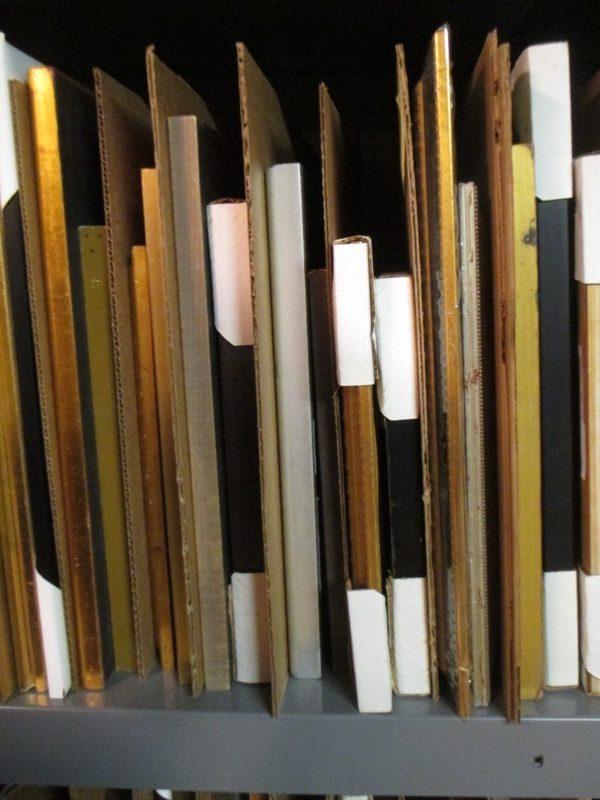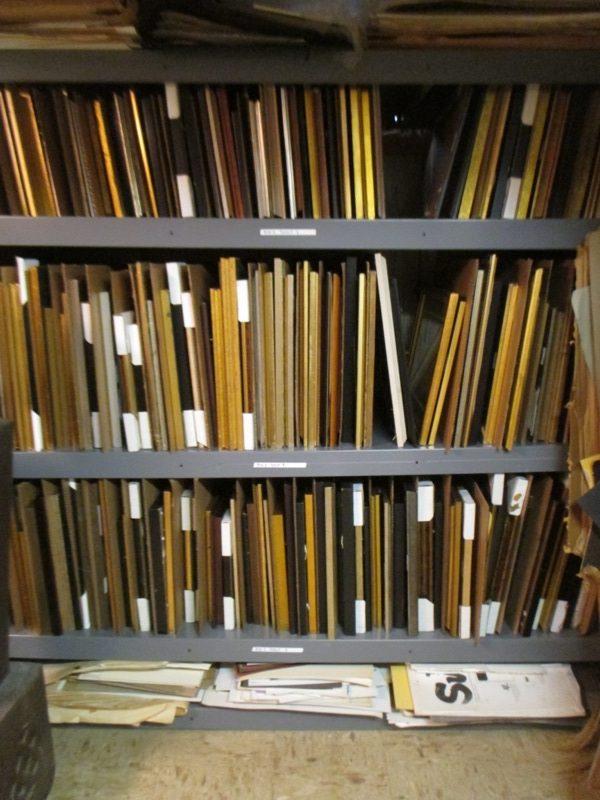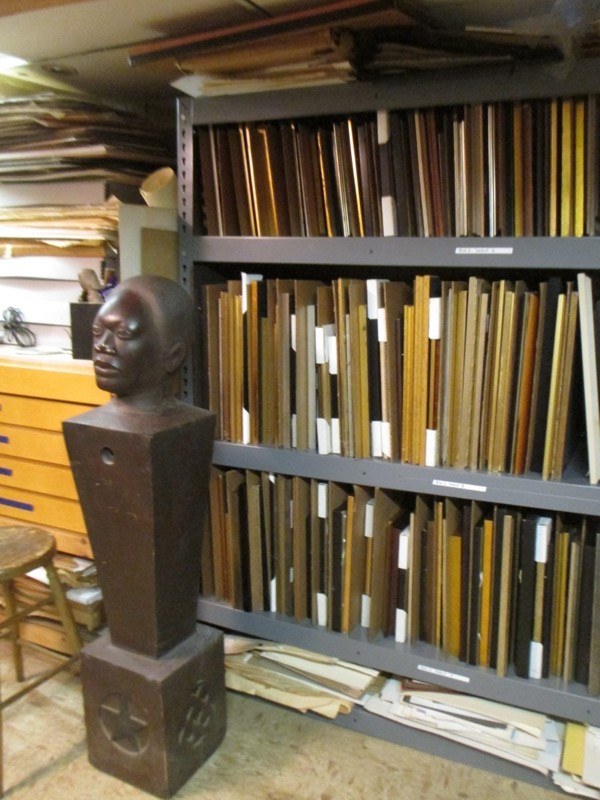 ---
Storing works on paper without flat files in the studio of Kazuko Miyamoto
Tubes can be an alternative to a flatfile for storing oversized works on paper such as sketches, posters and prints. Using archival boxes with labels organizes and protects flat and 2-dimensional works in progress.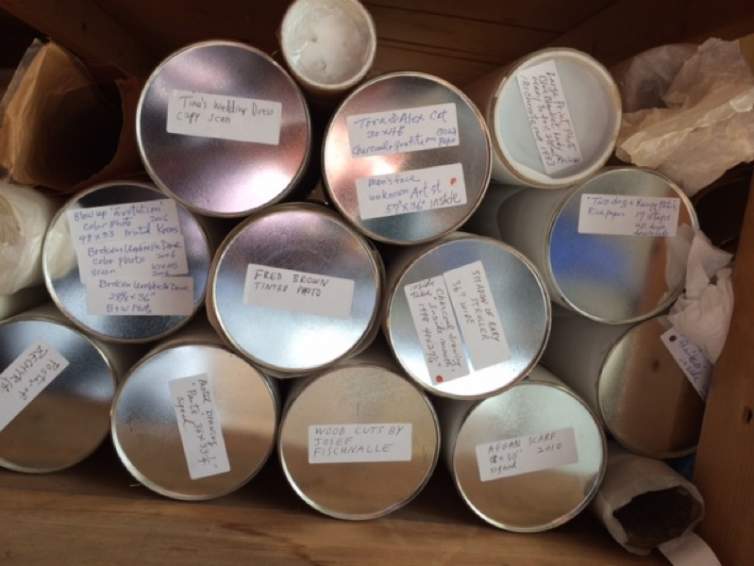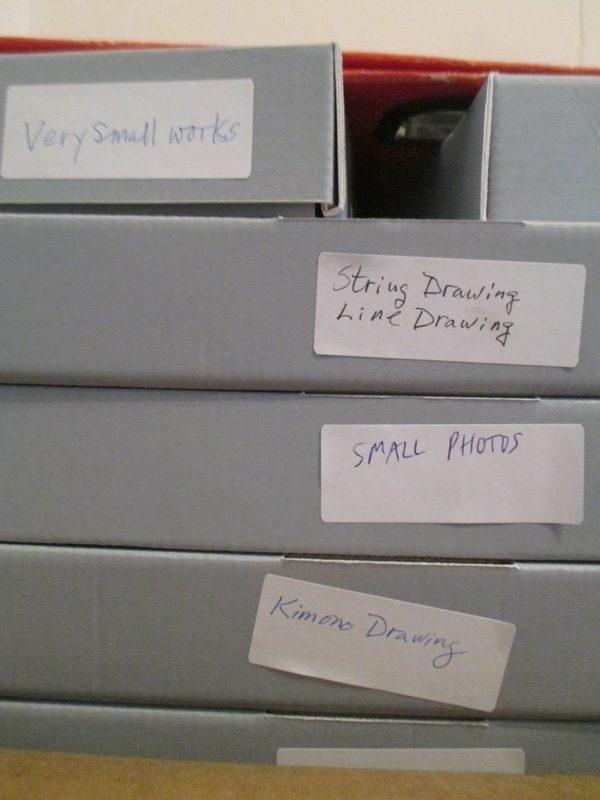 ---
Inventory labels and photographing work in the studio of Jaime Davidovich
Identify a section in your space for photo documentation. Attach an inventory label to storage cases such as archival boxes, flatfiles and portfolios.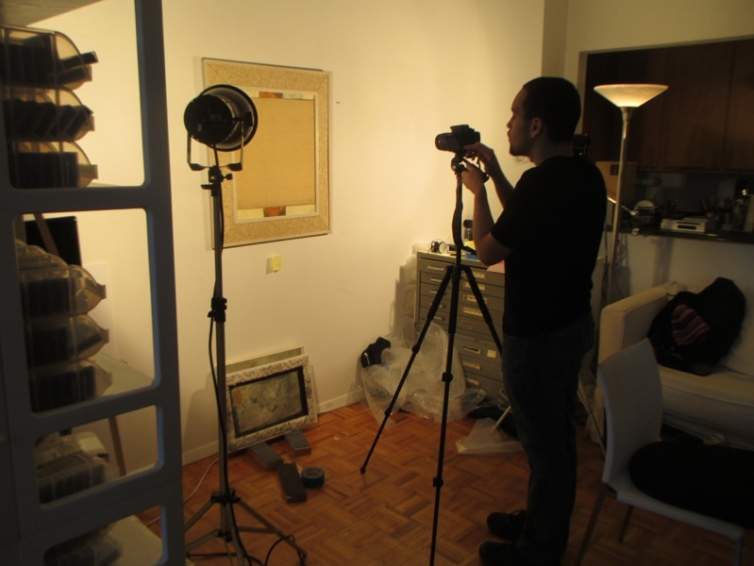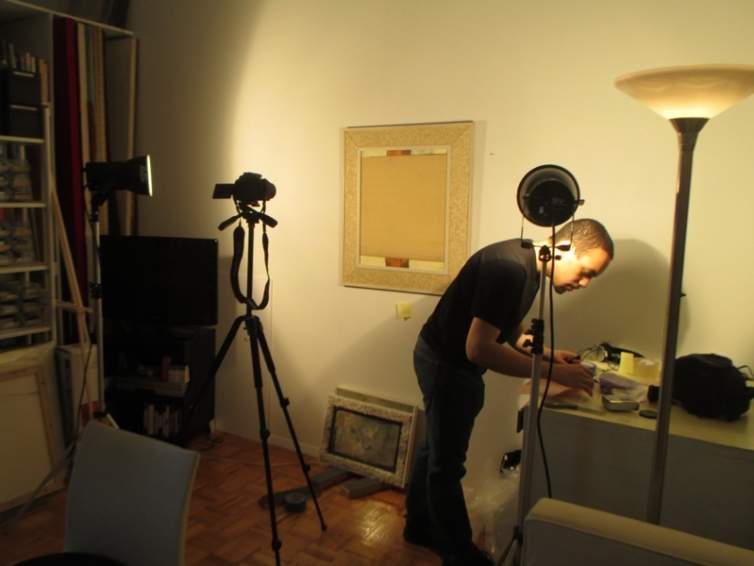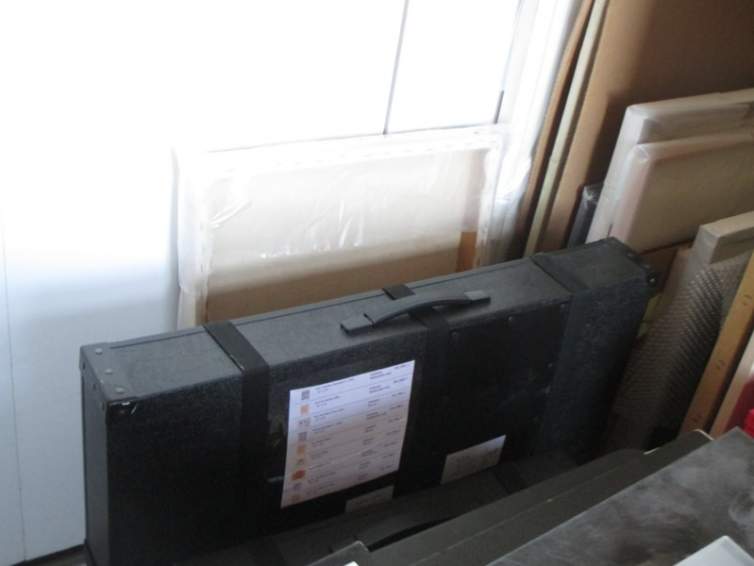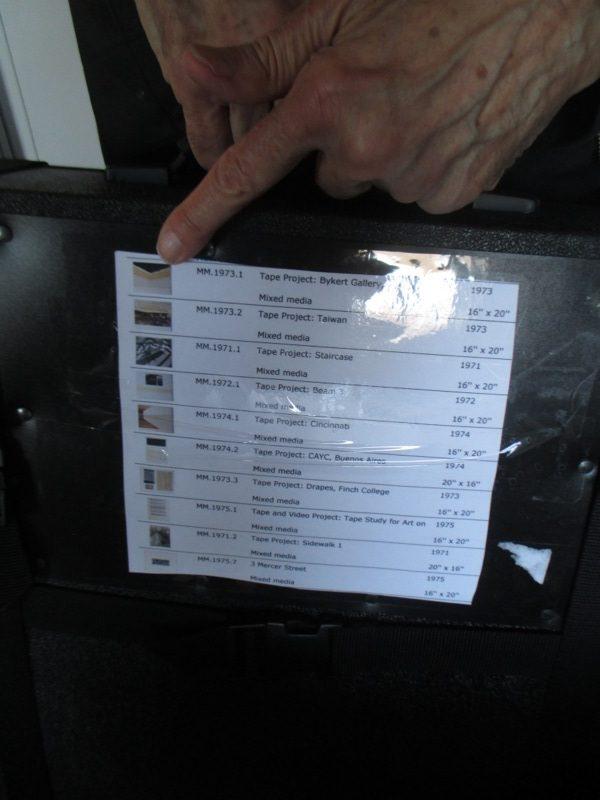 ---
Documenting work before storage in the studio of Arlan Huang
Documenting large-scale work with an iPhone before wrapping and storing can be a great tool to include in your condition reports.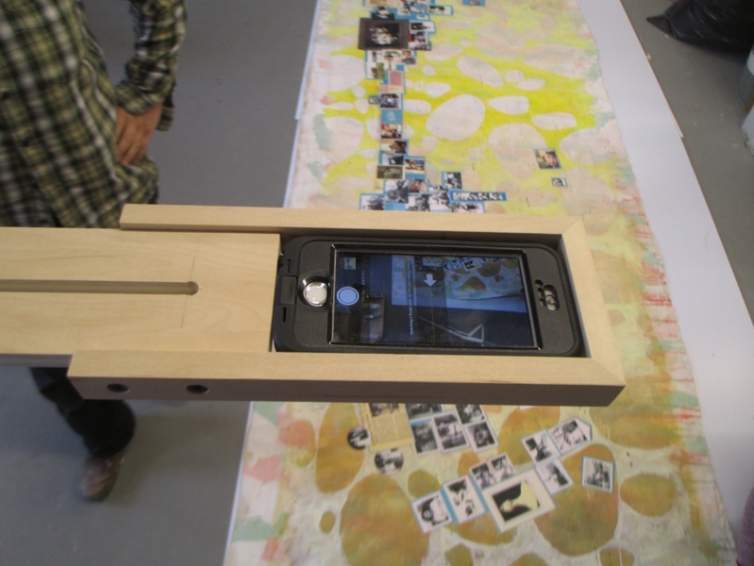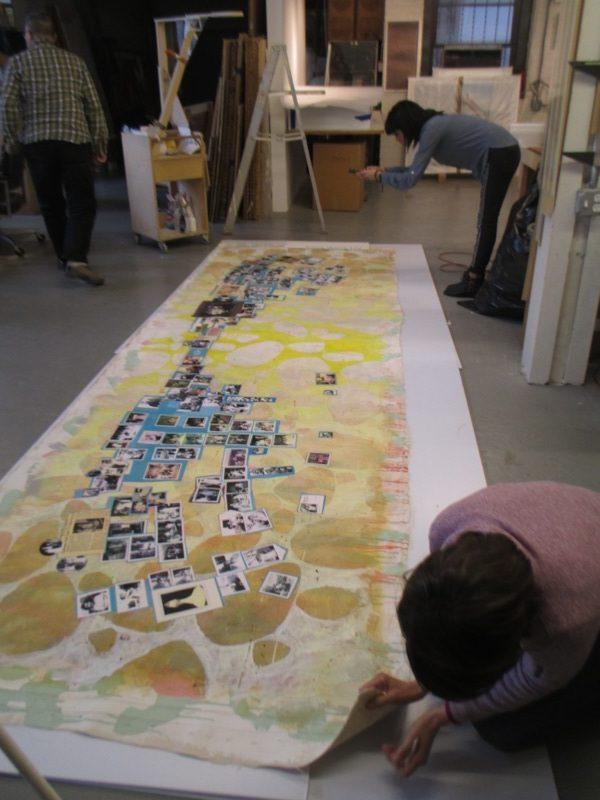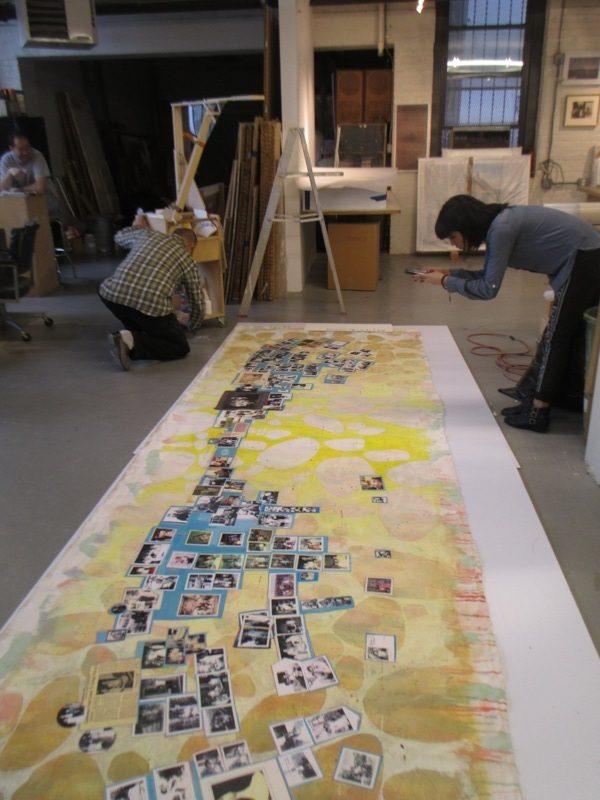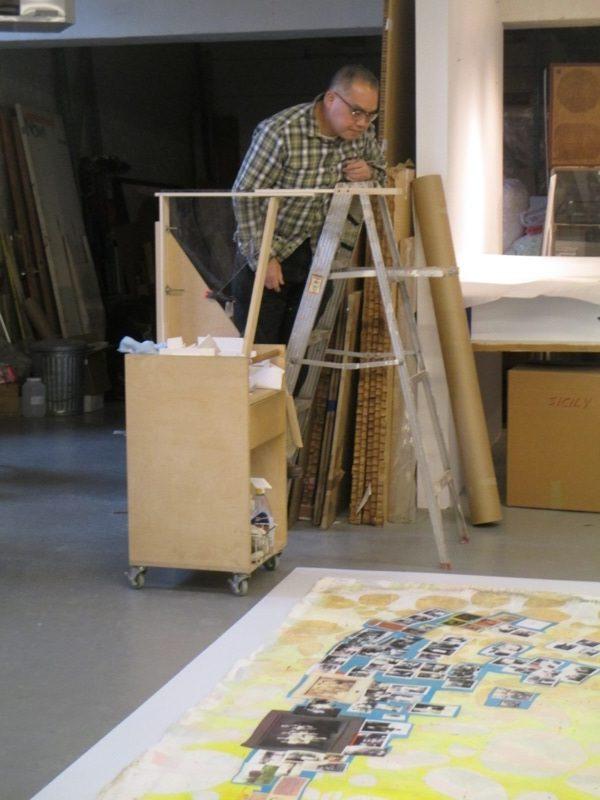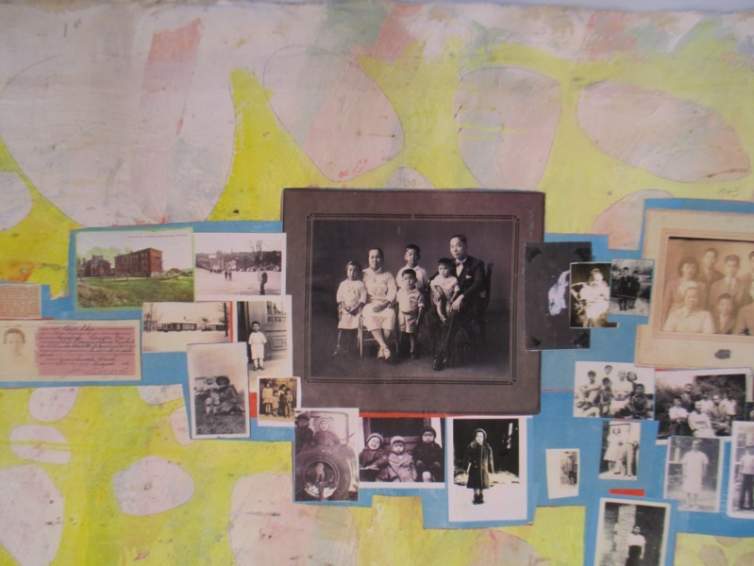 See other Journal entries filed under: