Seven Local Artists Will Join Joan Mitchell Center Residency on October 19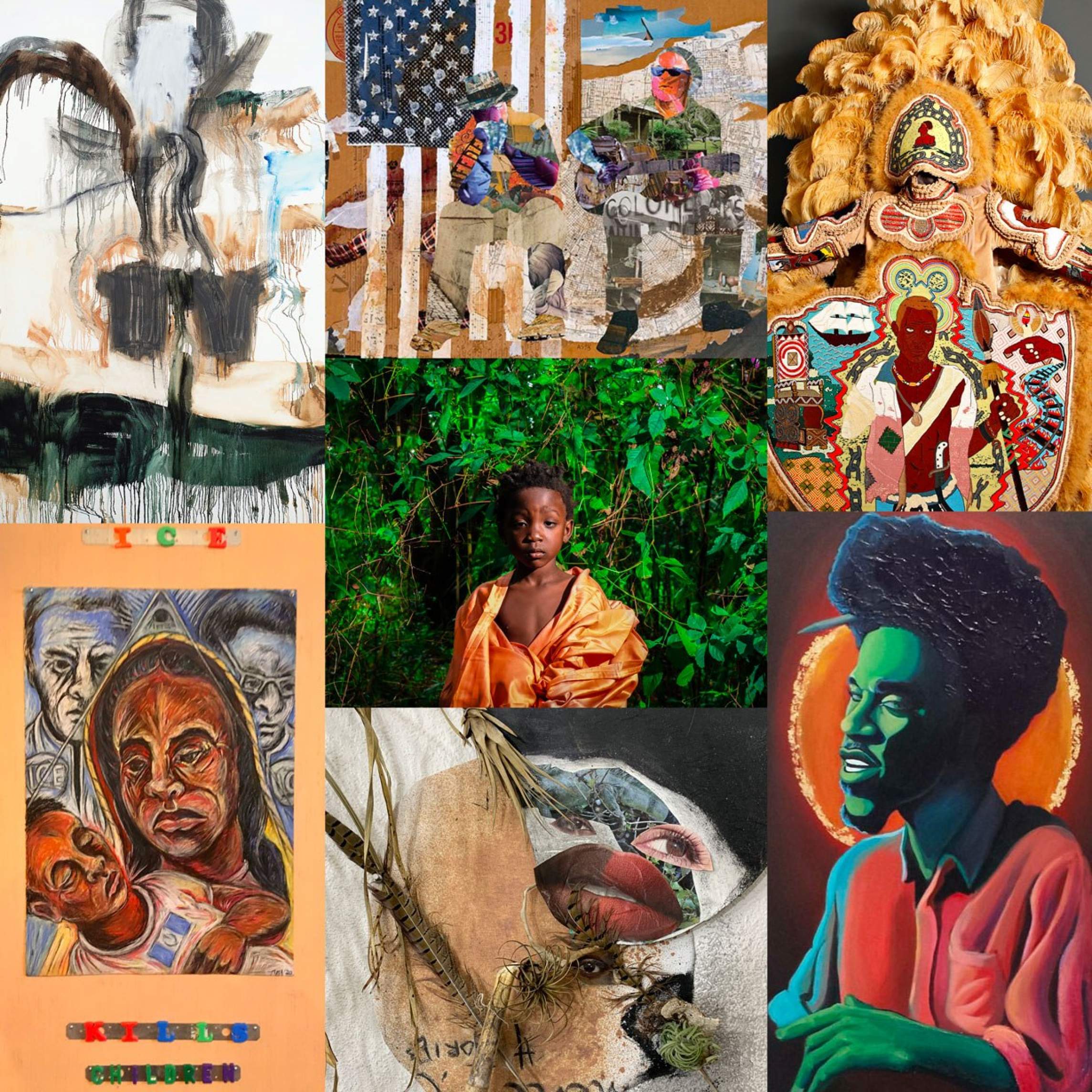 We are pleased to announce that seven artists have been selected to join the Artist-in-Residence program at the Joan Mitchell Center in New Orleans later this month. The group, which includes local artists Jourdan Barnes, kai barrow, Kara Crowley, Demond Melancon, Anastasia Pelias, Asante Salaam, and José Torres-Tama, will begin residency at the Center on October 19.
The artists were nominated by local arts professionals with a particular eye toward those with substantive artistic portfolios and either an expressed need for studio space for specific projects or a loss of opportunity as a result of the ongoing spread of COVID-19. As part of the program, the artists will receive individual studio space for up to four months, a weekly stipend of $150, chef-prepared box lunches throughout the week, and virtual professional development in the form of training, consultations, and group discussions with peers and leaders across the field.
As announced in August, the Artist-in-Residence program at the Joan Mitchell Center will focus exclusively on New Orleans-based artists for the remainder of 2020 and through 2021. The decision allows the Foundation to continue its commitment to support artists by offering essential resources, while also stemming the potential health risks of having artists travel to the Center's campus from across the U.S. The seven artists announced today join local artists Amanda Cassingham-Bardwell, AnnieLaurie Erickson, Cherice Harrison-Nelson, Daniela Leal, Deborah Luster, Kaori Maeyama, and Ruth Owens, who began their residencies in September.
Since August, the Center has converted a number of the living spaces typically used by visiting artists into private studios, which will be utilized by the new group of arrivals.

See other Journal entries filed under: