On Joan Mitchell's Sketchbooks and the Importance of Integrity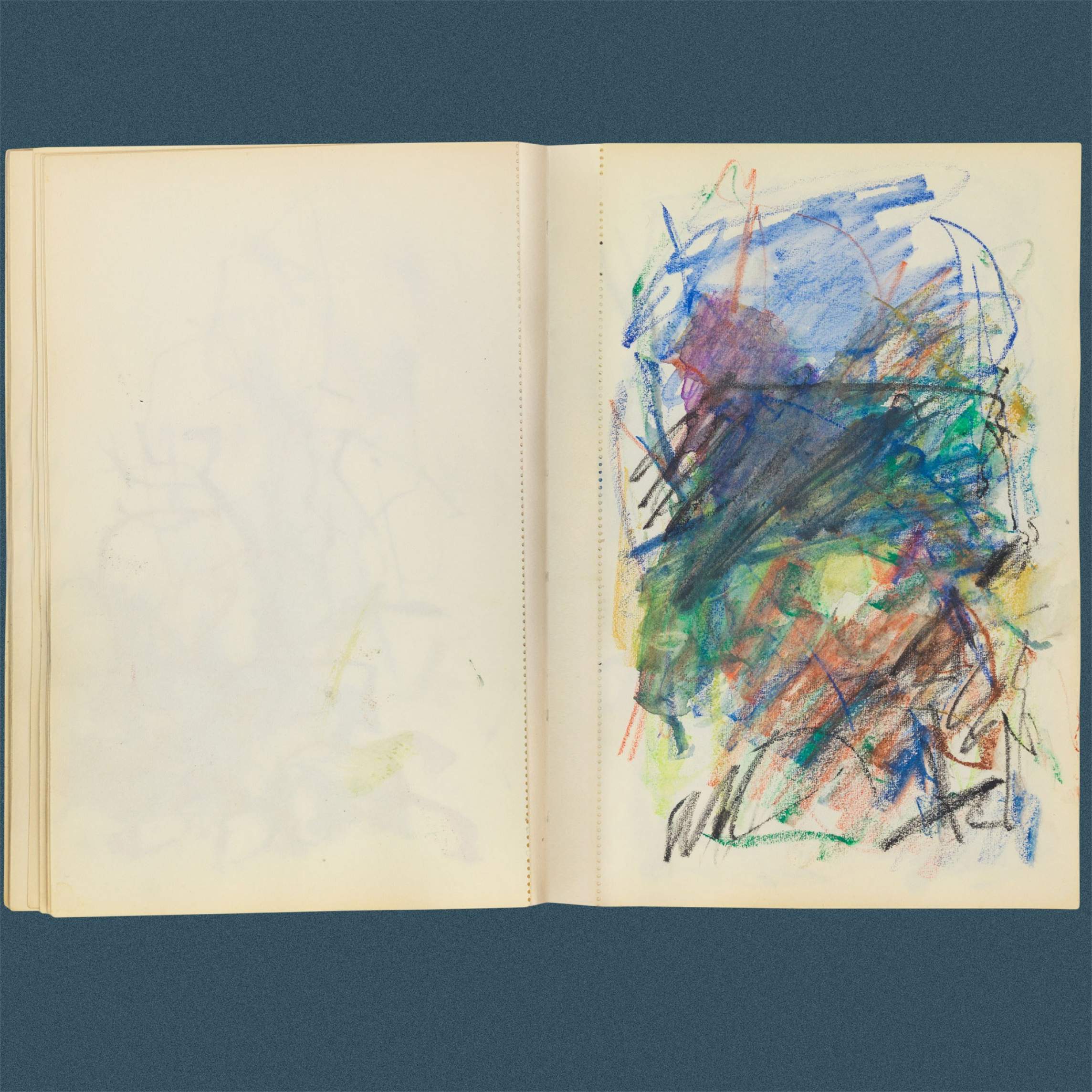 The Foundation's Legacy department has a wonderful and growing collection of primary and secondary source materials that document Joan Mitchell's life and work, and a particularly rich part of our archives are several of Joan Mitchell's sketchbooks. The Foundation is pleased to be presenting sketchbooks dating from Mitchell's student years through the end of her life this summer and fall in exhibitions at the Kunsthaus Bregenz, Austria and the Museum Ludwig, Germany.
We recognize that there are increasing opportunities for the public to see these important objects both as intact sketchbooks and also as individual sketches that have been removed from their context. As an artist-endowed foundation dedicated to Mitchell's legacy, we decided it was an important time for us to share our position regarding her sketchbooks. It is our hope that this will impact the field, and influence collectors and exhibitors of artists' sketchbooks, and even those with Mitchell's sketchbooks, to treat them with integrity.
It is the Foundation's policy that any sketchbook physically intact at the time of Mitchell's death should remain so in perpetuity. We believe that the physical dismantling of sketchbooks for exhibition and/or commercial purposes is in direct conflict with professional ethics and best practices, and a violation of the artist's intent. As advocates for an informed, scholarly understanding of Joan Mitchell's work, we feel that respect for the artist's intention is fundamental to the respectful stewardship of her legacy.
The importance of sketchbooks to scholars is inextricably linked to their physical integrity, and removing individual drawings from their original context is never appropriate. The integrity and historical importance of Mitchell's sketchbooks in relation to her oeuvre should not be compromised for exhibition purposes or financial gain.
See other Journal entries filed under: