Kemi Ilesanmi and Juan Sánchez Join the Board of Directors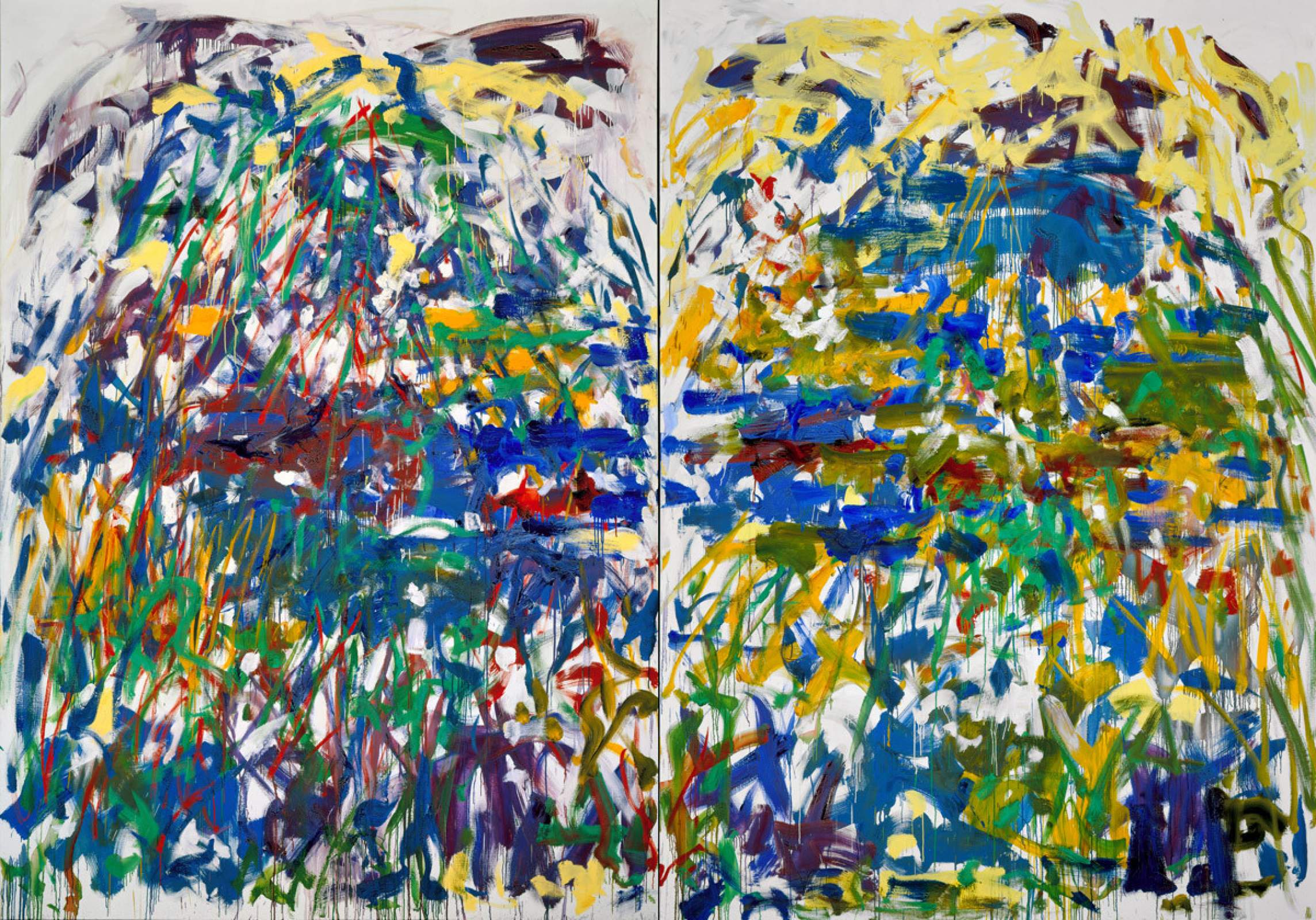 The Joan Mitchell Foundation is pleased to announce that arts administrator and curator Kemi Ilesanmi and artist Juan Sánchez have been appointed to our Board of Directors. The Foundation advances the work of living artists through grants, residencies, partnerships, and access to professional services. To ensure that this work is guided as best as possible by the needs of artists, the Foundation requires that one third of our Board be working artists in addition to members from other fields. Sánchez joins artists and current Board members Tomie Arai, Ronald Bechet, Yolanda Shashaty, and Jean Shin. Likewise, Ilesanmi brings her experiences working with artists–as a curator, grants administrator, and the Executive Director of arts presenter The Laundromat Project–to the Foundation's work.


Kemi Ilesanmi (photo by Akiva Steinmetz-Silber) and Juan Sánchez (photo by George Malave)
---
"We are deeply committed to ensuring that our Board represents the perspectives of the many different communities we serve, and are thrilled to have Kemi and Juan bring their passion and experience to the Foundation," said Michele Tortorelli, President and Board Chair of the Joan Mitchell Foundation. "For the last 25 years, we've worked to further Joan Mitchell's legacy, identifying important opportunities and creative ways to engage with and support living artists of all ages. We are fortunate to have such a creative and committed Board of Directors to help steer our activities."
Kemi Ilesanmi is the Executive Director of The Laundromat Project, which brings art, artists, and arts programming into everyday spaces, to amplify the creativity that already exists within communities. With nearly two decades experience in the cultural arena, she is inspired by the immense possibilities for joy and justice at the intersection of arts and community. Prior to joining The LP, she was Director of Grants and Services at Creative Capital Foundation where she supported American artists making adventurous new work. From 1998-2004, she was Visual Arts Curator at the Walker Art Center in Minneapolis. While there, Kemi organized several exhibitions, including The Squared Circle: Boxing in Contemporary Art, and ran the visual arts residency program. In 2015, she was appointed by the Mayor of New York City to the Cultural Affairs Advisory Commission, and in 2017, she was honored by The Metropolitan Museum of Art's Multicultural Audience Development Initiative. She also serves on the boards of EmcArts and NOCD-NY. She is a graduate of Smith College, New York University, and Coro Leadership New York.
Painter, photographer, printmaker, and video artist Juan Sánchez was born to immigrant working-class Puerto Rican parents in Brooklyn, New York. He is part of a generation of artists–such as Coco Fusco, Guillermo Gómez-Peña, Pepón Osorio, and Papo Colo–who in the 1980s and '90s explored questions of ethnic, racial, and national identity in their work. Among numerous group exhibitions in national and international gallery and museum venues, Sánchez had solo exhibitions at BRIC Arts/Media House, P.S.1/MoMA Contemporary Art Center, El Museo del Barrio, Exit Art, Bronx Museum of the Arts, the 5th Havana Biennale, and El Museo de Historia, Antropologia y Arte, Universidad de Puerto Rico. Among several permanent collections, his art is in the Metropolitan Museum of Art, Whitney Museum of American Art, Museum of Modern Art, El Museo del Barrio, and The Smithsonian Museum of American Art. Sánchez has been awarded grants and fellowships from the John Simon Guggenheim Foundation, the Joan Mitchell Foundation, New York Foundation for the Arts, the Pollock-Krasner Foundation, and the National Endowment for the Arts. Sánchez earned a BFA from The Cooper Union School of Art and a MFA from the Mason Gross School of the Arts of Rutgers University. He is Professor of Art at Hunter College in New York City.
Members of the Foundation's Board of Directors serve three year terms, with a maximum of two consecutive terms. In addition to Kemi Ilesanmi and Juan Sánchez, current members of the Board are:
Michele Tortorelli, President
Ronald Bechet, Vice-President
Sandy S. Lee, Treasurer
Jean Shin, Secretary
Alejandro Anreus, Ph.D.
Tomie Arai
Theodore S. Berger
Yolanda Shashaty
Linda Usdin, Dr. PH.
Additionally the Board has four Emeritus members: Dan Bergman, Board President Emeritus; John Koos, Director Emeritus; Tyrone Mitchell, Director Emeritus; and Carolyn Somers, Founding Member & Executive Director Emeritus. All were appointed to Emeritus status in recognition of their many years of service and commitment to the Foundation.

Learn more about our Board of Directors here.
Download the full press release (PDF).

See other Journal entries filed under: