In the Studio: Jessica Lagunas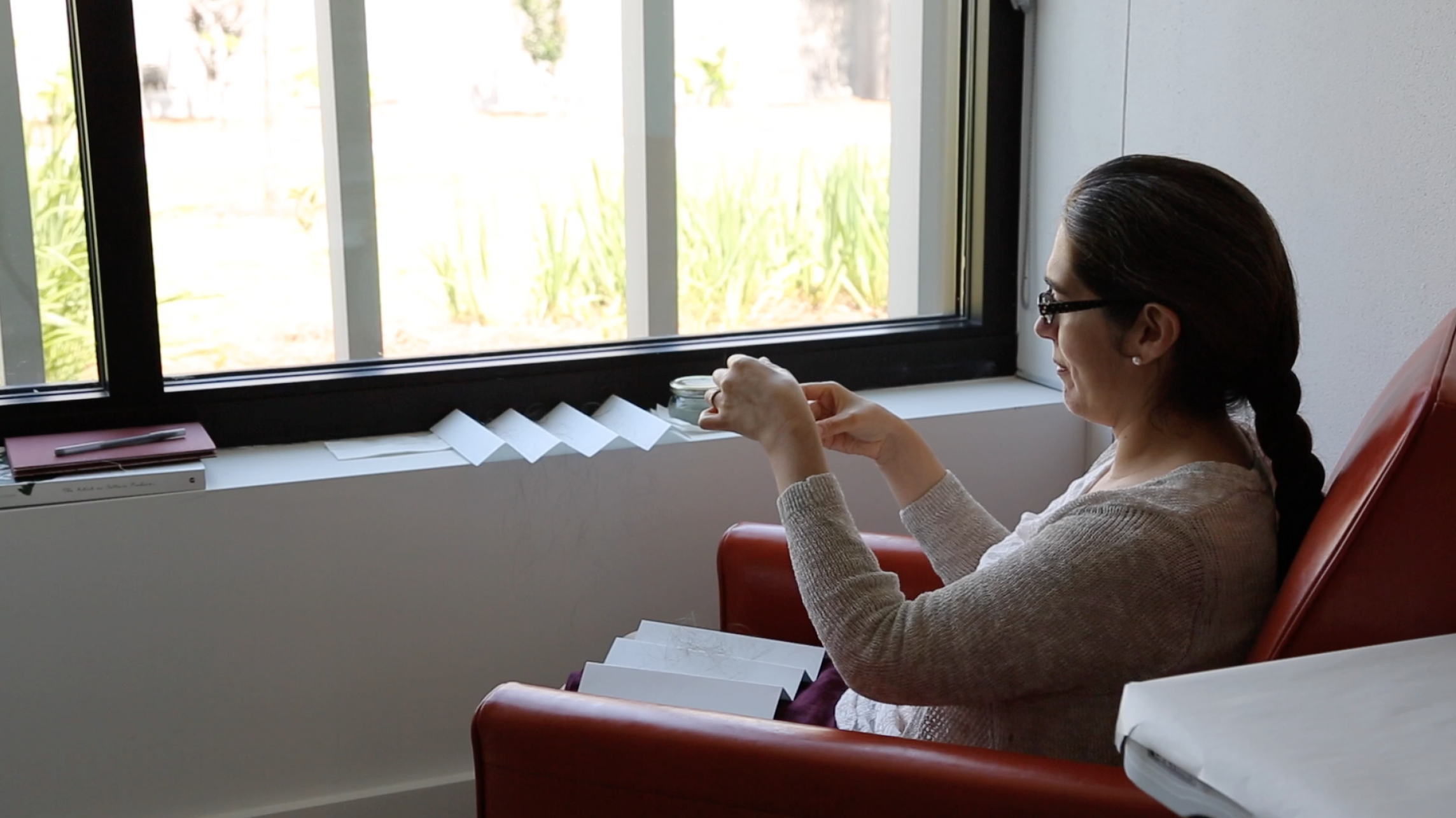 "I grew up in Guatemala and that really influenced me a lot in my practice. There's a strong textile tradition there that I am drawn to. But I wanted to make it very personal—like, how can I use this ancient tradition, but in my art practice? I was thinking one day, what if I can do it with hair instead of thread?"
We sat down with artist Jessica Lagunas in April 2018 while she was an Artist-in-Residence at the Joan Mitchell Center to hear about her latest textile art project: creating a weaving with donated strands of hair from people who visited her studio during the residency.

See other Journal entries filed under:
Explore More Journal Entries