In the Studio: Daniela Leal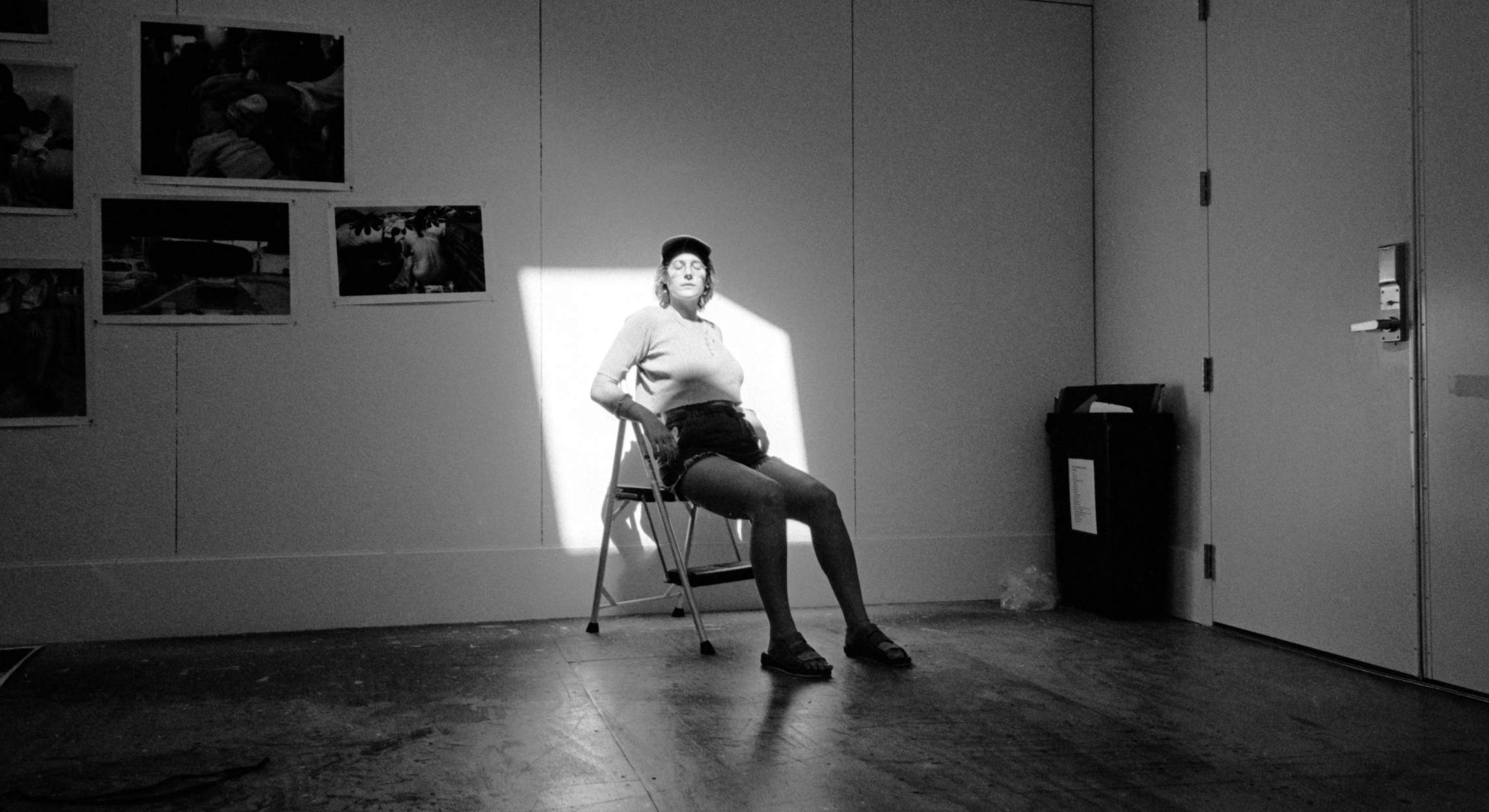 Daniela Leal is a New Orleans-based artist who was an Artist-in-Residence at the Joan Mitchell Center in Fall/Winter 2020. Dave Greber, Digital Media Lab Assistant at the Joan Mitchell Center, interviewed her about her work and residency experience in May 2021. The following is an edited transcript of their conversation.
---
I am a photographer, but I like to say I'm an artist working primarily in photography, because I don't want to be limited or pigeonholed into just doing what most people maybe think of when they think of photography.

My practice for the most part is a day-to-day habit: when I develop my photos and go to edit, that's where most of my work comes into play, and where most of the exciting and creative stuff happens. For the most part, I have a camera with me everywhere I go, and I like to dial in onto one specific person or group or thing that's happening, and then just shoot intuitively...less so thematically, but more so the experience of a particular person. For example, my family is a big subject of mine. I have an ongoing project with my sister, and her experience advocating for herself to play Latinx roles in film and television. And while this is an evergrowing experience, I think it will ultimately reveal some larger than life ideas that a lot of different people can digest.
I don't think too much about what it is I'm taking a photo of in the moment, because it's less about one particular image and more about a bunch of images and what I can do or say with all those images, whether it's suggested or a transparent experience.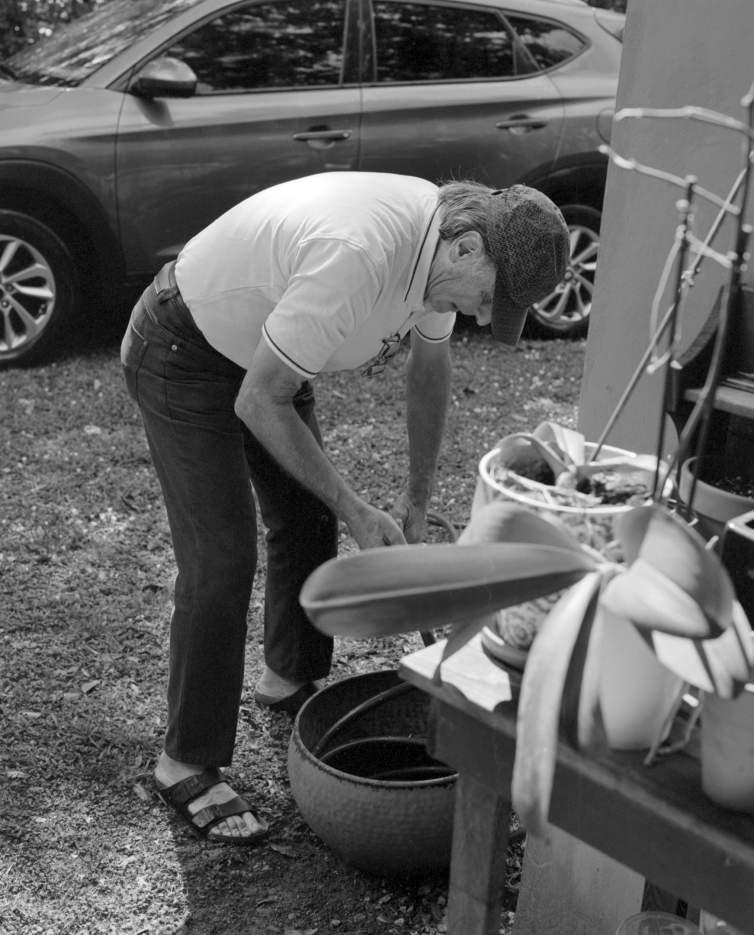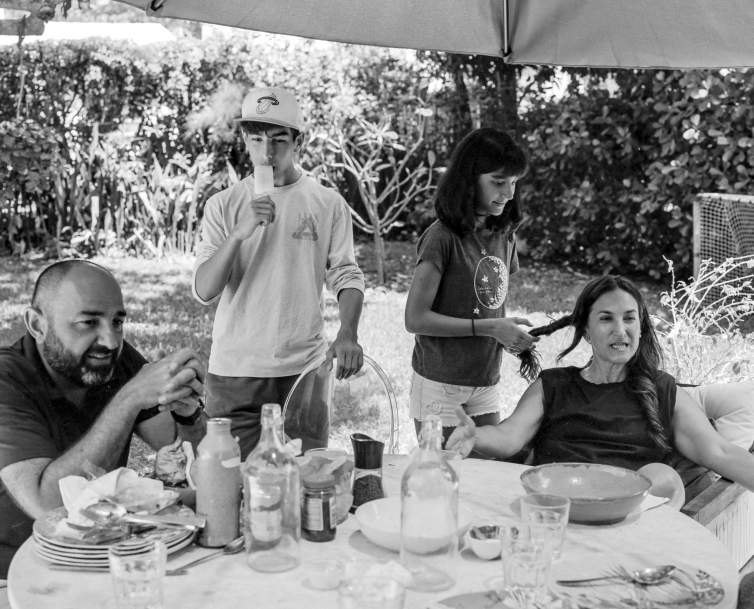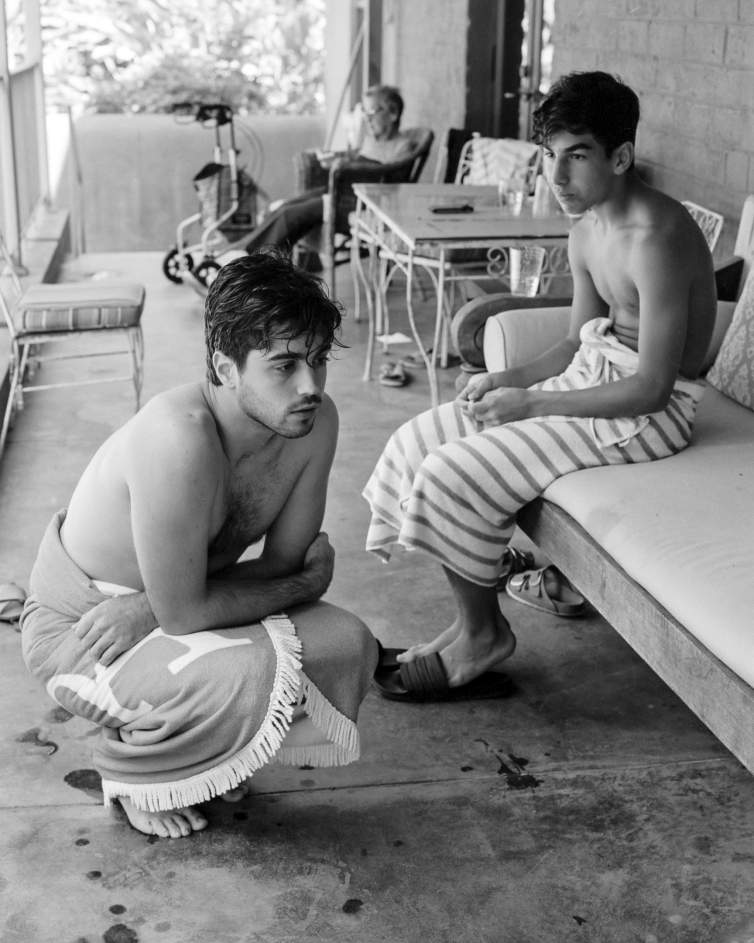 Between taking a documentary approach or an interventionist approach, I think I'm in the middle. I'm trying to learn how to maybe be more directive with what I want to photograph. People around me know that, at any given moment, I could tell them to just stop in their tracks and that I'm going to photograph them. And they're privy to that situation and they are more than happy to comply, and if I want them to move a certain way, or whatever. I'm trying to learn to be more explicit with what it is that I want when I see those photos happening, because I often get insecure and I don't want to waste people's time. We're just having a day and I don't want this moment to ruin any vibes that are maybe happening. So, I often just don't intervene. And that's the same way I feel when I see people on the street who I really want to photograph, which is not typically something I do, but I often end up wishing that I had taken a photo that I never took because of the same reasons.
That's slowly been happening in my work with my sister that I'm starting to prioritize a little more. I still would consider it a documentary kind of project mostly, because it's rooted in her experience and her life. To explain a bit about that project, the aim is to demystify the evidence of Latina stereotypes through the lens of a "white passing" actor, my sister. Ceci's success picked up only after her agent advised to "dye her hair darker" for auditions. So I'm reimagining character descriptions with Ceci, creating a visual spectrum of cinematic portraits beginning with caricature and moving towards realistic documentation. I want viewers to challenge and redesign their own perceptions of the Latin woman, and to think about skin tone and its effect on identity and acceptance. The photos are going to be more classically documentary, in addition to staged and recreated— images that could be real. So, it's an example of this more intentional, interventionist mode of working.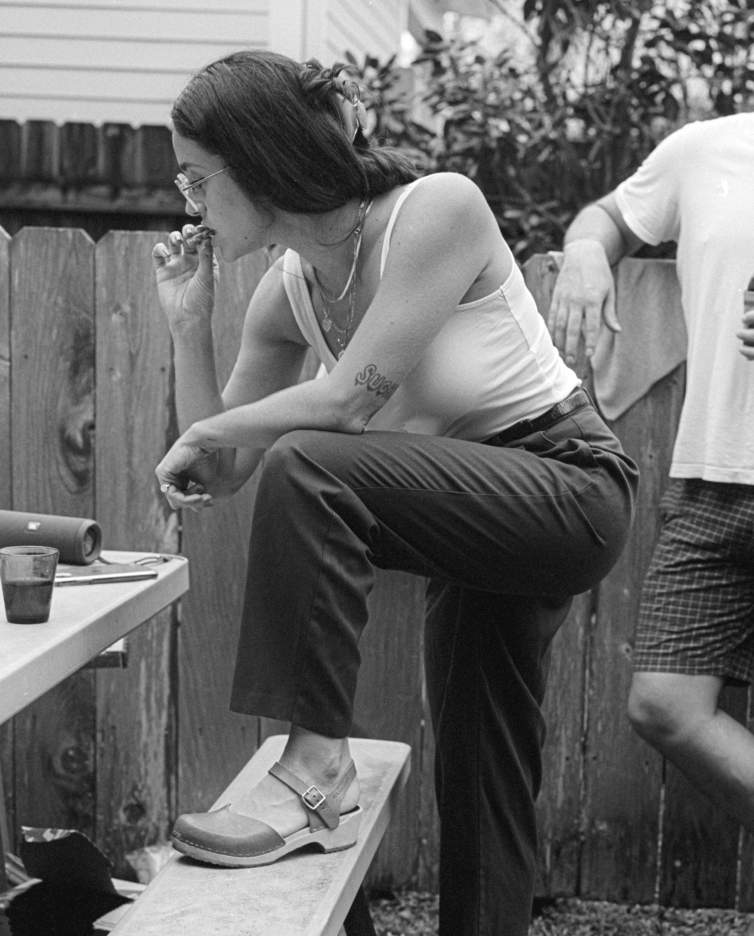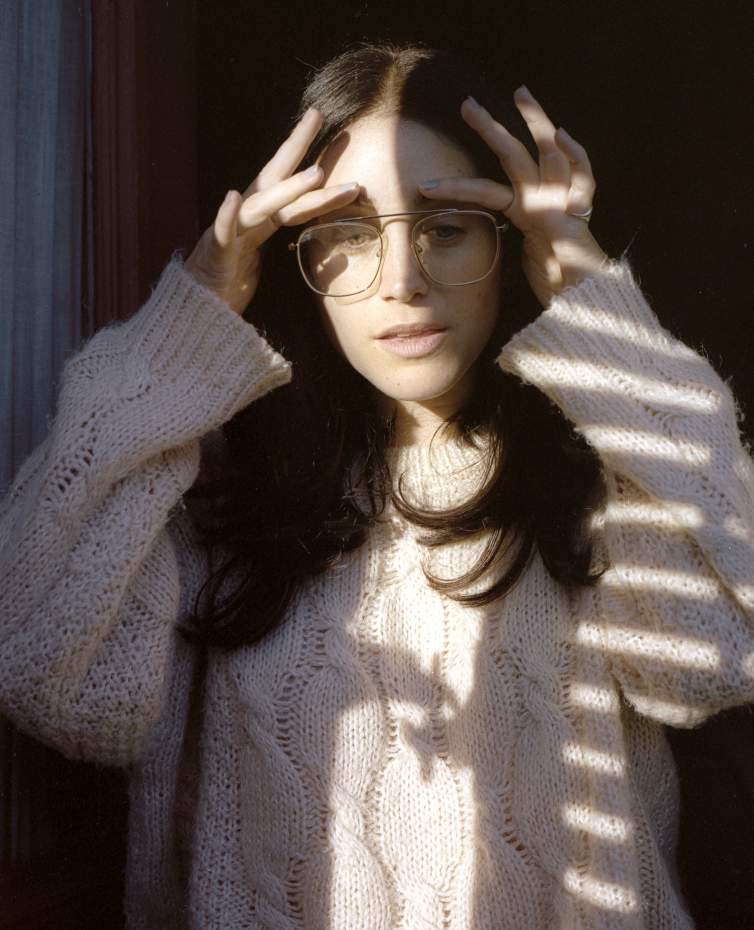 I used to call myself a portrait photographer. I think the labeling in photography can be so limiting in a lot of ways. For a long time, I was saying, "I shoot contextual portraits," which is ultimately just a scene. By a scene, I mean it's more than just the person in the photo, all the details are important and what else is happening. And so I guess in that way, my work is cinematic to some extent, where you're not just putting a person in front of [a backdrop]... I don't shoot in a studio. That doesn't appeal to me so much. I have to be out and about and in life to make photos.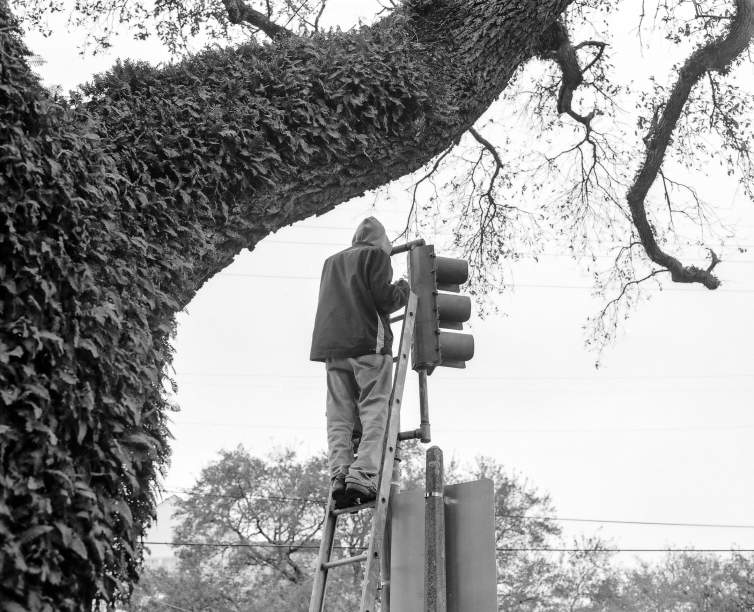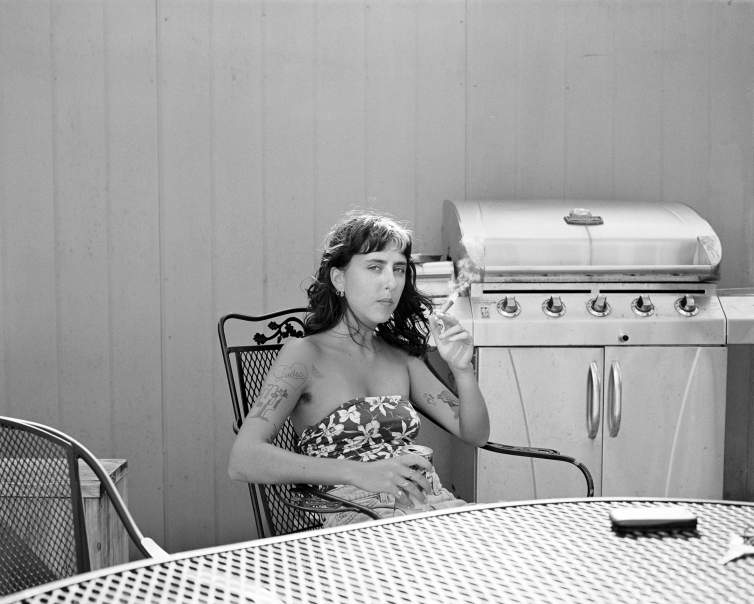 I'm still coming out of this pandemic paralysis...It's funny, so many photographers took this experience, took COVID, and decided to continue to take photographs and make work. To be honest, I had no interest whatsoever in photographing anything that had even a little bit to do with COVID. I had no interest in taking portraits of people with masks on. It was sad to me, and in my opinion, there was no way of taking photos without this huge COVID lens just being ever-present in it. I don't think it was possible. It took me a while, but I had to force myself to rethink what I was doing and just resign myself to the fact that this isn't my time to take photos. This is the time to now think about how I want to move forward.
And I think what was interesting about being at the Joan Mitchell Center is that I almost felt this paralysis was even worse, because I felt this expectation to be making work, and using my time, and using the resources that I had there. But I was just so unmotivated to do that. I don't make photos in a studio. While I'm in a studio, I do a lot of thinking and organizing and research and scanning and the backend part of photography. But I wasn't actually making new images, per se.
So, in that way, the pandemic forced me to do that back-end work, to look at everything I've done up until now. Because I have a young practice, I don't have an extensive body of work, or several bodies of work. I have a handful. And I just looked back at things that I had done maybe pretty quickly, or just to get it out. And I approached it with a new lens, and I was able to revisit some projects that I'm now really working at today. So, it informed a lot of the work I'm doing right now, where I'm just approaching things a little bit differently. And I would definitely say that's because of the pandemic, because I probably would have just continued to shoot as I have, and not spent a lot of time on the back-end thinking about things because that's how I am.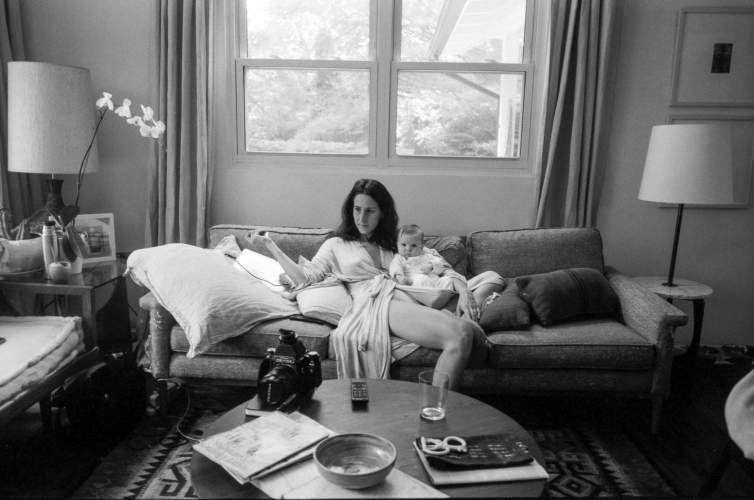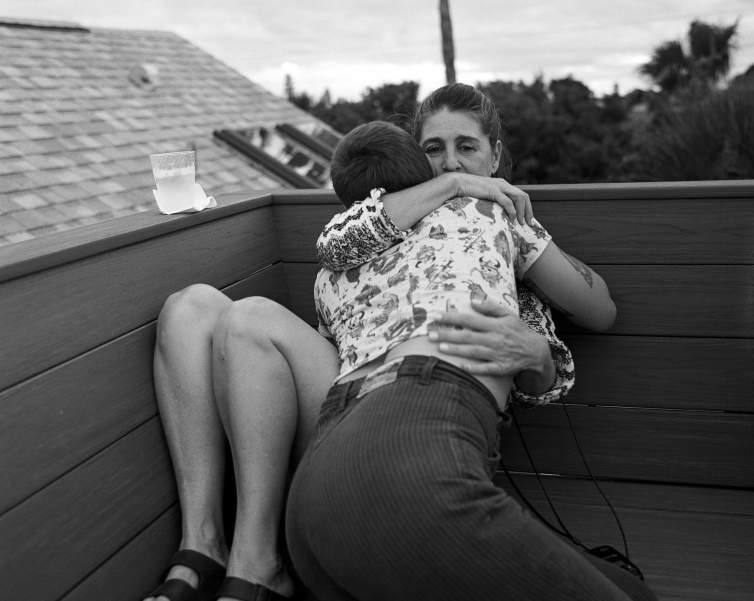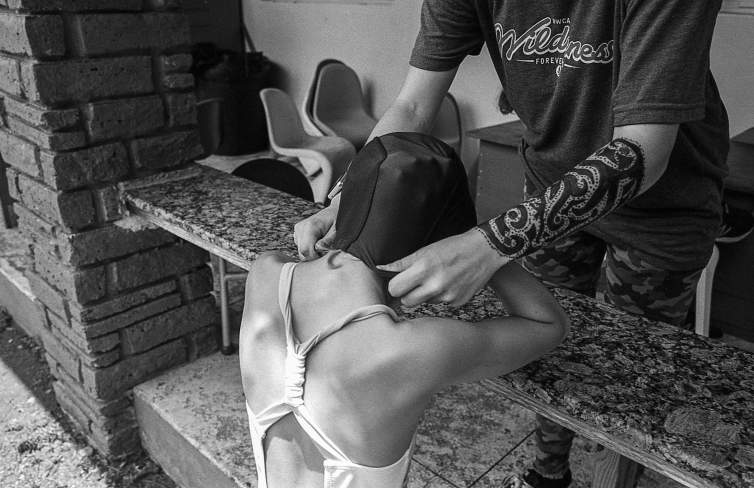 Getting that time and space to think was what I was really the most excited for when I got the Joan Mitchell residency. But COVID ended up being the actual thing that gave me that. It's like I'm always chasing time and money. And weirdly, I got that with COVID... It's like unlearning my life because it's totally against my personality. So, it was really hard and felt really wrong. I was just beating myself up for not making anything, and not doing anything. And then I had to constantly remind myself that I don't need to be pumping out photos to make something meaningful.
Now that the pandemic is subsiding a little bit, and I'm continuing on this project with my sister and starting to put together a portfolio of that, and pitch it out to publications, and actually get the word out there in a way that I've never really done before. So, that's exciting. I'm finally putting some older projects to rest, and thinking about some other really different approaches to new work. Food and my body are two things I have always thought about alongside my work but never tied them in, so I'm starting to think about how to get the ideas out of my head and into something physical.

---
See other Journal entries filed under:
Explore More Journal Entries