In the Studio: Awilda Sterling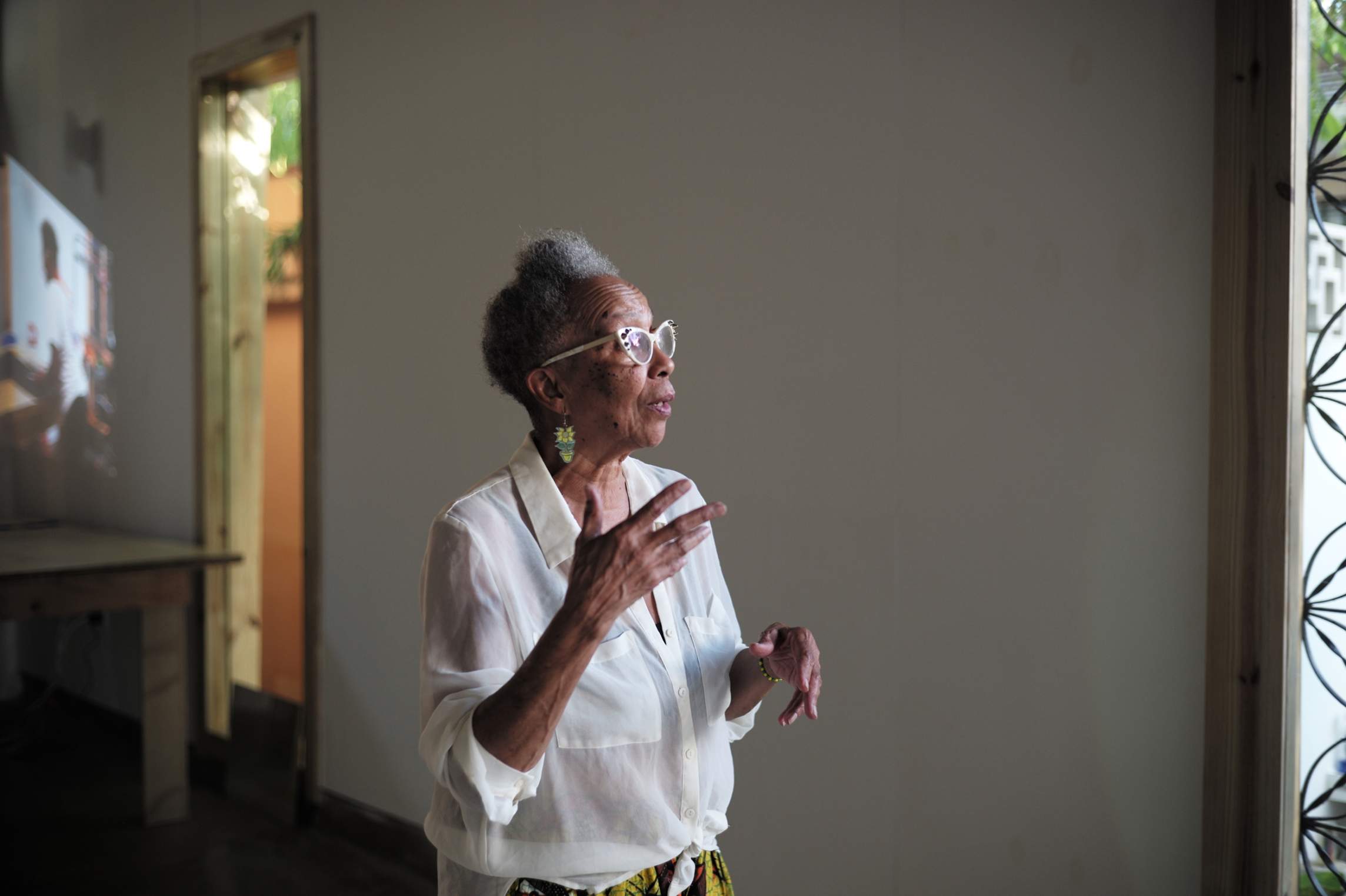 Awilda Sterling is a multidisciplinary Puerto Rican artist and 2022 Joan Mitchell Fellow. We interviewed her about her work and creative practice in March 2023. The following is an edited transcript of that conversation.
---
I work with site-specific installations, and I choreograph my body around and inside the space. I was trained as a painter at the University of Puerto Rico, in the sixties. I earned my MFA degree from Pratt Institute, where I was from 1977 to 1979.

There were so many evolutions and artistic eruptions in the seventies. New York was full of many impulses and ideas, and it was a time when performance art was starting to spring up. All the explorations that were happening around the city—different themes, integrating different genres, different techniques like body painting, music, architecture—I was like a sponge soaking that up. In addition to my painting, I started practicing contemporary dance and experimental dance when I was in New York.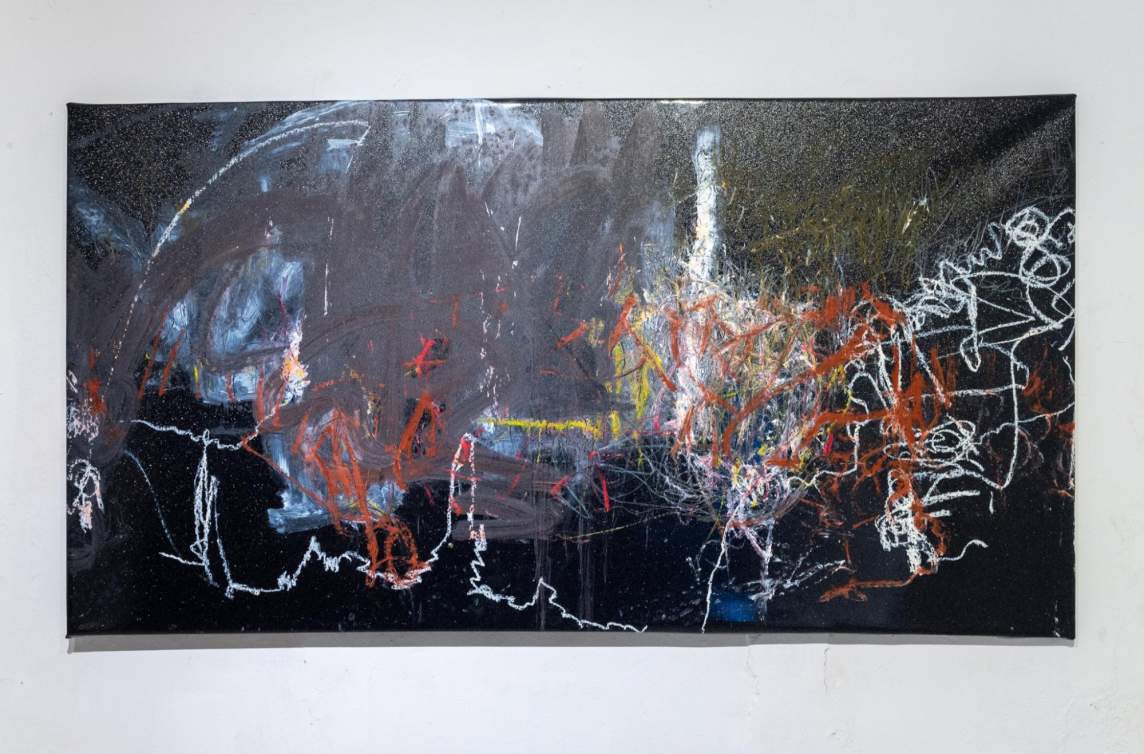 As I was growing up, my family was in a way a transdisciplinary family. It was a huge family and everybody had his own or her own way of thinking about the family, and thinking about how to live life. We were very curious, when it came to music, food, sewing, different trades and vocations. So it was a world of differences and interconnections at the same time. I think that's what led me to really be aware of my surroundings in every sense.
When I finished my MFA and went back to Puerto Rico, I started doing experimentation. But it was very difficult for the audiences in Puerto Rico, because Puerto Rico is still a very conservative country. And women, especially Black women in the arts were not very well received. I was rare, you could say. But I didn't feel that I was either rejected nor embraced. I just kept doing my thing. I really started integrating my body into the three-dimensional space, and integrating my body into painting, drawing on my experience with experimental dance.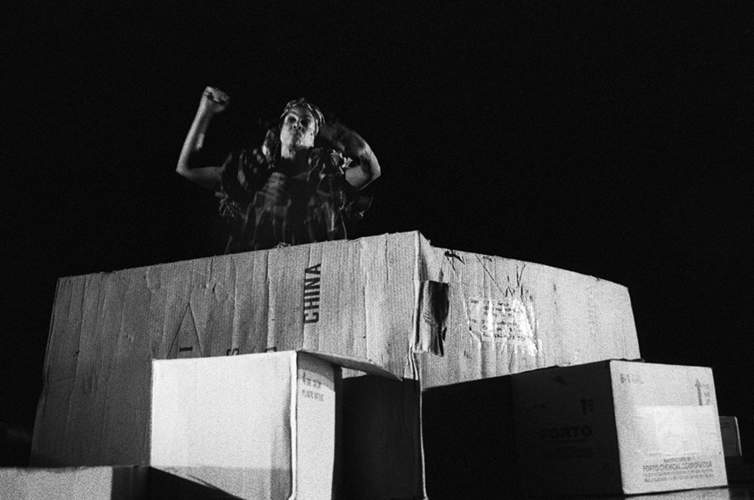 So all the while, everything was mixing together without me noticing or making it a practice on purpose. I started doing these experimentations, and what I came to see is that it became a single practice with many traces. There was the dimensional space, the actions of painting, and the body executing the concepts.
From the beginning of my early training at the University of Puerto Rico, I was very interested in expressionism, especially abstract expressionism. The German Expressionist's paintings struck me very much, and also the whole movement of modern art, with Cezanne, Renoir, the Impressionists. As I studied them, what I thought about Impressionism was the effect of color, more than the paintings in itself.
I found color to be my most important element. And it also has to do with the environment where I was raised. We have been losing a lot of the lusciousness of our nature because of climate change, because of urban development wiping away most of our forests—it's what is happening all around the world, right? I was very, very much impressed by the color schemes of the flowers, of the fruits, of the birds here in Puerto Rico.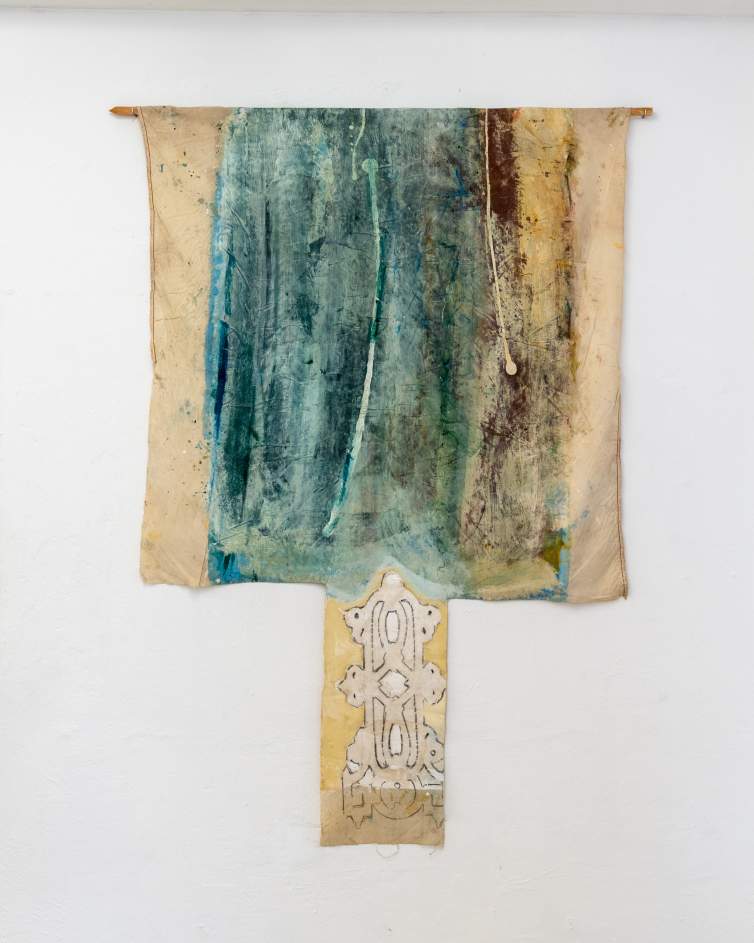 Those light impressions that I had from the environment also affected the choices that I made for my paintings. So my paintings were always very luscious in color. The palette was almost primary, secondary colors. Working at a large scale gave me more space to deal with the mixings of the paints.

I was a professor at the School of Visual Arts in Puerto Rico for almost 20 years, and most of the courses that I was assigned were the basic courses. I had to teach color, not just know how to use them in my painting. I had to teach my students how to use color, how to appreciate colors, and what possibilities colors would give them in different themes, in the different ideas that were playing in their minds.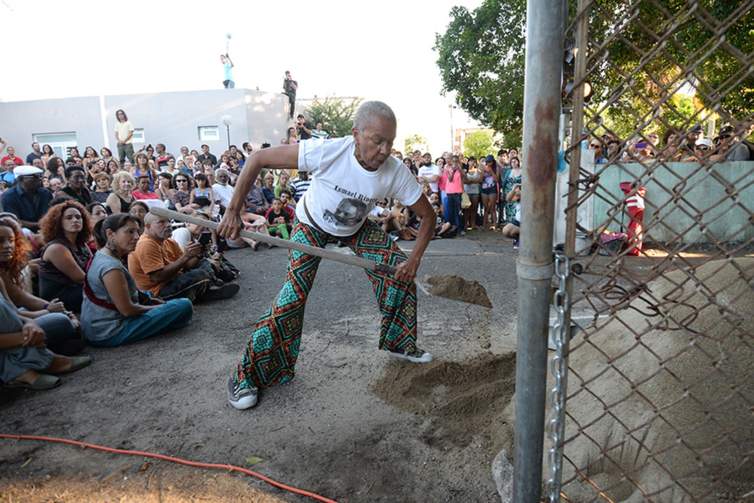 The other courses that I taught were basic drawing. And especially in those years, I had to really understand the importance of the tonal scale, because it gives three dimensions to the flat space. And then also figure drawing—understanding the architecture of the body. I taught those courses constantly. I used to go with my students to the huge, wonderful library that we have here in Puerto Rico and every student was invited to choose whatever elements or whatever artist they liked the most so that they could study them. I always told them, "Don't copy them. Read about them. Understand what it is in that painting or that painter that attracts you the most, so that you can really speak with the artist and see what you can do."
I think that it was more exciting for me than for them. And since I finished that career, every time that I encounter any of my former students, they're so excited to see me and they give me thanks for what they learned from me. I always tell them back that they were my teachers as well, because I had to prepare myself to teach them.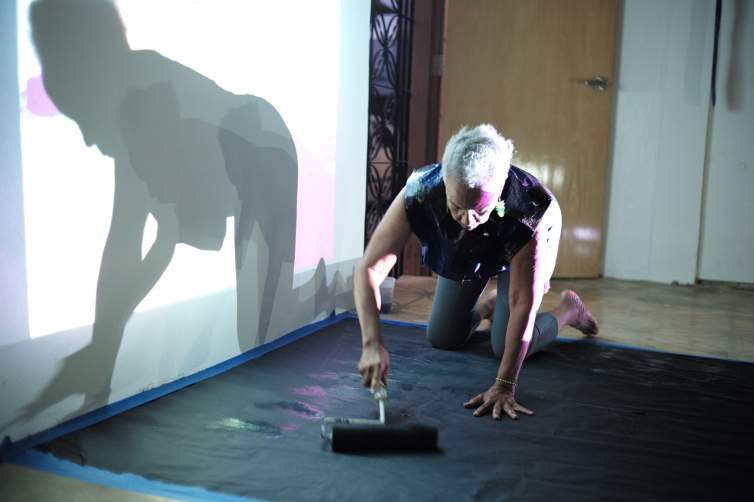 Now that I have the time to reflect upon my career, those are the elements that I am standing on to understand what I do, and to really develop a language that allows me to express the place where I am right now. The language is more abundant in Spanish, of course, because it's my first language, but also I read a lot in English, so I use both.

And so, my Blindfolded series brings everything together. That was an accident, so to speak. The first experiment was in February 2020 at an alternative gallery called El cuadrado gris / The Gray Square. It's in a two-story house in San Juan that dates from the early 20th century and they turned the basement into a gallery. When I started experimenting there, at one point something happened where I said, "I didn't know how to deal with this situation… Well, I'm going to blindfold myself." And since I am an experimentalist, everyone just said. "Okay, let's see how it goes."

I closed my eyes and put the blindfold on. What resulted was that I had extra sensibility. As I've continued this series, I have developed a lot of sensitivity in my hands. I go around with the blindfold on, sensing the space to see where the angles are, if there is a step, how can I extend from one side to the other. That gives me the idea of how much space I have.

And then for the colors, I ask somebody to lay out the colors on the floor, because I need orientation. I work with former students of mine, so they know me and I have a lot of confidence in them. They or she or he place the colors, usually oil sticks, on the floor according to a pallet that I have seen before.
So I go looking for the medium and I start drawing, going places. I am accompanied by music, usually instrumental jazz from different periods, so that each sound gives me a specific trace to work on. I play with stronger strokes, with pointillism. For example, if the music goes, "Bap, bap, bap, bap, bap, bap, bap," then I do the same on the surface.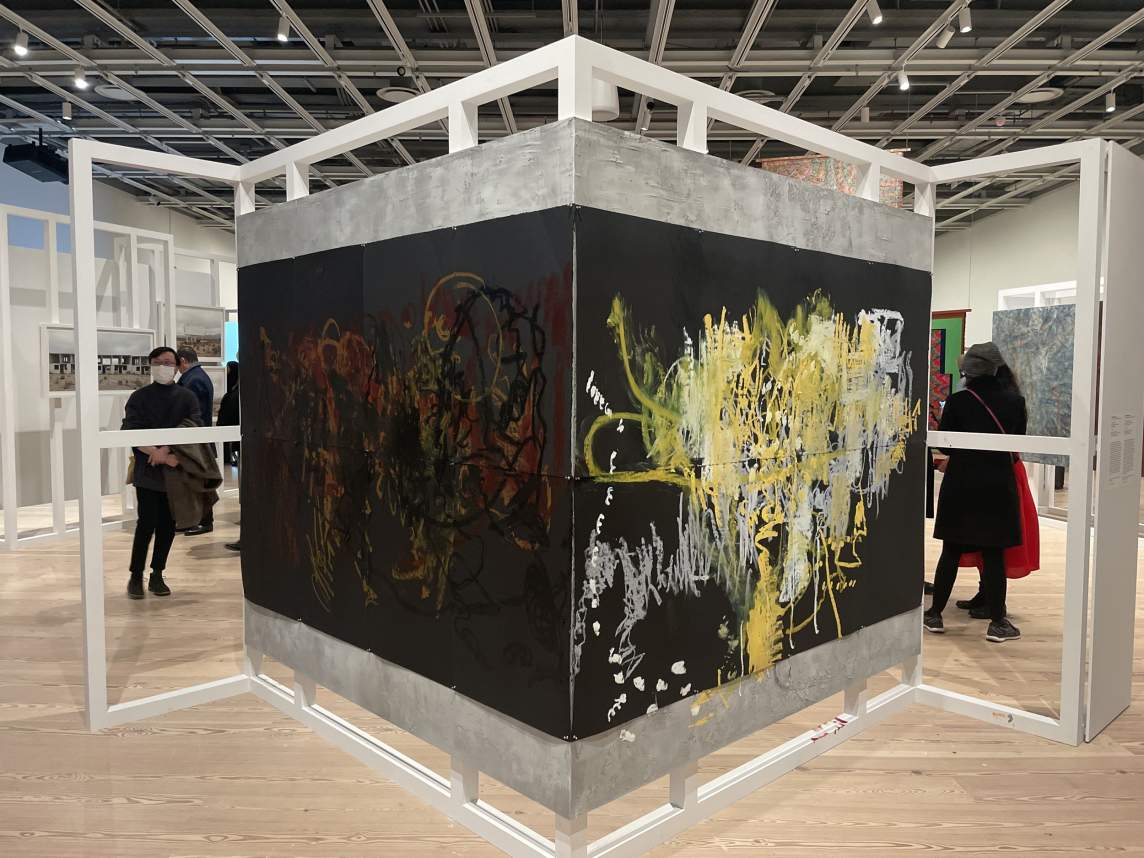 When I take the blindfold off and come see the work, it is always magnificent, because if I am thinking about it, if I'm sketching, I wouldn't do what I am doing with the blindfold. With it, I have an extra sense, more than the five senses, the touch of the surfaces, the pulsations of the music. I just go, and the audience becomes part of my domain.
If somebody asked me, "What did you try to do here? What does it mean?" I always say, "What did you get from it?" And it always opens up a wonderful conversation. The connections are there. So I never tell people what the work is about. I think that my body is the text. They can read what's going on. And it always works. I'm very glad for that, when the person feels free and confident to speak about my work with respect.
Interview and editing by Jenny Gill. Learn more about Awilda Sterling's work here.
See other Journal entries filed under:
Explore More Journal Entries