Getting the Most Out of Your Professional Development Consultation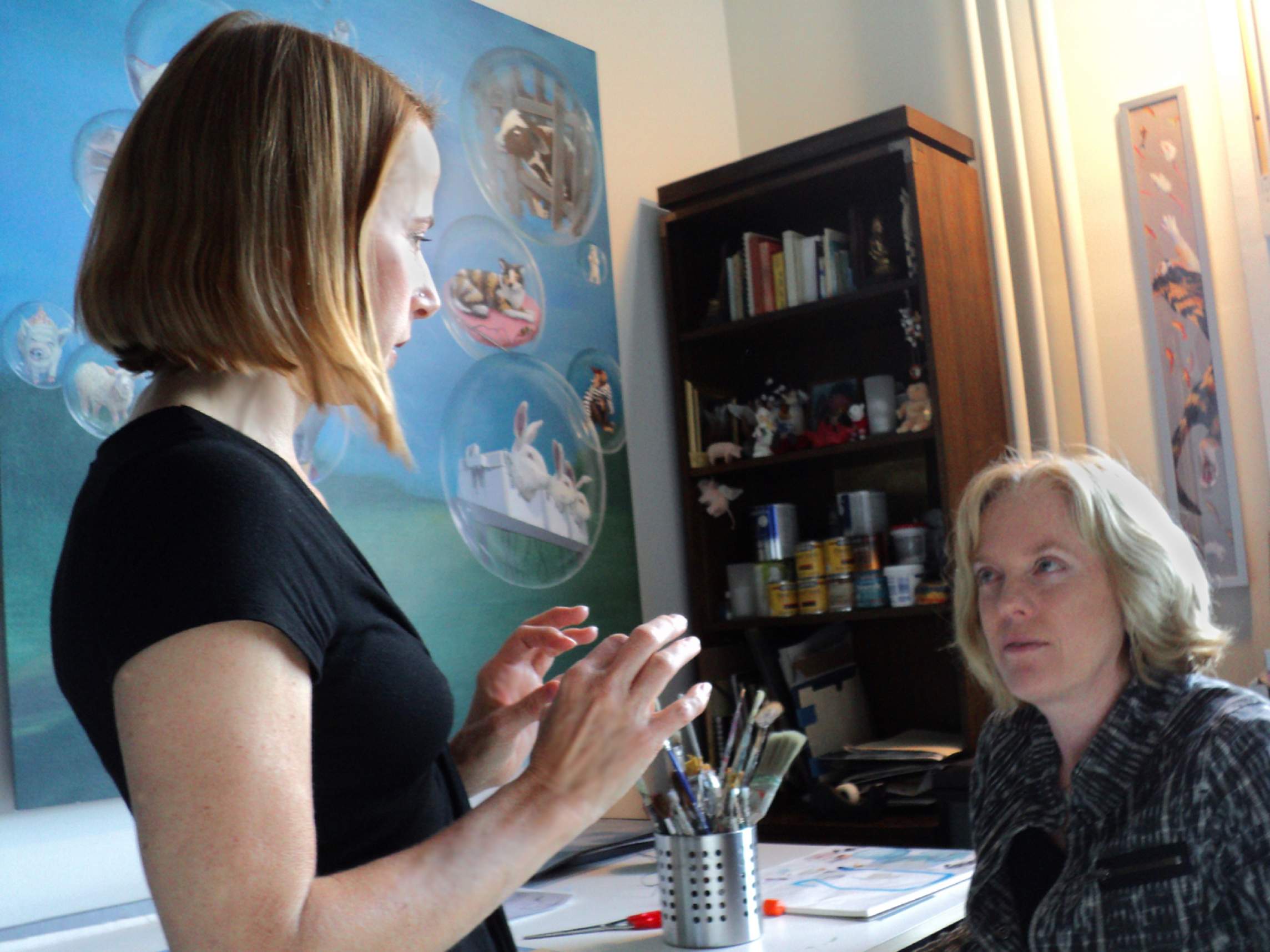 We at the Joan Mitchell Foundation are committed to preparing our grant recipients for the business of managing and preserving their life's work and careers. To that end, each spring we launch a series of professional development offerings, including opportunities for recipient artists to request one-on-one consultations with a range of arts professionals. To help our artists prepare for these meetings, we asked Almitra Stanley, a veteran consultant and past advisor to our artist recipients, to share some tips and best practices for getting the most out of their consultations. We hope these tips will be useful not just for our grant recipients, but for any artist preparing for an important professional meeting. Here's what she shared:
As a Joan Mitchell Foundation recipient, your access to one-on-one consultations represents a unique opportunity to benefit from the expertise of an art industry professional. Prior to your meeting, ask yourself what you can do to prepare in order to get the most from it.
Be realistic about your expectations. Your consultant will offer practical, actionable tools, guidance and insights, but be aware that there is no magic key to the kingdom! Your ability to act on the wisdom you take away from the meeting will determine its successful outcome. It's also important to be realistic about what you'll be able to cover within the time constraints of the meeting.
Identify your priorities and goals. Ask yourself these questions: What is most important to you at the moment? What are your goals are in the short-term and beyond? What do you see as the necessary steps to achieve those goals? What do you perceive as obstacles and challenges? What's working for you, and what's not?
For instance, in the short term-term, you may be concerned with making your website superlative, or improving the way your write about your work, or even managing your time better. In the future, you may want to pursue commercial gallery representation, or perhaps have a museum show within the next five years.
Choose a specific topic. After you've prioritized your goals, choose the topic that best suits your needs. The more specific the topic, the easier it will be for your consultant to address it in a meaningful way. Perhaps you want tips on writing successful exhibition, grant, or residency proposals, or maybe you want to hone your negotiation skills, or learn about how to price your work and increase sales.
Identify your strengths and weaknesses in relation to that topic. For example, while you may be confident about the strength of your work and its presentation, perhaps you're not confident about how to promote it to exhibition venues and curators.
Research your topic. Whatever the topic is, gather as much information as you can prior to meeting. If you're already armed with general knowledge, your consultant will be able to provide more specific, in-depth knowledge and actionable advice.
Research consultants to identify the best match for you. Ensure that the consultant you choose can speak directly to your needs and concerns.
Ensure materials submitted for review are up to date. Prior to your meeting, ensure that any materials the consultant may review, such as your website, social media sites, written materials, etc. are updated.
Create a set of specific questions. Write down your questions and refer to them during your meeting to ensure you stay on topic and cover all your concerns.
Ask your consultant about documenting the session. Would they be agreeable to you recording the session? Will they provide notes, or should you take notes? Having these resources available will help you put the consultant's recommendations into action.
Be punctual and fully present. It's important to be punctual, and to ensure that you've carved out time in your day to be fully present, as well as creating a quiet space without distractions so you can stay focused for the duration of the meeting.
Be receptive. Try not to be defensive. Listen with an open mind, absorb the information offered, and take criticism with a grain of salt!
Don't be shy. Don't be scared to ask anything. You'll get more from your consultation the more curious you are. At the end of the session, ask your consultant if it's okay to contact them with follow up questions.
After your consultation, take some time directly after your session to absorb the information, to reflect upon and assess what you've learned. Consider writing down your thoughts and reactions, or perhaps create an action plan or vision board to make your strategy more concrete. Create and implement a timeline to help you stay on track toward achieving your goals and set your plan into action!
Other resources to explore:
ArtBridge: Professional development and studio visit opportunities for NYC artists
Creative Capital: Workshops and webinars taught by working artists

See other Journal entries filed under: