From the Archives: 1967-1968 Sketchbook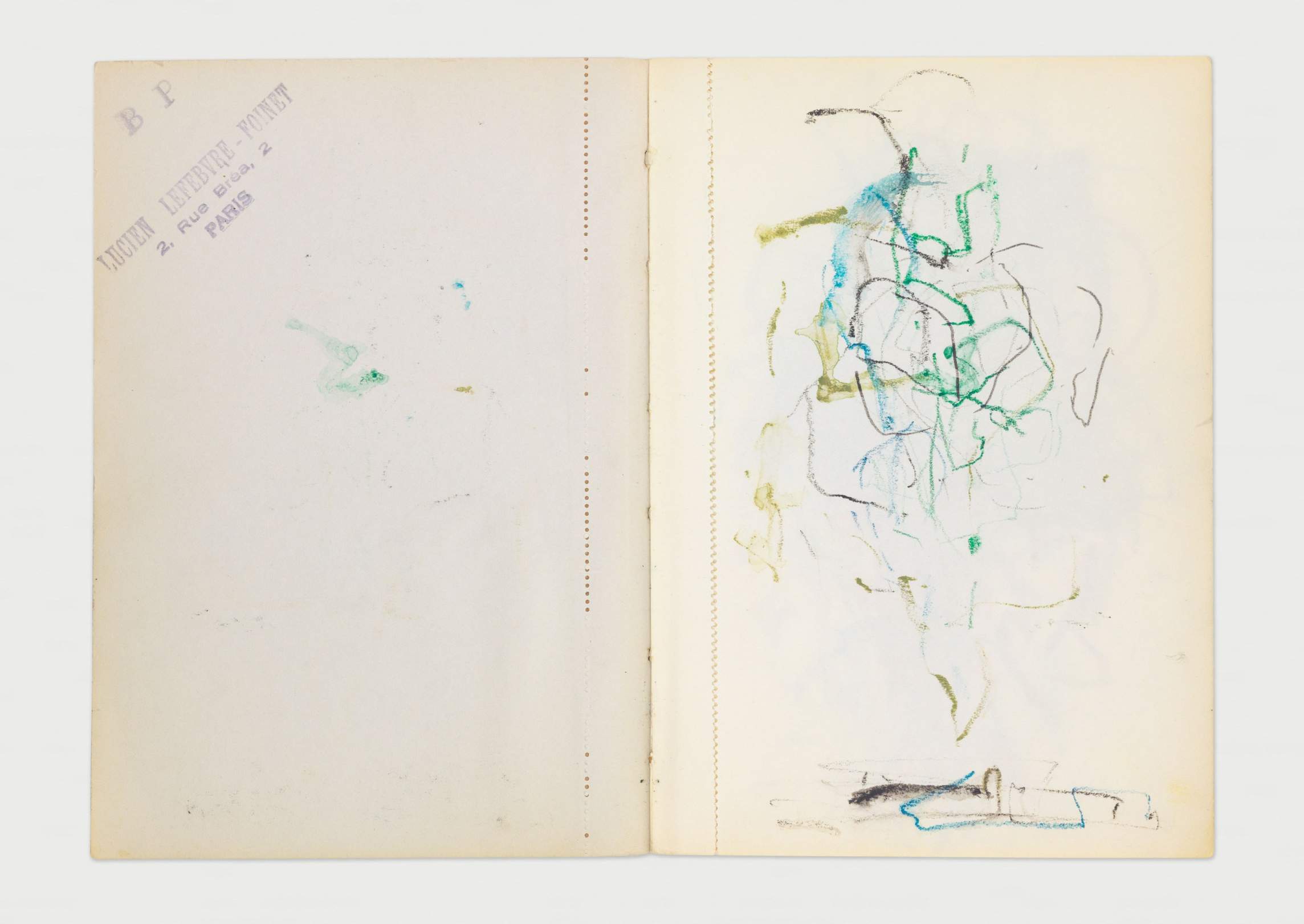 Joan Mitchell kept this sketchbook ca. 1967–1968, during a time of significant change in her surroundings. After living in urban environments (Chicago, New York, and Paris) most of her life, Mitchell purchased a property in Vétheuil, France in 1967. In this small town, an hour northwest of Paris, her home was surrounded by gardens and trees, and overlooked the Seine. For the first time she had a large studio, separate from her home, which would impact her work dramatically. Although Mitchell did not move permanently to Vétheuil until 1968, she began visiting her new home on the weekends in 1967.
The drawings in this small sketchbook, measuring 7 1/8 x 5 inches, exude a sense of spaciousness and light. Mitchell's palette has shifted dramatically from the darker works of the mid 1960s, and one can sense the growing presence of the rural environment in these watercolor pencil and pastel drawings. These shifts are also evident in paintings from this period, whose titles often reference landscapes, plants, and rivers.
---
For further context, below are paintings and photographs from the time Mitchell kept this sketchbook.