From the Archives: 1948 Sketchbook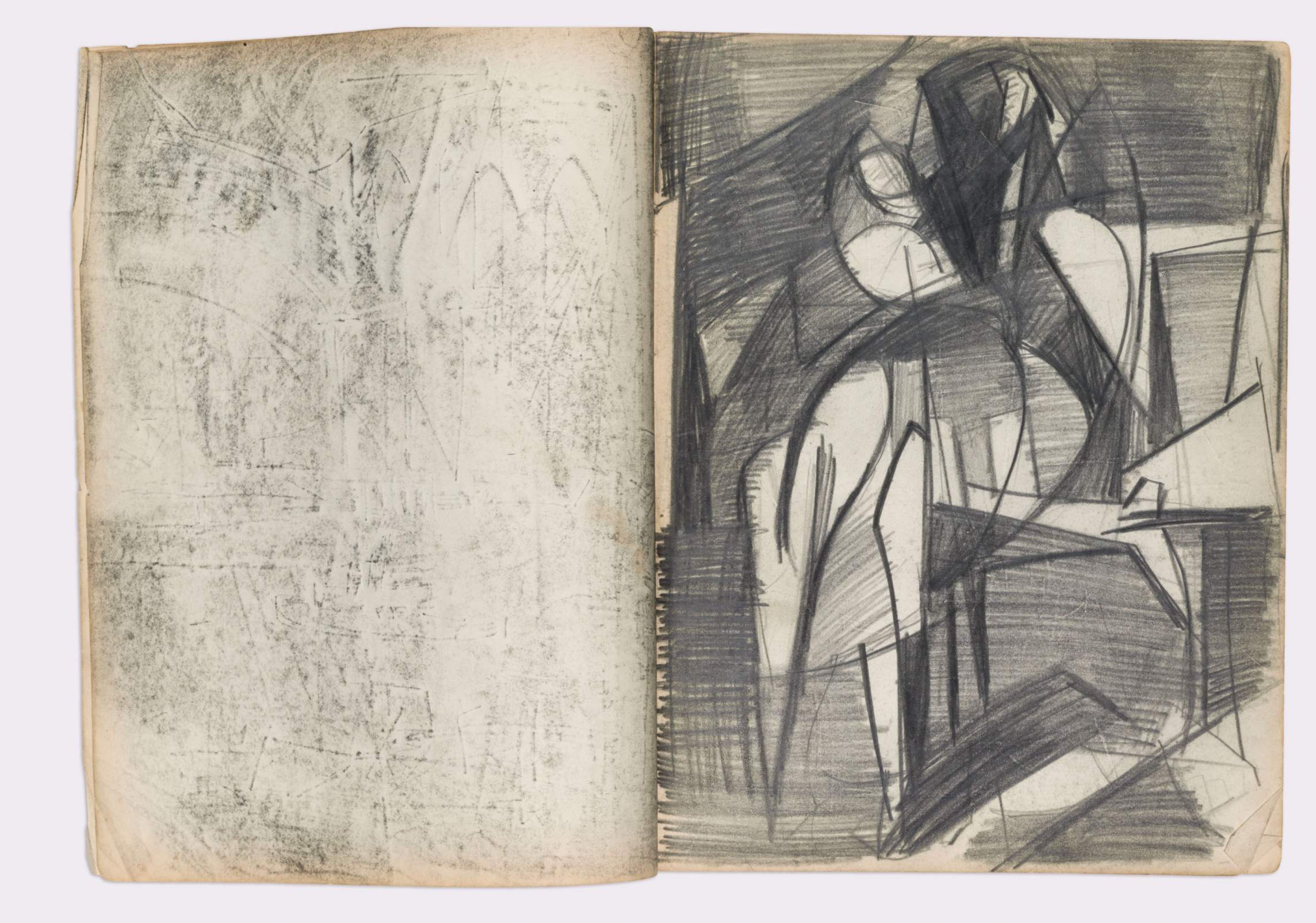 Joan Mitchell kept this sketchbook in 1948, when she lived in Brooklyn with future-husband Barney Rosset. After receiving a BFA from the School of the Art Institute of Chicago in 1947, Mitchell moved to 1 Fulton Street, near the East River and in the shadow of the Brooklyn Bridge, in the area now called DUMBO. The sketchbook, which measures 10 1/8 x 7 7/8 inches, primarily contains drawings in graphite, though it also includes text and several small gouache paintings.
Although many of the sketches in this volume are to some degree representational, Mitchell's early experimentation with cubist abstraction is also present. Sketches of Rosset and the couple's cat, Gluton, reveal Mitchell's palpable love for the subjects, while drawings of the Brooklyn Bridge and surrounding urban landscape reflect a more cerebral and deliberate study of how to transform the visible world in an increasingly abstracted way onto her canvases.
This sketchbook also contains French vocabulary words in Mitchell's hand – evidence of preparation for her voyage to France on a traveling fellowship later that year.
---
For further context, below are photos from the Archives from the year Mitchell kept this sketchbook.