Legacy & Impact: Departing Board Members Ron Bechet, Ted Berger, and Michele Tortorelli Reflect on the Foundation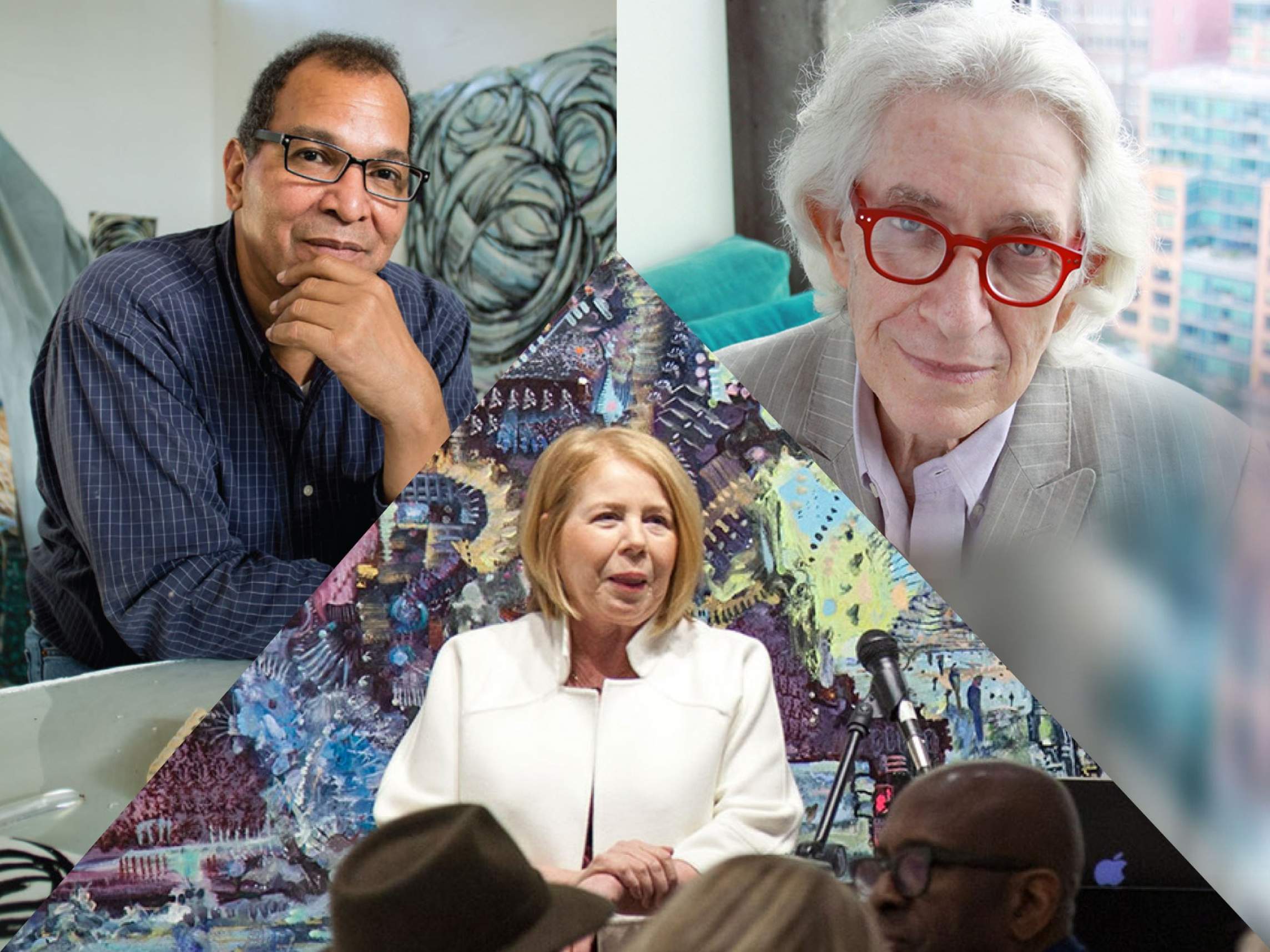 At the end of 2020, three long-serving board members departed the Foundation upon reaching their term limits: artist/professor Ron Bechet (New Orleans), arts administrator Ted Berger (New York), and attorney Michele Tortorelli (New York). We at the Foundation are grateful for the leadership, insight, and heart that each of them brought to their decades of service to the Foundation. They have truly helped shape the Foundation into what it is today.
In December, our new Board President, artist Jean Shin, interviewed Ron, Ted, and Michele about their time with the Foundation. We've compiled some of the reflections they shared on Joan Mitchell and the Foundation's impact over the years.

Ron Bechet
Ron Bechet is the Victor H. Labat Professor of Art and former head of the Department of Art at Xavier University of Louisiana. He is a painter, and has exhibited his work nationally and internationally. Bechet served on the Foundation's board from 2010-2020, and was Board President in 2020.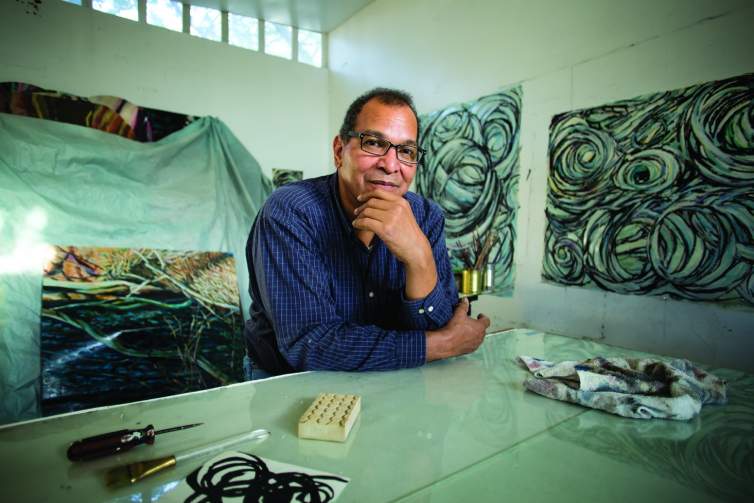 On Joan Mitchell's Work AND LEGACY

"Mitchell was somewhat of an influence on me, in terms of understanding how to deal with landscape in an interesting way, where it didn't have to be necessarily representational, but it could be introspective. My work has become very improvisational, and although her work was influenced by what she saw, I also noticed a great deal of improvisation in what she was doing. So it influenced me a great deal, to have Mitchell's work actually be in my city [for the Joan Mitchell symposium and concurrent exhibitions in New Orleans in 2010], to be able to take students and to have them see and experience this wonderful painter, who happened to be female...
"I think what others should know about Mitchell's work is that she was fearless in trying different ways of expressing herself. And that fearlessness expressed herself as a human being. And I think her paintings are just so human, the experience is there. You can feel it... To stand in front of one is an act of humility. And I think, for her, it was the same thing."

On the Foundation's Unique Impact
"I think people see it as a foundation where there's equal playing ground, like the Foundation has an equitable base that is fair—it's open to all. With the Painters & Sculptors Grants, the way it's done is extremely important to artists—that your peers nominate you, and that you're chosen by people who are top of the field. This becomes really meaningful for artists. And the work that's done in preparation for the grants—it's a lot of work. It's done in a very caring way."
Ted Berger
Ted Berger is Executive Director Emeritus of the New York Foundation for the Arts (NYFA) and has consulted widely in the arts. He served on the Foundation's Board of Directors from 2006-2020, and was Board Treasurer from 2011-2017.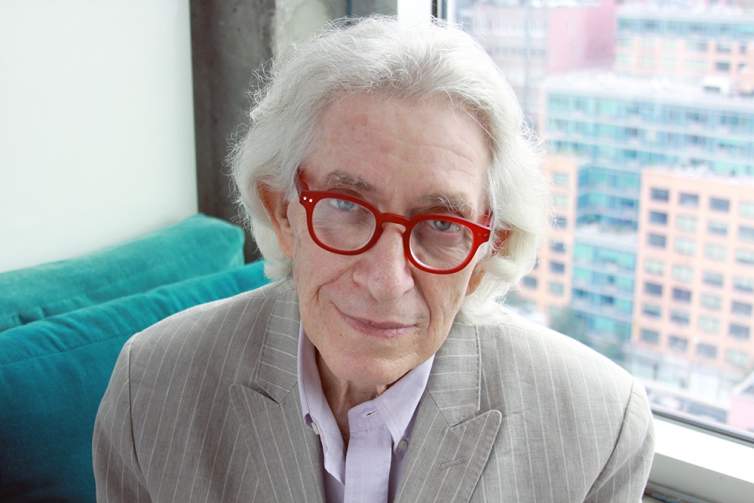 On Joan Mitchell's Work AND LEGACY

"Before I became involved with the Foundation, I certainly had known something about Mitchell herself as an artist, but I found it extraordinarily rewarding to learn about her and just fell in love with the work... It took me time to get to know her... I have to say, with the publication of [Mary Gabriel's book] Ninth Street Women, I have a much better understanding of Mitchell and the unique role Mitchell herself played in that history.
"I remember a lovely time, when I attended a ceremony with Carolyn Somers [former Executive Director of the Foundation] at the Albright-Knox Museum to celebrate the issue of new stamps by the U.S. Post Office, recognizing America's abstract expressionist artists. Mitchell was selected as the only woman in that group. I know the Albright-Knox and I'd seen the Mitchells there, but it was kind of wonderful just to be able to say, 'Yes! There she is.' Yes, honoring and celebrating her legacy—that's the work that still has to be done."
On the Foundation's Unique Impact

"What makes the Joan Mitchell Foundation unique is its centeredness on living artists, its national scope, and its commitment to equity in all of its different definitions linked to its responsiveness and its concern. Increasingly, I've been thinking more and more that we're part of a community of caring—thinking about how artists are living today, asking what could their lives and legacies be tomorrow, and questioning what is our responsibility for how we care for a legacy, like Mitchell's, and the future of this country's creative community.
"I also think that the size of the Foundation is an important one. It's not a behemoth in the field, nor is it a tiny player. There's a strength about who it is financially; it knows it can do some things and has a responsibility to do some things, but it alone may not be able to sustain that. So there's an aspect of the Foundation that's about R&D."

Michele Tortorelli
Michele Tortorelli is a lawyer in a private practice in Manhattan. She served on the Joan Mitchell Foundation's Board of Directors from 2006 to 2020, with stints as President (2018-2019) and Secretary (2014-2017; 2020).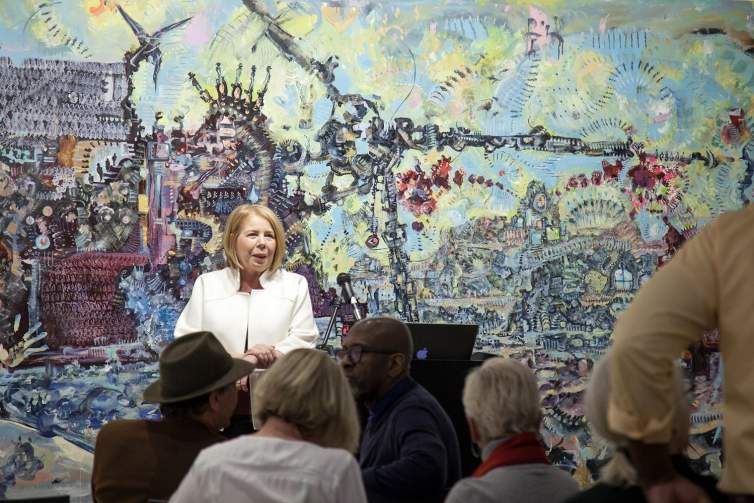 On Joan Mitchell's work AND LEGACY

"Carolyn Somers invited me to the opening of the Joan Mitchell retrospective at the Whitney Museum of Art [in 2002]. It was my first experience seeing Mitchell's work in a huge exhibition. I had seen a piece of her work earlier at the Whitney. But it was a very different experience seeing so many of Mitchell's works in one space. It was quite a revelation. I really understood what a huge master Mitchell was… Her sweeping gestures, her passion for the paint, and her lyricism jumped off the canvas. I found it very moving."
On the Foundation's UNIQUE impact
"I think the Foundation's direct support to artists is unique and very impactful. I love the Creating a Living Legacy (CALL) program. Through CALL, the Foundation supports artists in myriad ways by making countless critical resources widely available to all artists, not just JMF grant or residency recipients. The legacy planning and career documentation resources developed within the CALL program are so important, often game changing to artists.
"The work that the Foundation has done around Joan Mitchell's legacy in the last five years has been stellar. Through the efforts of the Legacy staff and Catalogue Raisonné Project, the Foundation has developed a deeper knowledge and more expansive understanding of Mitchell's oeuvre, which it shares with the artistic community and the public when appropriate. It has devoted resources to conducting research and cataloguing the Joan Mitchell Archives, which we were able to share with Mary Gabriel as she conducted research for her book Ninth Street Women. I view caring for the collection and the archives and compiling the Catalogue Raisonné as some of the Foundation's most significant obligations at this point in time."