Convening the Joan Mitchell Fellows: A Gathering in NYC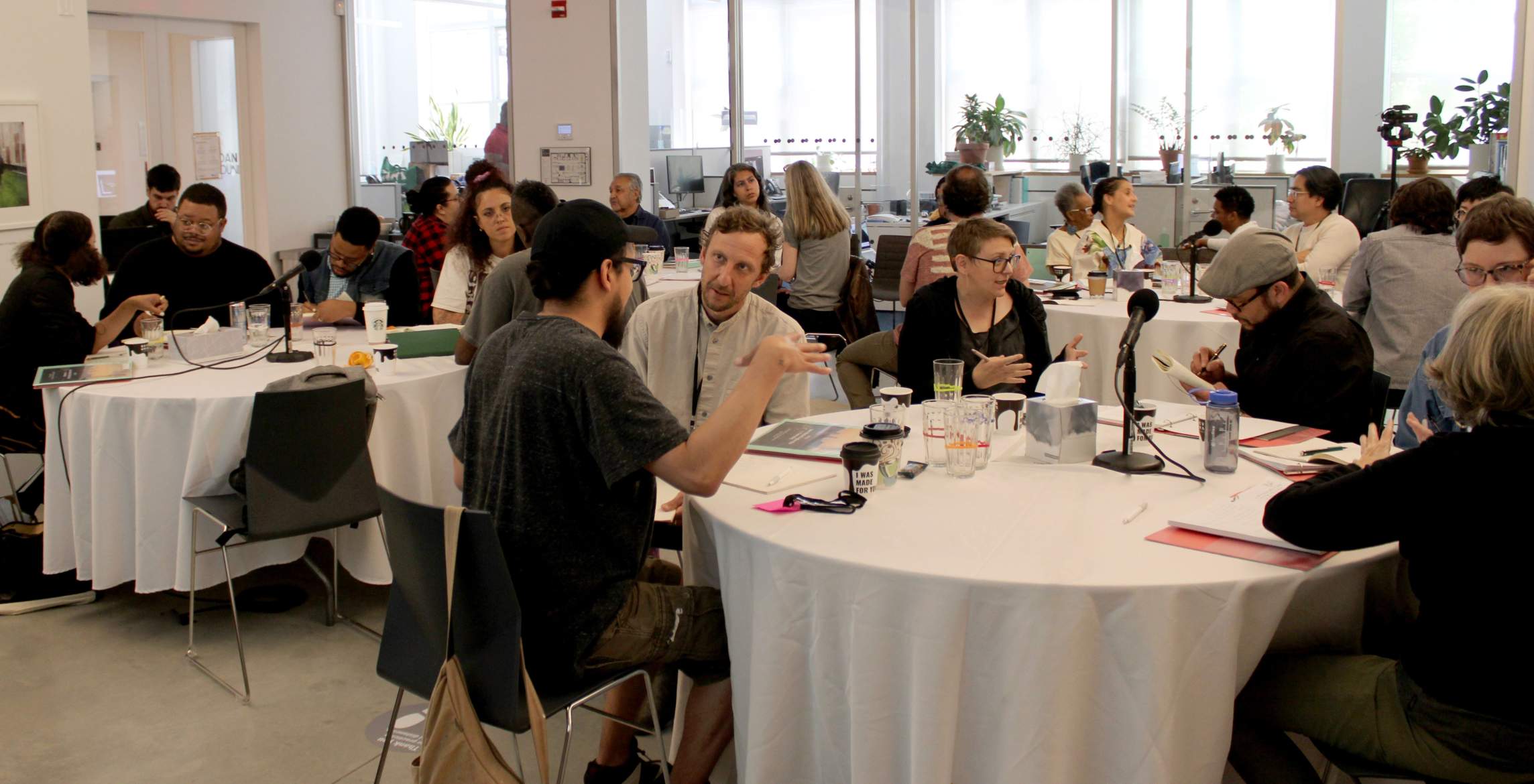 This month, the 2021 and 2022 Joan Mitchell Fellows gathered in New York City for the annual Fellows Convening. This event is an opportunity for artists in the second and third years of their five-year Fellowships to take a break from their routines, connect with their peers, and reflect on the possibilities and challenges they face in their practices.
This year's Convening centered conversations about legacy and narrative framing, sharing artwork as a starting point for connection, and negotiating one's identity while setting boundaries based on one's values. It also allowed artists to gain financial literacy and self-advocacy skills that may be useful to them as they navigate their careers.
We began the sessions on Friday, June 9 by reflecting profoundly and expansively about how artists engage with the field and tell their own stories. VoCA (Voices in Contemporary Art) presented a version of their Artist Interview Workshop, specifically tailored for our group. The session featured oral historian Sam Redman, VoCA's Program Director Margaret Graham, and artist Daniela Rivera.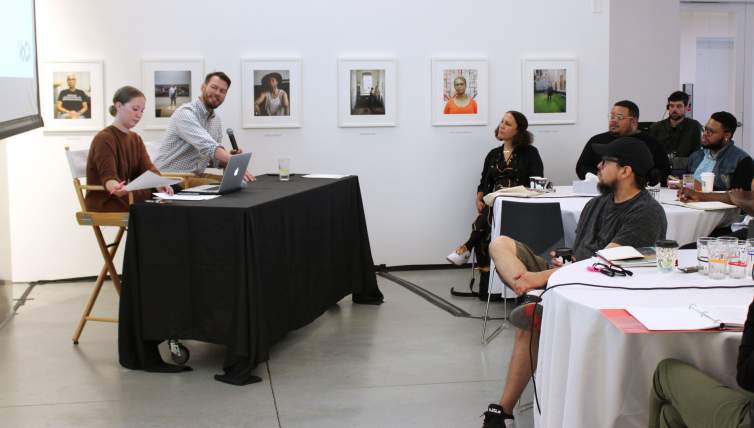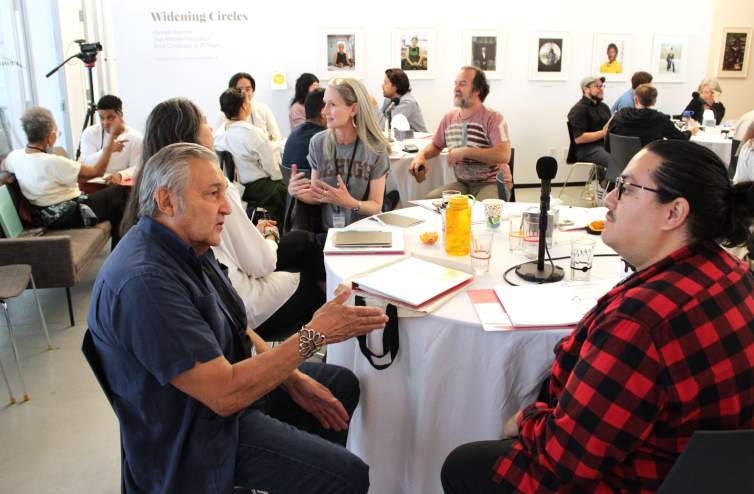 On Friday afternoon, we built in time for the Fellows to share their work with each other, recognizing that this is the language that visual artists use to connect. We heard from many attendees throughout the rest of the weekend how powerful it was to see each Fellow's recent work and hear them speak about it in their own voice.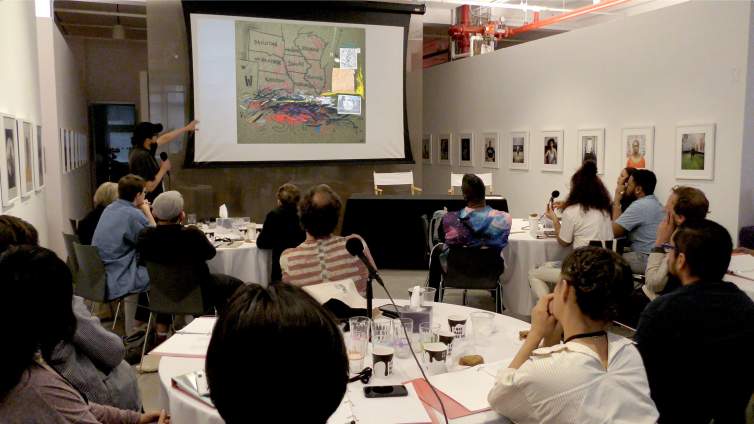 Following the Fellows Workshare, we were joined by three exceptional curators and artist advocates —Allison Glenn, César García-Álvarez, and Marcela Guerrero—for a candid panel discussion. This session was planned in response to previous conversations with the Fellows, which revealed that many of the artists had questions about different aspects of working with art institutions.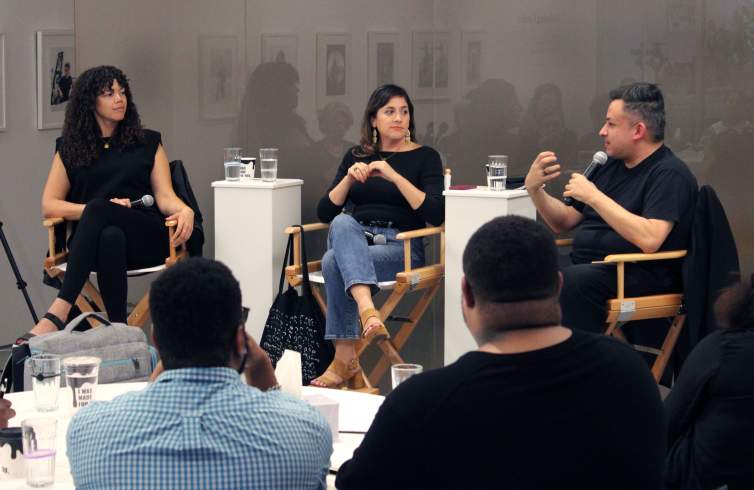 Following a group dinner with the Foundation's staff and board, we reconvened the Fellows for a second day of sessions on Saturday, June 10. Having heard from the Fellows that many are working on negotiating their identities and protecting their integrity within a field that can be transactional and tokenizing, we returned to the topic of narrative framing. Through a session entitled, "Not for Sale," artists and educators Tiffany Lenoi-Jones and Noor Jones-Bey centered wellness and boundary setting in a discussion around personal history, identity, and values.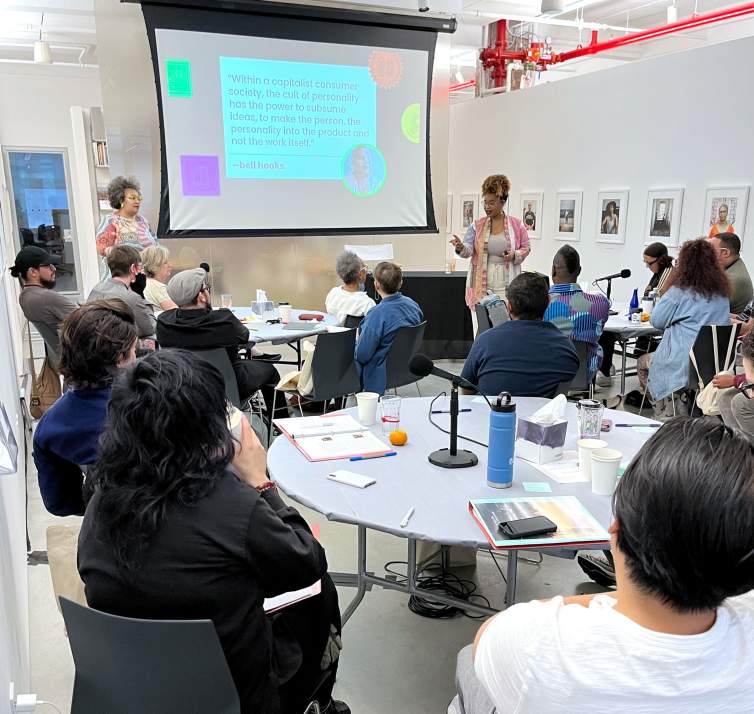 On Saturday afternoon, the Fellows had the opportunity to meet with Pamela Capalad and Dyalekt from Brunch & Budget to work on "getting shameless" with their money and building on their financial planning skills. We know how key these competencies are to a healthy financial life, and ensuring artists have the capacity to focus on their work.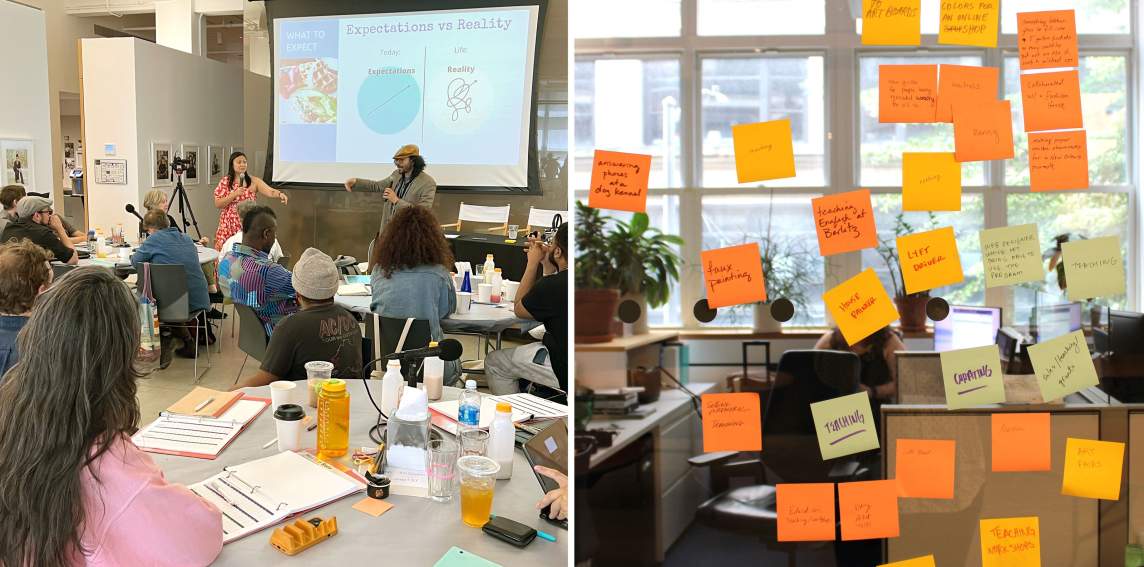 Finally, we spent Saturday afternoon on field trips for a close look at some of the exciting exhibitions and opportunities New York has to offer. One group of Fellows visited the Whitney Museum of American Art, where we were treated to a visit to the Study Center to view a selection of works-on-paper by Joan Mitchell Foundation past grant recipients and current Fellows (along with a print by Joan Mitchell).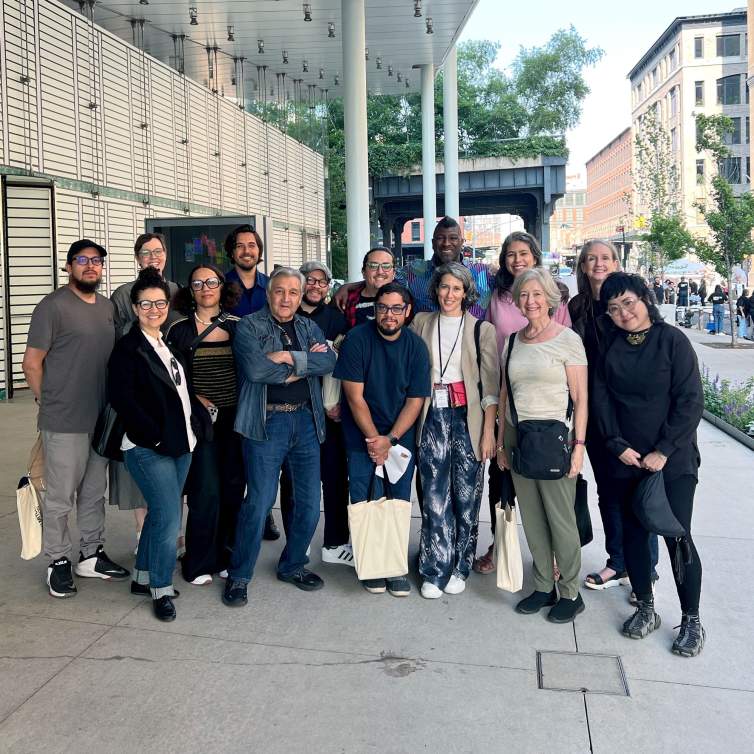 Curatorial Fellow Scout Hutchison also displayed a range of archival storage solutions for housing works-on-paper. Following the visit to the Study Center, our group had a guided tour of Jaune Quick-to-See Smith's retrospective exhibition, Memory Map.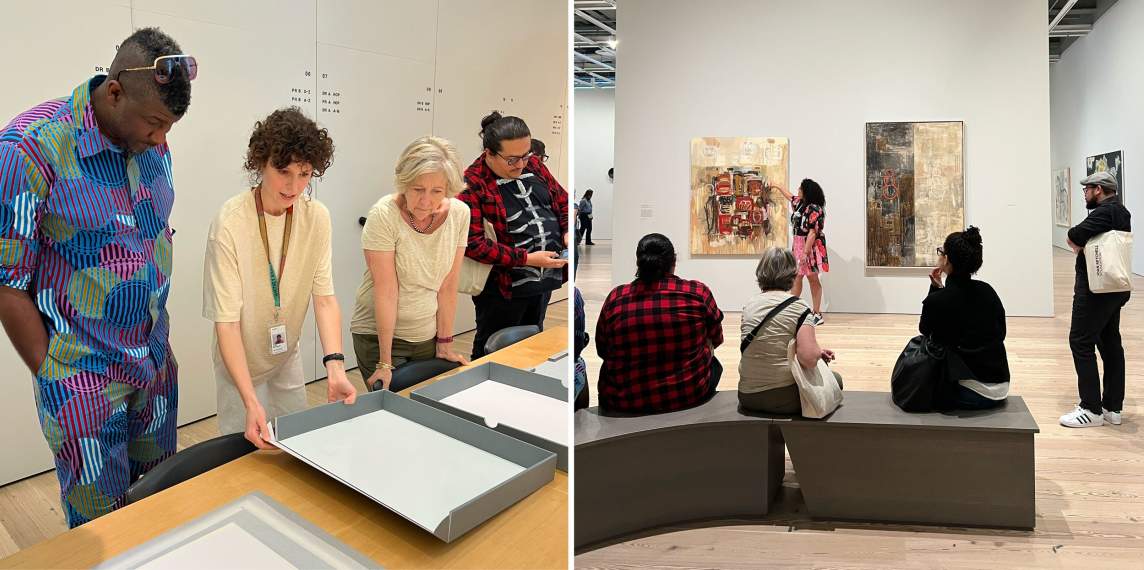 Meanwhile, another group of Fellows went to Long Island City for a curator-led tour of Daniel Lind Ramos' exhibition, El Viejo Griot, at MoMA PS1. Curator Elena Ketelsen González shared insights into Lind Ramos' practice and how his exhibition was installed, while also treating the Fellows to a short history of the neighborhood and the founding of PS1 as a museum.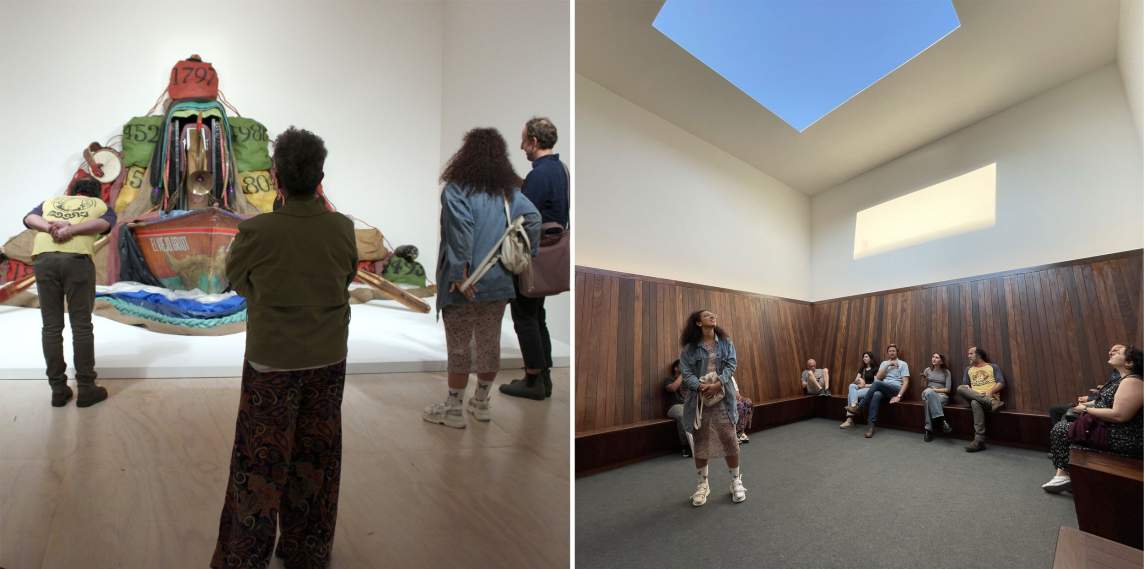 Following a quick look into the James Turrell room at PS1, the Fellows visited the nearby Socrates Sculpture Park to view Mary Mattingly's exhibition, Ebb of a Spring Tide.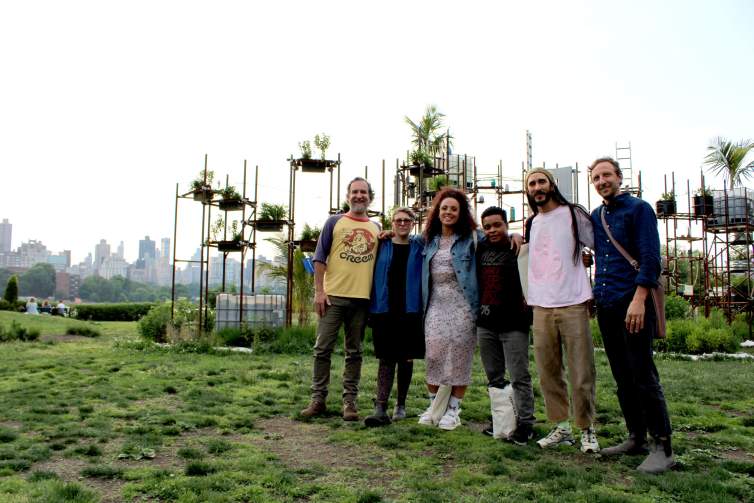 In-person convenings are a cornerstone in the design of the artist engagement aspects of the Joan Mitchell Fellowship. We are grateful to all of the Fellows and consultants who joined us in making this year's Convening a successful opportunity to share knowledge and build bridges among artists from all across the country. As an organization that was founded by an artist for artists, we trust the artists we are engaging with to guide us on what types of support and opportunities they can most benefit from. That belief is at the heart of our mission and intended impact, through unrestricted grants and our efforts to build and strengthen a learning community.
The 2023 convening was fantastic and left me feeling inspired and reenergized as I stepped back into the studio this morning."

Adam de Boer, 2021 Joan Mitchell Fellow
See other Journal entries filed under: