Congrats and Farewell to Kay Takeda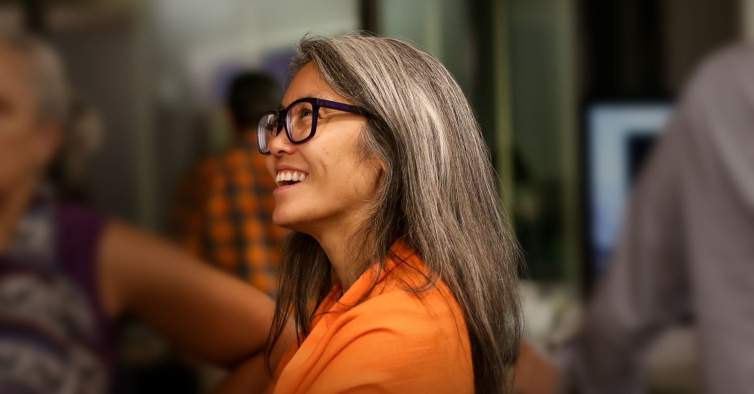 Kay Takeda, Deputy Director of Artist Programs, is departing the Joan Mitchell Foundation on Feb. 25 to take a new post as Executive Director of the Foundation for Contemporary Arts.
In her four years at JMF, Kay's vision and voice have been integral to the Foundation's work with artists. Among her many contributions, Kay led the design and launch of the Joan Mitchell Fellowship, an important expansion of our previous approach to grantmaking. Kay also oversaw the Foundation's response to the COVID-19 pandemic, coordinating with a coalition of other funders to distribute emergency funding to artists nationwide; coordinating relief funding for our alumni artists; and working closely with our team at the Joan Mitchell Center to provide local residencies over the course of the pandemic.
Throughout her tenure, Kay has contributed greatly to the Foundation's strategic vision for the future, always keeping the artist's perspective central to our decisions and direction. We have learned from her keen insights and steadfast team leadership, and enjoyed her good humor along the way. We wish her well in this exciting new chapter and look forward to her continued leadership in the arts field.

See other Journal entries filed under: