"A Gift from One Artist to Many": Christa Blatchford Contributes Essay to The Brooklyn Rail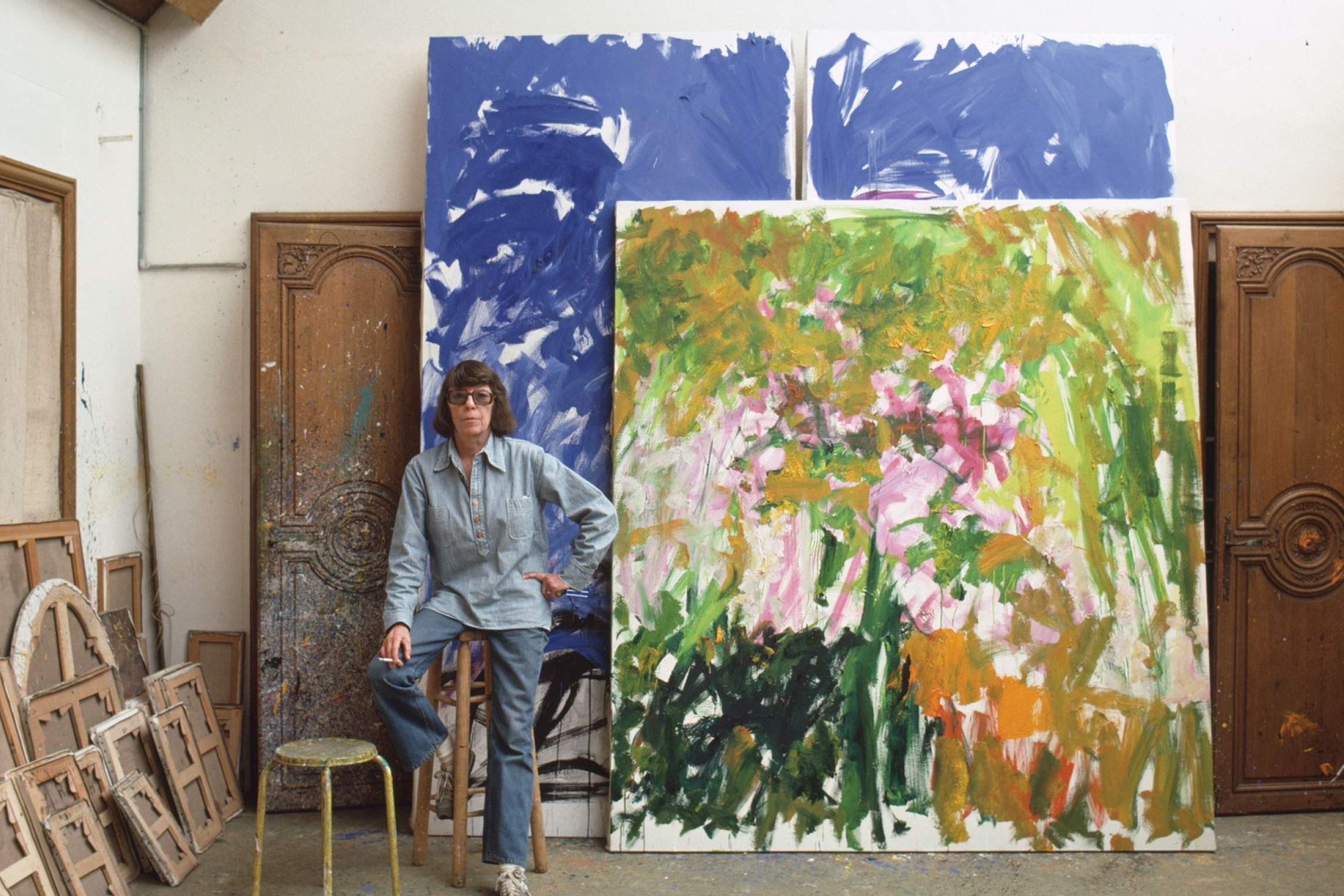 Joan Mitchell Foundation's CEO, Christa Blatchford, was invited by The Brooklyn Rail to contribute an essay to a special section in the December issue on artist-endowed foundations, edited by Mark Rosenthal. Blatchford's essay, entitled "A Gift from One Artist to Many," looks back at the evolution of the Joan Mitchell Foundation over 25 years. We have included an excerpt below, along with a link to the full article.
"Joan Mitchell (1925–1992) was an American artist whose career spanned more than four decades in the US and France. Most recognized for her large, abstract oils on canvas, Mitchell's oeuvre also includes an extensive body of smaller paintings, works on paper, and prints. While she achieved critical acclaim in her lifetime, the full depth and diversity of her practice continues to be examined and revealed today. Mitchell was also known for her generosity to many young artists who came to stay at her home outside Paris. When she died in 1992, she left instructions in her will that a Foundation be established in her name, both to serve as the chief steward of her legacy and to "aid and assist" working artists. These two distinct yet intertwining components of her life and vision have remained at the core of the Joan Mitchell Foundation's mission, driving all of its work.
"With 2018 marking the Foundation's 25th anniversary, it seemed fitting that Mark Rosenthal approached me to write about the evolving nature of our work. Although regular assessments of vision and activity are standard practice, big anniversary years offer particularly poignant moments of reflection. As I think about our history, several distinct phases emerge, each critical to establishing a balance between the Foundation's dual purposes and setting a trajectory of stability into the future.
"As with many artist-endowed foundations, our operating model uses funds from strategic sales of artworks in our collection to grow our investment portfolio and support our mission-driven work. This requires active and thoughtful management of our collection, which includes both loaning artworks for scholarly and public benefit and maintaining financial resources for our artist-focused initiatives. Finding the right balance between these two branches of the Foundation's work can be a delicate process.
"The first decade of the Foundation's life was centered on idea formation and start-up, as we considered what shape meaningful support for artists could take. We gave our first set of Painters & Sculptors Grants in 1994 to a group of 18 artists, who each received $10,000 in unrestricted funds. The unrestricted nature of the funding was a direct response to Mitchell's own commitment to supporting creative process over product. This inaugural grant program remains an integral part of our work today, as it offers artists the flexibility to spend monies to best suit their needs, whether as a means of buying new supplies, renting studio space, or relieving everyday financial stresses..."
Read the full article on The Brooklyn Rail (Dec 2018 issue)
Browse other essays from this issue on artist-endowed foundations
See other Journal entries filed under: