CERF+ Releases New Workbook and Webinar for Artist Legacy Planning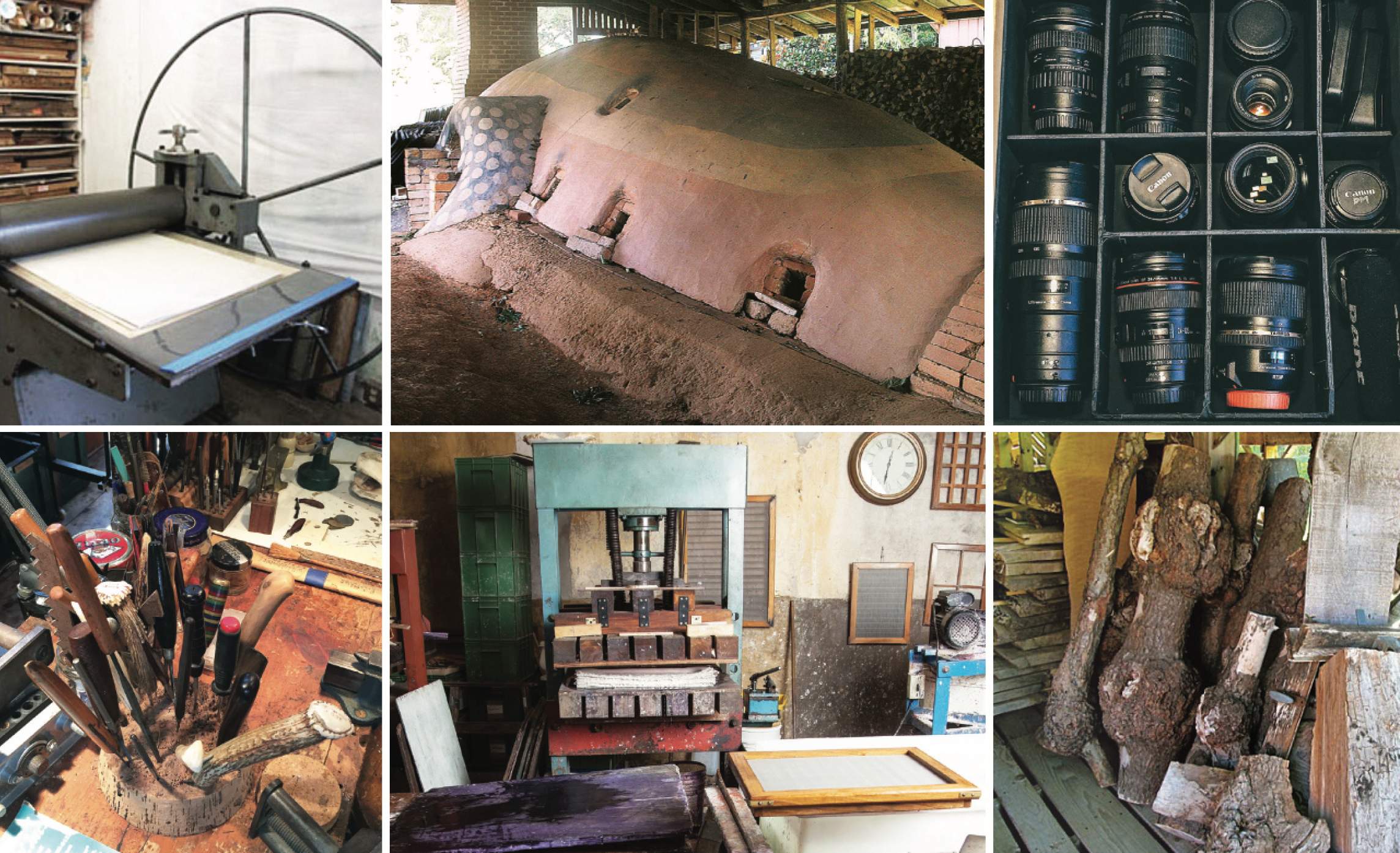 Our colleagues at CERF+ share the Joan Mitchell Foundation's commitment to creating resources that support artists in legacy and estate planning. This year, CERF+ is introducing new offerings to assist with those processes.
CERF+'s new publication, Crafting Your Legacy: Putting Your Non-Artistic Assets to Work in an Estate Plan, provides a high level overview of a seldom thought about but integral aspect of artistic practice: the fact that an artist's tools, books, materials, research, and other important studio contents are of great value. If put to work in the right way, they can support and even satisfy legacy objectives, while shedding light on the artist's unique creative process and animating that journey.
Mark Leach, a curator and the author of Crafting Your Legacy, writes, "Legacy making should be as personal—and creative—as art making. It affords artists the chance to think holistically about all the dimensions of a visual arts career and tell their full artistic story."
Crafting Your Legacy is designed to be used either as a supplement to other guides on estate and legacy planning, such as our Creating a Living Legacy (CALL) workbooks, or to initiate the process. The 20+-page book includes eight case studies, checklists, and resources to help studio artists think about and plan for the fate of their tools, equipment, materials, library, archives, and other art making assets as part of their creative legacy. While this workbook was written specifically with craft artists in mind, the case studies and resources will apply to all artists who have studio equipment, a library, and archival materials related to their practice.
On June 13, CERF+ is hosting a free webinar entitled First Steps in Legacy Planning at 11am ET. Mark Leach will present a curator's perspective on the importance of legacy planning and Beth Krebs, artist and legacy specialist with the Joan Mitchell Foundation's CALL program, will discuss options for documenting and archiving your work through case studies of artists working in different media. The webinar presenters will ask artists to consider, Are you thinking holistically about your artistic legacy? What steps can you take now to shape how your creative contributions are remembered and understood?

Register for CERF+'s free First Steps in Legacy Planning workshop
Download a copy of Crafting Your Legacy on the CERF+ website
Download workbooks on studio organization and estate planning from Joan Mitchell Foundation
See other Journal entries filed under: