CALL/VoCA Talk: Legacy Specialist Panel 2018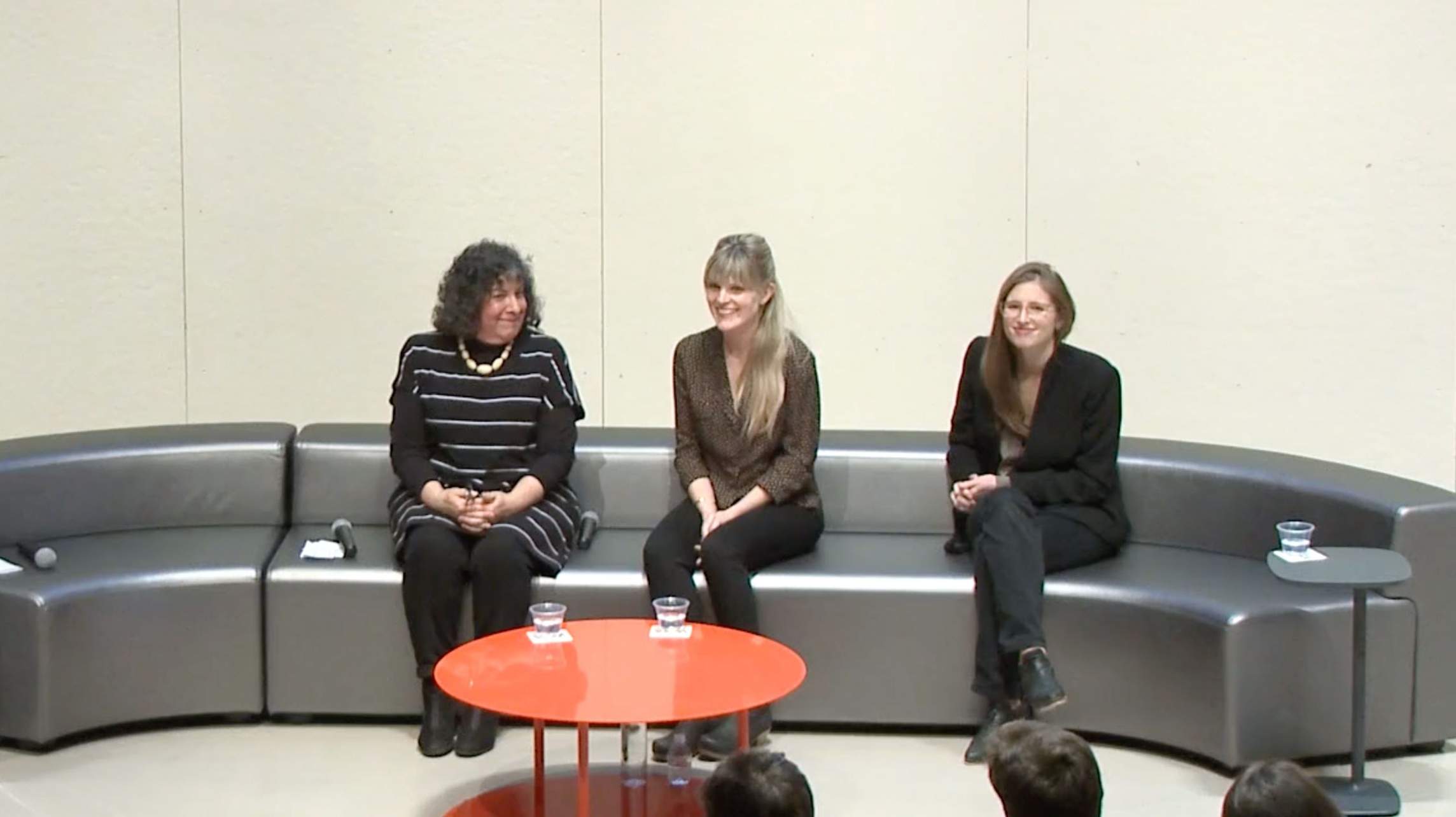 To help the Joan Mitchell Foundation identify and implement its career documentation strategies for the CALL program, we trained a group of emerging and mid-career artists as Legacy Specialists. The specialists received a base of knowledge in the areas specific to studio organization and inventory management. Following the training, the specialists were paired with a CALL Artist to provide logistical and managerial assistance in the studio.
This panel discussion held on December 4, 2018, moderated by conservator and VoCA Board Member Kendra Roth, focused specifically on Legacy Specialists—the artists who helped organize and inventory the work of older artists as part of Joan Mitchell Foundation's Creating a Living Legacy (CALL) Program. During the discussion, the audience heard from three artists—Antonia Perez, Rose Nestler, and Julia Rooney—who, in addition to contributing their time and experience to the CALL program, have managed to thrive in their own artistic practices. The topics of discussion included materiality, archival ability, and controlling how one's art is consumed.
This event was one of a series hosted in partnership with VoCA to highlight the innovative CALL initiative while also underscoring the crucial need for dialogue with artists around the production, presentation, and preservation of their work. The full-length Talk is below, and transcripts of VoCA Talks are available upon request. Please direct queries to [email protected].