Creating a Living Legacy: Tara Sabharwal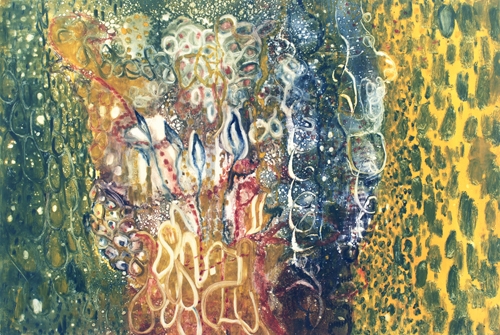 Can you share what has changed for you as a result of being a part of the CALL program?
My CALL experience has been tremendously revitalizing, thanks to the unique vision of the Joan Mitchell Foundation and the CALL team's sensitivity and thoroughness. I feel clearer about myself as an artist now, in terms of having an organized studio and online documentation of work and well as in mind and spirit. It has been a profound experience to spend a full year undergoing a deep, retrospective reflection on my work and career of thirty-seven years.
Can you give us a sense of what needed to be accomplished when you started working with the CALL program?
Our first job was to clear my studio so I could work on larger paintings, packing all completed works into archival boxes and flat files outside the studio. Next, we created a digital archive of 800 works, taking photographs, digitizing hundreds of slides and collecting images from Collections. The third job was to create a new website of work, to feature selected work from four decades with accompanying artist statements and a comprehensive bibliography.
I knew I could only handle looking back if it was also accompanied with pushing forward in some significant way. So we applied for grants and residencies and put together a show for University galleries. Applying for the Gottlieb grant, for example, asked for a narrative account of my entire artistic career. In looking back at old work, we also organized it and chose specific images and ideas for the application. Reaching out for new opportunities gave us the motivation, spark and fine-tuning that was needed for archiving.
What has been the most rewarding aspect of this work?
Archiving the work has meant looking critically at work from many different phases of my life, at what I have already done and what I am leading up to, at what worked and what did not. Having absorbed this, I am ready to experiment and surprise myself, to find new paths and depart from earlier trajectories.
It has been rewarding to see my work through the fresh eyes of the artists I have worked with. Julia Rooney helped me with the conceptual framework of the whole project, with writing, archiving and website planning, Megan Pasko with physical sorting and organizing and Anne Polashenski with meticulous work on bibliography and website. Their supportive weekly presence in my studio has been validating and inspiring. Shervone Neckles' studio visits were a huge inspiration and energy boost. Her ideas and empowerment fueled the project.
What has been most difficult?
There were some tricky points during the year, when the tasks felt too large and overwhelming, especially to find the time to work on them along with my full time teaching schedule and art making time. There were periods when it felt totally chaotic, as whatever 'bad' order I had, it was still some kind of system, and it had to be dismantled in order to make a new one. Shervone was very reassuring at such times and we certainly put all the pieces back together.
What do you recommend to artists who might be in the early stages of creating an inventorying system?
Honor yourself and your work. Keep a record of work as you go, photograph it and make a note of ideas and connections as they come up. Throw away exhausted work but hold on to unfinished work, it might surprise you. Share work with your communities. Trust yourself. Keep going deep into the forest, finding your own clues that will take you to your own unique destination.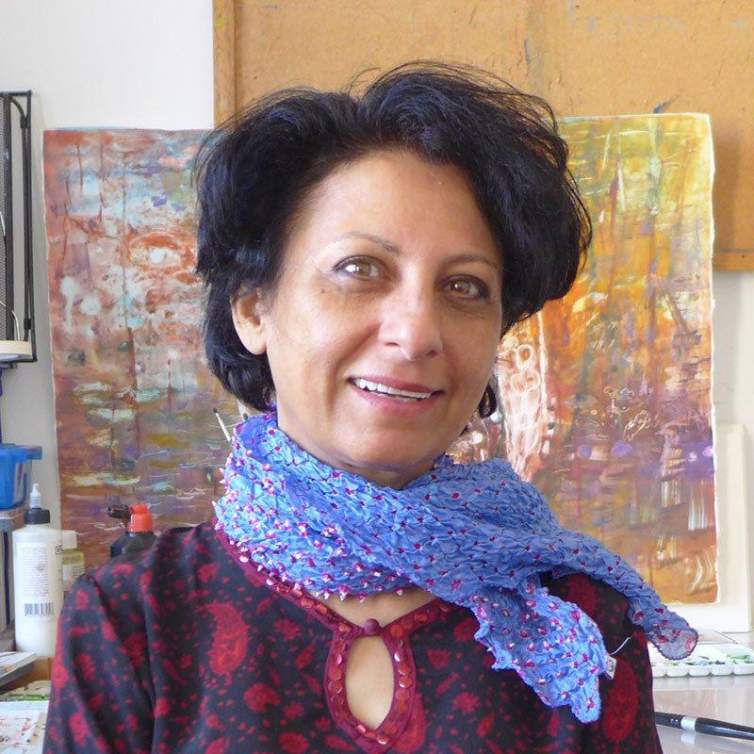 See other Journal entries filed under: