Creating a Living Legacy: Betty Blayton-Taylor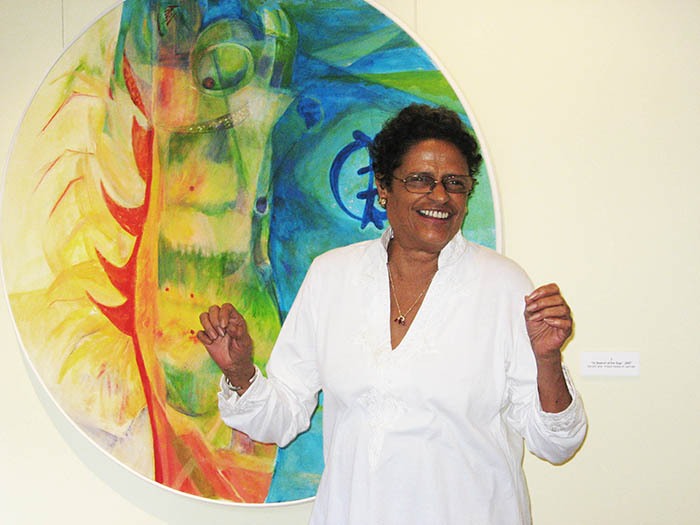 Can you share what has changed for you as a result of being a part of the CALL Program?
The most dramatic change for me as a result of being part of the CALL Program has been the way I now view my many ink drawings and small concept sketches. Until now, I had not considered these works having much significance. Seeing them amongst my other work affords me the reflective space to gauge the full scope of my career. The ink drawings and concept sketches are significant aspects of my iconography; they are the source and foundation to my larger works.
Give us a sense of what needed to be accomplished when you started working with the CALL program?
I will begin by referring back to my personal goals I developed at the beginning stages of the program. My goals were to:
1. Update website. This objective is still in progress, it was determined that there were other priorities that superseded this project.
2. Title, label and sign work. This goal has been accomplished, the Legacy Specialists, Anne Polashenski and Noah Furman have helped me inventory, photo-document and properly wrap and protect my work. Together we have logged all of the paintings in the studio into the CALL database.
3. Organize my space to serve two purposes: storage solution for my paintings and showroom for easy access and presentation of the work.
4. Photo-document and digitally log works in the flat files. To date we have logged 323 concept studies, 210 works on paper, and 138 prints. It was on the insistence of my Legacy Specialist Anne Polashenski that we began to log the concept studies. While I work on the flat files the specialists prepared the 123 paintings for the database. The sculptures were not included in this project.
What has been the most rewarding aspect of this work?
There are many rewarding aspects of this work, but the most rewarding relates to the kind of attention that I received from the specialists and Foundation staff. In every instance when I expressed and issue that needed addressing, Ms. Shervone Neckles-Ortiz (the CALL program supervisor) would have an idea, invaluable solution or a potential advisor. It has been particularly rewarding to have been given access to professional advisors related to an unexpected housing development project I am currently involved with planning.
In addition to the archival preparation and storage of my paintings the three CALL Conversations with Jackie Battenfield have provided a great deal of insight to the many ways I should consider setting and accomplishing goals. Learning to prioritize my needs, articulate and negotiate my wants have brought my aspirations for the future into clear focus.
What has been the most difficult?
The most difficult aspect of the project to date has been trying to completely document all the works on paper stored in the flat files. There are still a considerable number of works to be inventoried and the editions need to be logged. It feels really good to know that all of the paintings that are in house have been inventoried. I look forward to having all of the in house works on paper logged.
What this process has been very helpful with is assisting me with knowing exactly what works I have and what works are out in other locations that are available for exhibitions, sales and in need of inventorying. I anticipate that this will be one of the most difficult aspects of the process to complete.
What do you recommend to artist who might be in the early stages of creating an inventorying system?
I would recommend starting the process of documenting and inventorying your work as soon as it's produced in the studio. The next most important step is to make sure you list all of the works that are released for exhibitions, with loan and/or sales information. It is very easy to lose your work if this documentation is not kept meticulously. I have a big job of trying to locate works that are lost.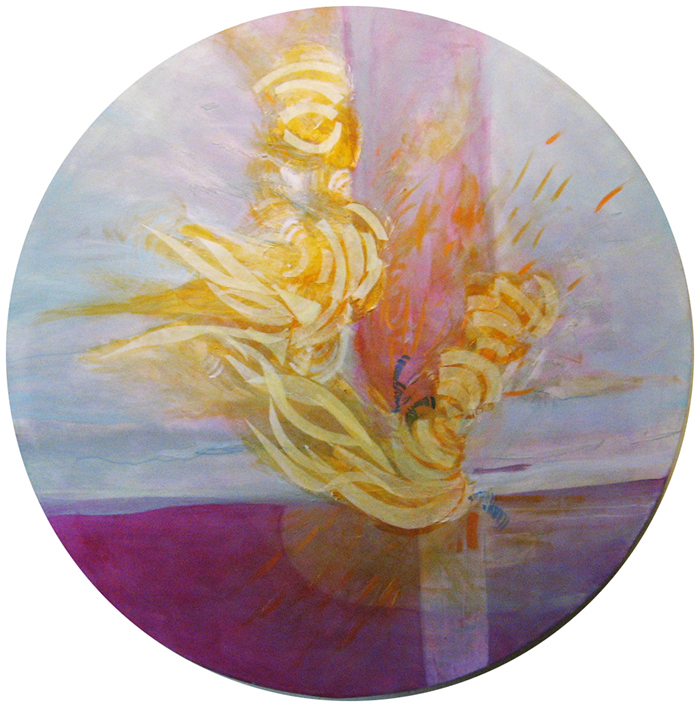 See other Journal entries filed under:
Explore More Journal Entries