Announcing the Joan Mitchell Center 2016 Artists-in-Residence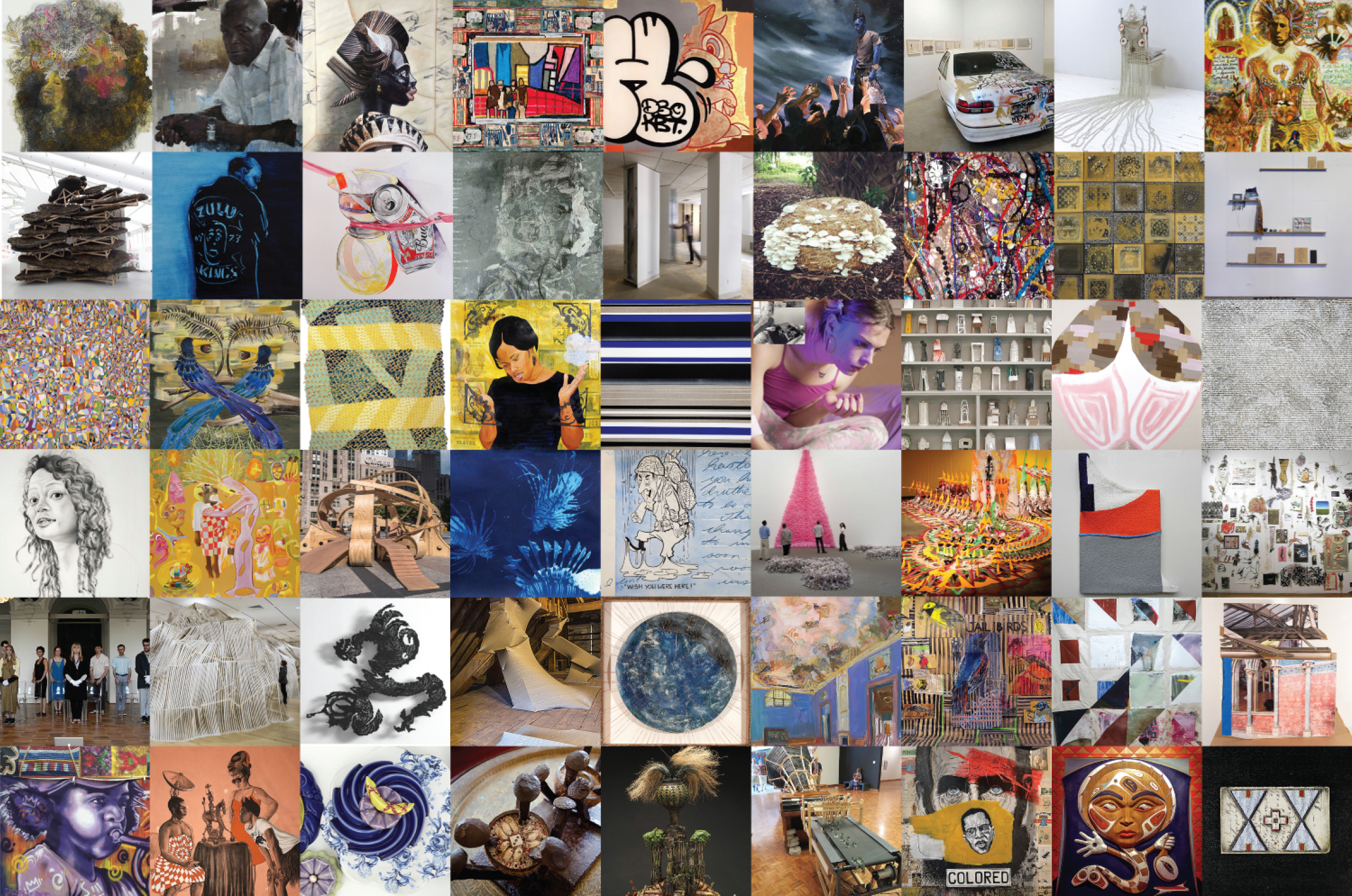 NEW ORLEANS - The Joan Mitchell Center on Bayou Road is pleased to announce the artists selected for the 2016 Artist-in-Residence Program.
---
SPRING 2016 ARTISTS-IN-RESIDENCE
Firelei Bàez
MIAMI, FL

Aron Belka
EMERGING ARTIST-
IN-RESIDENCE
NEW ORLEANS, LA

Kajahl Benes
BROOKLYN, NY

Susan Berger
KINGSTON, NY

Blake Boyd
SLIDELL, LA

Nyame Brown
OAKLAND, CA

william cordova
NORTH MIAMI, FL

Esperanza Cortes
NEW YORK, NY

Paul Deo
NEW YORK, NY

Blane De St. Croix
BROOKLYN, NY

Jane Dickson
NEW YORK, NY

Adriana Farmiga
KERHONKSON, NY

Jesus Gonzalez Flores
CHICAGO, IL

Asuka Goto
BROOKLYN, NY

Mei-Ling Hom
COMMUNITY ENGAGED
ARTIST-IN-RESIDENCE
PHILADELPHIA, PA

Shawne Major
OPELOUSAS, LA

Gabriel Martinez
PHILADELPHIA, PA

Alison Owen
BROOKLYN, NY

Bruce Pearson
LONG ISLAND CITY, NY

Ryan Pierce
PORTLAND, OR

Sean Riley
PROVIDENCE, RI

Vitus Shell
MONROE, LA

Duane Slick
NORTH PROVIDENCE, RI

Chloe St. Etienne
EMERGING ARTIST-
IN-RESIDENCE
NEW ORLEANS, LA

Whiting Tennis
SEATTLE, WA

Amanda Valdez
NEW YORK, NY

Jina Valentine
DURHAM, NC

Samantha Wall
PORTLAND, OR

Peter Williams
WILMINGTON, DE

See the work of the Spring 2016 Artists-in-Residence here.
---
SUMMER 2016 ARTISTS-IN-RESIDENCE
Juan Chavez
CHICAGO, I

Andrea Chung
SAN DIEGO, CA

Michael Hall
OAKLAND, CA

Maren Hassinger
NEW YORK, NY

Liz Miller
GOOD THUNDER, MN

Carrie Moyer &
Sheila Pepe
BROOKLYN, NY

Mary Ting
NEW YORK, NY

Georgia Wall
BROOKLYN, NY

Jason Yi
MILWAUKEE, WI

See the work of the Summer 2016
Artists-in-Residence here.
---
FALL 2016 ARTISTS-IN-RESIDENCE
Jonathan Bauch
NEW YORK, NY

Vanessa Diaz Wolter
JUPITER, FL

Ana Hernandez
EMERGING
ARTIST-IN-RESIDENCE
NEW ORLEANS, LA

Jane Iris
PHILADELPHIA, PA

Henrietta Mantooth
NEW YORK, NY

Colleen McCubbin Stepanic
SPRINGFIELD, PA

Laini Nemett
LONG ISLAND CITY, NY

Brandan Odums
NEW ORLEANS, LA

Robert Pruitt
HOUSTON, TX

Lee Renninger
GULFPORT, MS

Matthew Rosenbeck
EMERGING
ARTIST-IN-RESIDENCE
NEW ORLEANS, LA

Kevin Sampson
NEWARK, NJ

Joshua Short
SAN FRANCISCO, CA

Travis Somerville
BERKELEY, CA

Dyani White Hawk
SHAKOPEE, MN

Donald Varnell
KETCHIKAN, AK


See the work of the Fall 2016 Artists-in-Residence here.
---

The Joan Mitchell Center Artist-in-Residence program offers space and time for artists to create work in a contemplative environment, focusing on the transformative possibilities of a residency experience. In an expansive space, artists can explore new mediums and ideas over a period of one to five months. While staying in the Center's lodging in the historic Faubourg Tremé neighborhood, artists are ideally situated to access the myriad and unique stimuli of a historically dense city. In addition to the core residency, the current phase of programming offers two additional residency tracks to address the needs of specific career points and practices.
The Community Engaged Artist-in-Residence program is based on a specific project proposal, and assists artists in developing relationships with a variety of communities and fosters direct, reciprocal relationships between resident artists and local community members and organizations. The 2015-2016 cycle of the Emerging Artist-in-Residence Program provides New Orleans-based artists dedicated studios for five months in concert with robust professional development support, and cultivates long-lasting relationships and advocacy for emerging artists.
For the 2015-2016 cycle, all past Joan Mitchell Foundation grant recipients were eligible to apply for the core residency program and the Community Engaged Residency. Then, a secondary independent jury panel selected the 2016 artists through an anonymous review process. Nominators and jurors included visual artists, curators, and individuals from arts organizations and the academic community. To identify artist nominees for the Emerging Artist-in-Residence Program, the Center engaged nominators locally in New Orleans to recommend artists, who were then invited to apply.

ABOUT THE JOAN MITCHELL CENTER
The Joan Mitchell Center is a program of the Joan Mitchell Foundation, which celebrates the legacy of the artist Joan Mitchell and expands her vision to support the aspirations and development of diverse contemporary artists. The Foundation works to broaden the recognition of artists and their essential contributions to communities and society. In turn, the Joan Mitchell Center's mission is to support local, national, and international contemporary visual artists through residencies and professional development. The Center aspires to be a place for creation, innovation and transformation; supporting values of community, diversity and social equity; providing a forum for artists and a welcoming, inclusive gathering place for the arts and the broader community of New Orleans. Historically, the Foundation has been committed to supporting visual artists through grants, resources and opportunities. Starting in 1994 with its first Painters & Sculptors grants, the Foundation has continued to support artists through a range of programing, most recently with the inaugural awarding of the new Emerging Artist Grant.
For information about the Joan Mitchell Center, its programs, or to receive an event schedule, please visit us at www.joanmitchellcenter.org.

See other Journal entries filed under: