Announcing the 2016 Emerging Artist Grant Pilot Program Recipients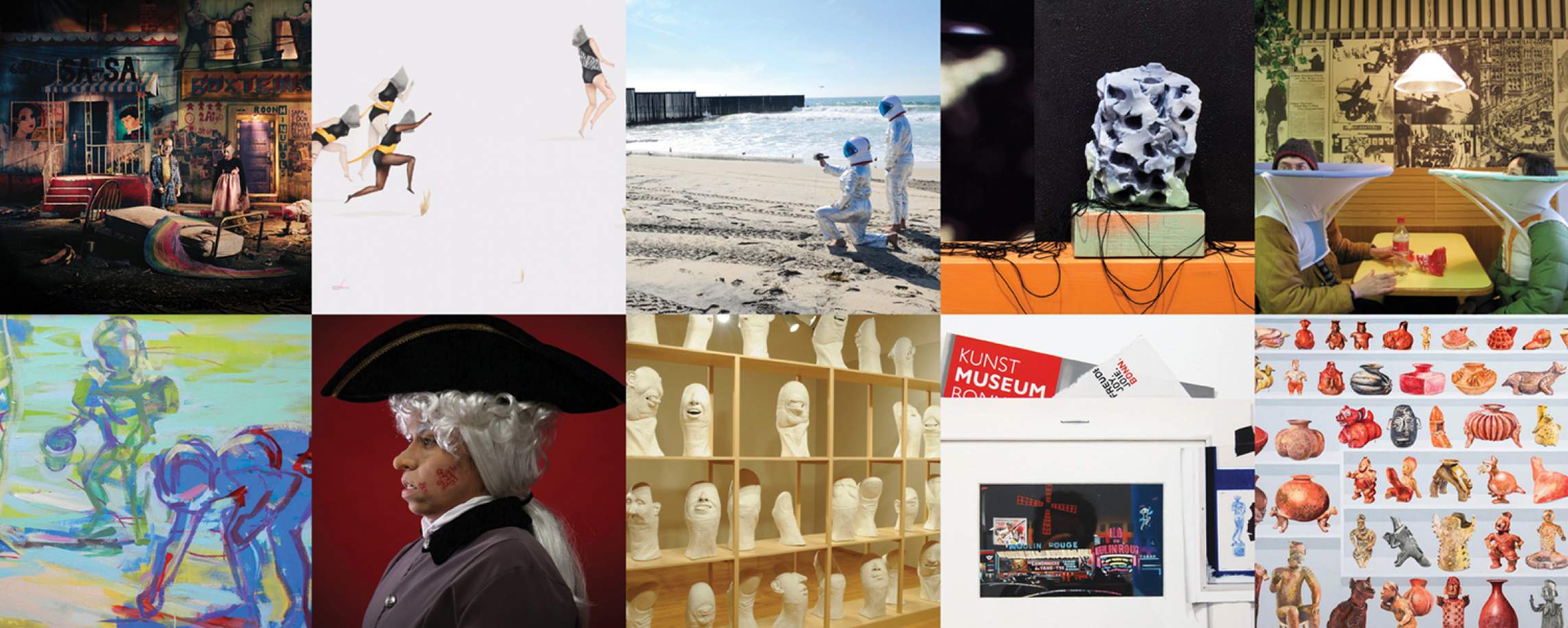 The Joan Mitchell Foundation is excited to announce the ten recipients of the 2016 Emerging Artist Grant Pilot Program. This program will provide each artist with an unrestricted grant of $12,000 each and professional support.
---
David Brothers

SALT LAKE CITY, UT

Anne Buckwalter

PHILADELPHIA, PA

Cog•nate Collective

SANTA ANA, CA

Lauren Davies

CLEVELAND, OH

Jessica Frelinghuysen

HAMTRAMCK, MI

Jacqueline Gopie

CORAL GABLES, FL


Mari Hernandez

SAN ANTONIO, TX

Rodrigo Lara Zendejas

CHICAGO, IL

Anna Plesset

BROOKLYN, NY

Gala Porras-Kim

LOS ANGELES, CA
---
View the work of the recipients here.
To identify artist nominees, the Foundation engaged nominators nationally to recommend artists who they felt met the criteria of this pilot program. Then, a secondary independent jury panel met this fall and selected the ten grant recipients through an anonymous review process. Nominators and jurors included visual artists, curators, and individuals from arts organizations and the academic community.

About the Emerging Artist Grant Pilot Program
The Foundation seeks to award emerging visual artists who demonstrate excellence in their work, a commitment to their careers and artistic communities, and a willingness to engage in the varied support provided by this program. The Foundation defines "emerging" as those early in their artistic careers (regardless of age), who are gaining momentum, and may be at a critical juncture in their career when this support would be the most impactful. These artists demonstrate potential in their practice through risk-taking and pushing their work in dynamic ways, and are not yet considered well established professionally by indicators such as major gallery representation, significant exhibition history, awards and commissions, or sustaining an income derived solely from art sales.

The combination of unrestricted funding and supplemental professional development programming is intended to further recipients' artistic practice, encourage career sustainability, and best equip them to make their own artistic choices and forge a unique career path. Recipients will have the opportunity to build relationships with one another, the Foundation, and an expansive community of arts professionals.

For more information on the Foundation's programmatic history leading to this initiative and our past support to emerging artists, please see the following section on our website.

*****

About the Joan Mitchell Foundation
Established in 1993, the Joan Mitchell Foundation is an artist-endowed non-profit organization. The Foundation celebrates the legacy of Joan Mitchell and expands her vision to support the aspirations and development of diverse contemporary artists. We work to broaden the recognition of artists and their essential contributions to communities and society.

In addition to this initiative, other programs undertaken by the Foundation include the Painters & Sculptors Grant Program, the Creating a Living Legacy (CALL) program that supports mature artists in the areas of studio organization, archiving and inventory management, education initiatives for both young and adult artists, as well as grants to artists and arts communities in need of emergency support after a disaster. The Joan Mitchell Center in New Orleans is an artist residency center that hosts national and local artists, and provides public programming that serves the broader community of New Orleans.

See other Journal entries filed under: