Catalog Now Available Featuring 2016 Emerging Artist Grant Recipients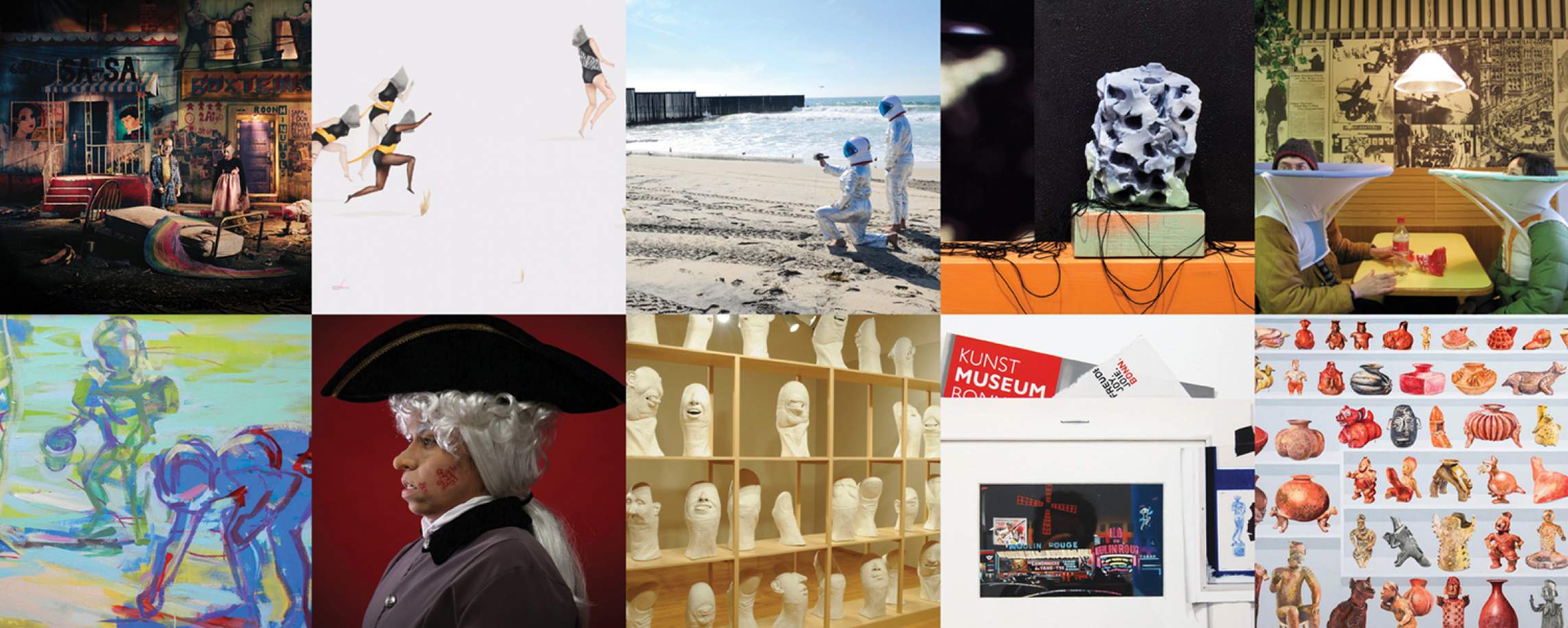 The Joan Mitchell Foundation is pleased to announce the publication of a catalog celebrating the 2016 recipients of our Emerging Artist Grants, an initiative designed to assist emerging visual artists across the United States through unrestricted grants of $12,000 coupled with professional support throughout the year. The artists featured in the catalog are: David Brothers, Anne Buckwalter, Cog•nate Collective, Lauren Davies, Jessica Frelinghuysen, Jacqueline Gopie, Mari Hernandez, Rodrigo Lara Zendejas, Anna Plesset, and Gala Porras-Kim.
The catalog includes biographical info on each 2016 Emerging Artist Grant recipient, along with a selection of their work. Additionally, to promote critical dialogue about the artists, we invited two writers in the field to reflect on their work. For these essays, it felt important to find unique and distinct voices that each offer a different lens through which to view the artists' work—whether it be personal, political, academic, or emotional. We are grateful to Josh T. Franco and Patricia Silva for their contributions.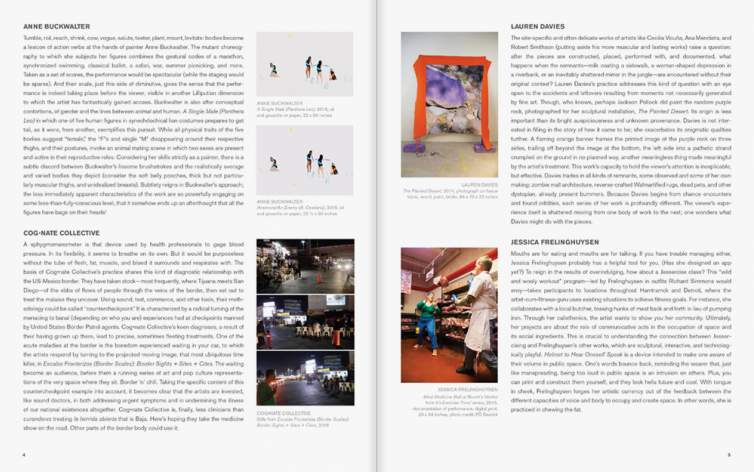 As a program, the Emerging Artist Grants have shown us not only the importance of supporting artists at critical junctures, but the need to nurture community and connection between artists and the organizations that provide opportunities for them. As we continue to explore ways in which the Foundation can advocate for artists within our society and amplify their voices, we are grateful to these artists and all of our recipients for the crucial role they play in this ongoing and essential dialogue.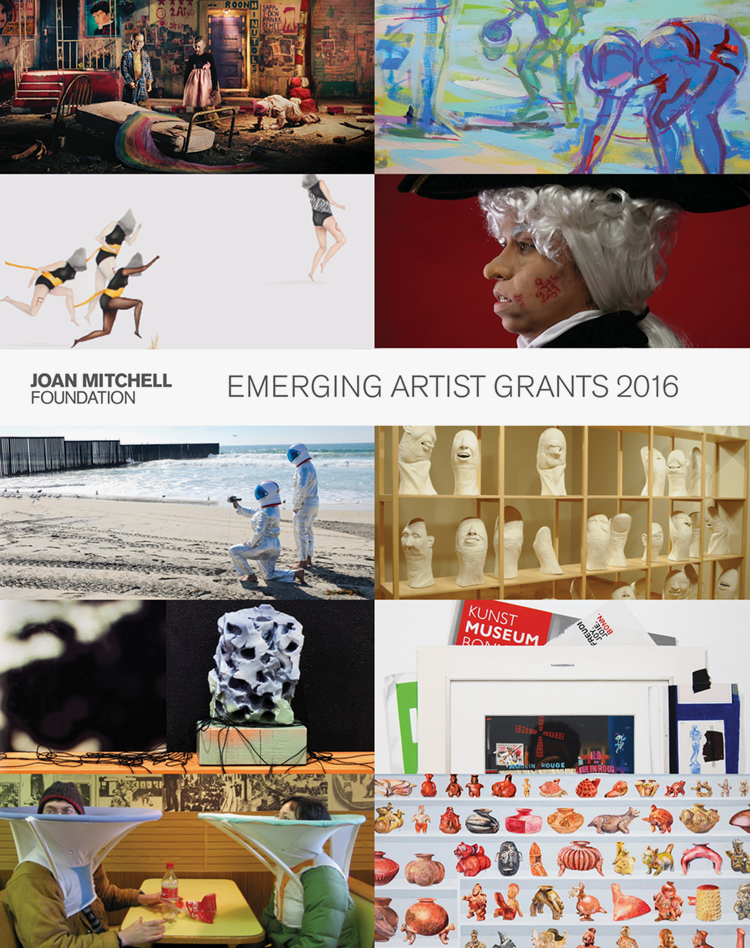 See other Journal entries filed under: