Joan Mitchell
Sarah Roberts, Katy Siegel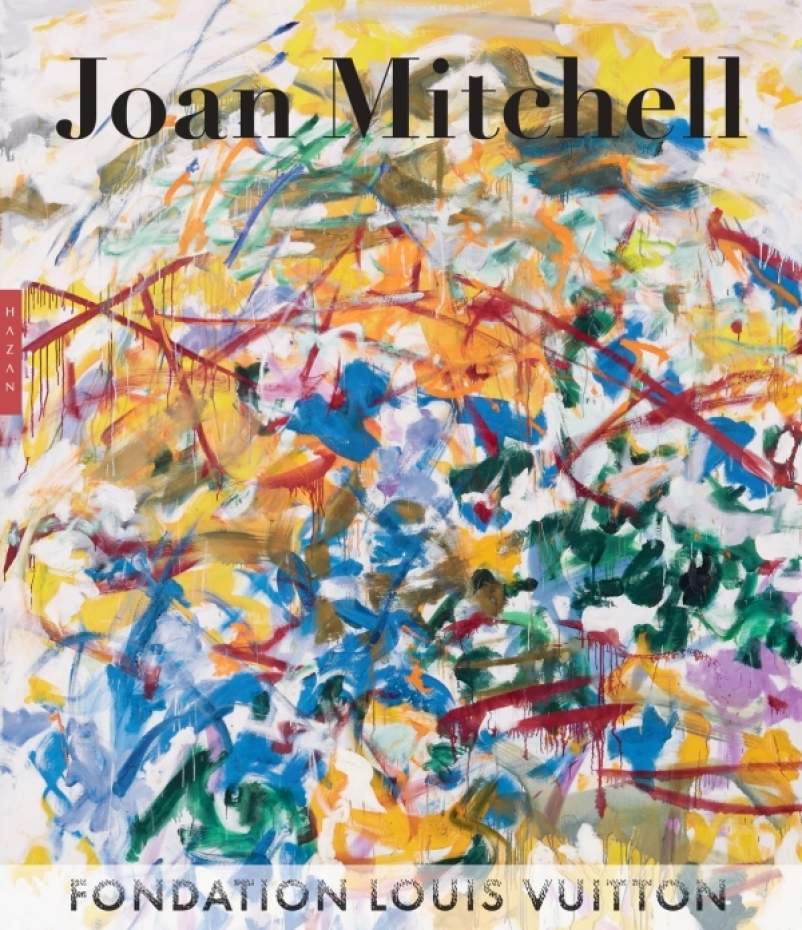 Joan Mitchell
Sarah Roberts, Katy Siegel
About
French version of the catalogue of the exhibition Joan Mitchell Retrospective held at Fondation Louis Vuitton from October 5th, 2022 to February 27th, 2023.
Description from Hazan:
Joan Mitchell (1925-1992) n'a jamais craint d'expérimenter, créant de ce fait des œuvres d'une beauté, d'une force et d'une intensité émotionnelle inégalées. Retraçant le parcours d'une artiste majeure, cet ouvrage témoigne de la façon dont Mitchell a su élargir le champ de la peinture abstraite et éclaire les contextes qui, de part et d'autre de l'Atlantique, l'ont façonnée et ont sous-tendu son parcours. Les somptueuses illustrations qui accompagnent ce livre couvrent l'ensemble de sa carrière – des exceptionnelles peintures new-yorkaises du début des années 1950 aux majestueux polyptyques qu'elle exécutera plus tard en France. Sont reproduits ici des œuvres iconiques de Mitchell, mais aussi des tableaux rarement vus, des œuvres sur papier, des carnets de dessins et des photographies documentant sa vie, ses cercles d'amis et de relations, son environnement quotidien. Réunissant des textes inédits d'historiens de l'art et de spécialistes, des analyses d'œuvres, des témoignages d'artistes et d'écrivains sur l'itinéraire de l'artiste, ce livre s'organise chronologiquement en dix chapitres, chacun centré sur une suite d'œuvres étroitement reliées et révélatrices d'un paysage intérieur en constante évolution, coloré par l'expérience, les sensations, les souvenirs et un sens profond des lieux. Par les multiples perspectives qu'il ouvre sur l'art de Mitchell, sa biographie, son rapport à la poésie et à la musique, cet ouvrage sans précédent est appelé à devenir la référence incontournable pour ceux qui admirent déjà Joan Mitchell ainsi que pour ceux qui la découvriront. Cet ouvrage est publié en français à l'occasion de la rétrospective « Joan Mitchell » présentée à la Fondation Louis Vuitton.