About Christopher Saucedo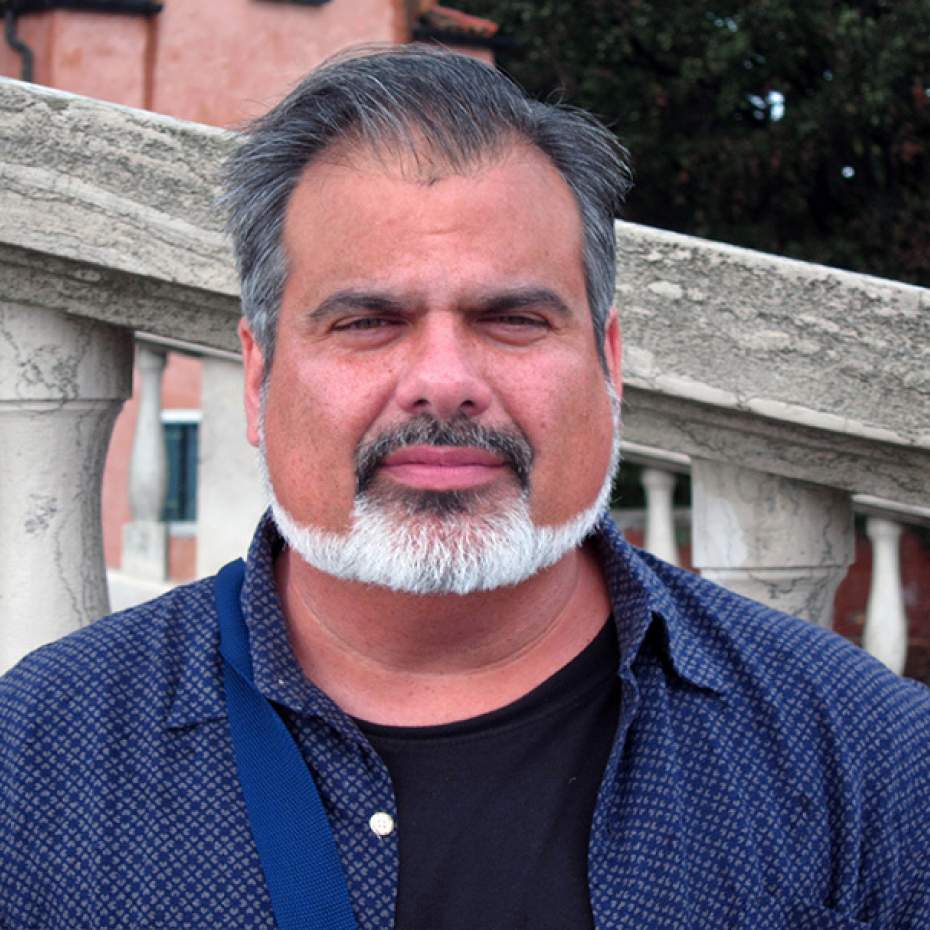 Christopher Saucedo grew up in pre-hip Brooklyn, then taught sculpture at the University of New Orleans for 20 years, retiring as Chairperson of the Art Department in 2012. He currently divides his time between New Orleans and Rockaway, NY, having returned to New York and joined the faculty at Adelphi University, where he continues to teach sculpture.
Saucedo's art practice considers the duality of water, drawing on the experiences of having his home and studio destroyed by flooding twice, first in the aftermath of Hurricane Katrina in New Orleans, and then by Hurricane Sandy in New York. Saucedo's artwork has been extensively exhibited nationally and abroad over the past 30 years, and is in the permanent collections of the New Orleans Museum of Art; The Abroms-Engel Institute for the Visual Arts, Birmingham, AL; The Weatherspoon Art Museum, Greensboro, NC; and The National September 11th Memorial & Museum, New York. Saucedo is the recipient of numerous awards and grants, including ones from the Pollock-Krasner Foundation, the Joan Mitchell Foundation, and the New York Foundation for the Arts. His artwork has been reviewed and featured on NPR, ARTnews, BOMB, Art Papers, Sculpture Magazine, The New York Times, and World Sculpture News. His public sculpture, Flood Marker, remains in the Gentilly neighborhood of New Orleans as monument and memorial to 1836 lives lost to the water in the catastrophic levee failures of 2005.
Saucedo received a BFA degree from New York's School of Visual Arts and MFA degree from the University of Michigan. After attending the Skowhegan School of Painting and Sculpture, he did post-graduate work at the Queens University of Belfast, in Northern Ireland. His artwork is represented by the Arthur Roger Gallery in New Orleans.
When the great deluge comes, these polystyrene sculptures will float. They will be activated as navigational aids tethered to anchors by 100-feet of rope. Self-Portrait as a Water Bottle Buoy, which replicates the exact physical volume of my body as measured by water displacement, will serve as a marker to both the good water and the bad water: the drinking water we consume to live and the rising seawater that will one day consume us all."